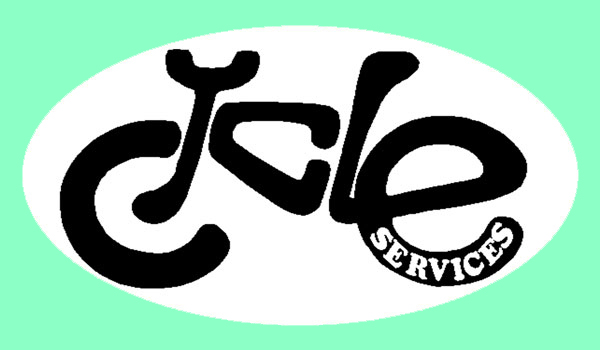 JUNE 1993
OK Punters, don't freak, here it is, newsletter No 4. In this, our biggest issue ever, we have all the info from in the trade, and more going off dribble for all you ravers. So whether you're a trihead weight freak poser looking to get munted on a death vert, or a hardcore hellman thrasher, coned up and out for air on a pigbike, hang in with this months word action and your form will be good.
Anyone who is attempting to become a hell-thrasher, would do well to study the form of Craig "My bike's broken again" Nihilist Anderson. After a full $700 parts replacement programme (we threw money at the problem till it went away), he lined up at Waiterere Beach for the final KOF race, and managed an awesome three kilometres before a twig demolished his brand new derailleur (see next item). After yet another replacement derailleur was "heinously twisted beyond recognition" after only four days, by yet another twig, we are starting to wonder if his bike is cursed…. Anyone who can set a running average of $100 broken parts per week, and stick to it month after month, has got to wonder.
Anyone who is attempting to become the most hopelessly lost dude in a race, would do well to study the for of Craig "has anyone seen an angry ropehead" Nihilist Anderson. While walking back to the start of the Waiterere Beach race with a broken derailleur (see previous item), he met a helpful TOSSER who directed him on a "shortcut" back to the start. Four hours later, after a very, very long walk following a disoriented circular path taking in much of the forest's fascinating flora and scenery, he arrived back at the start. As the prize giving was over, the people had left, and there was hardly anyone left to abuse, Craig had to vent his anger by flinging his bike into a fence until some more parts bent.
---
PHOTO COMPETITION
Local celebrity FAMOUS HENRY, seen here going off in CITY VOICE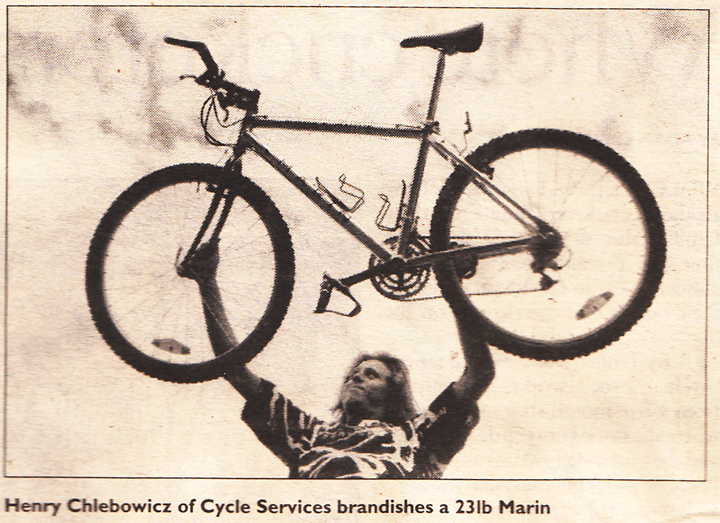 Can you think of a better caption for the photo? Best caption wins a 2nd hand puncture repair kit.
Are you artistic? Best coloured photo wins a months supply of bent wheels, from our private collection.
---
TECH TIPS
Chains
If you ride off road in winter, your chain is going to get trashed. There is only one way to avoid this, and that's not to ride. Personally, I'm no expert on getting a good run out of chains – my last chain and 36T chainring were worn out in six weeks. But people who do ride and still get over 6 months out of their chains and cluster have shared their secrets with me.
Clean the chain after every off road ride. Kerosene is the best solvent to use because it leaves an oily film on the chain.
Leave the chain on the bike. Disconnecting the chain and taking it off to soak is likely to lead to pin failure later – especially with Shimano chains. If you like taking the chain off, get a Taya chain, with the special connecting link.
For convenience, get a chain cleaning tool, with whizzy little revolving brushes that scrub the chain clean while you backpedal the chain round by hand.
Wipe the kero off with a rag, and then lube the chain. No lubricant is perfect. CRC is fast and convenient, OK for dry conditions, but washes off in water, and has to be reapplied every ride because it dries out. Thick oils like engine oil and chainsaw oil just suck because they attract dirt and wear out the chain faster. Thin oils like sewing machine oil are good value for money. But they tend to come off in wet conditions. Trendy synthetic oils like Pedro's are best because they stay on longest.
If you have problems with Shimano hyperglide chains breaking, try using a Taya, or a DID Supershift chain, as both of these chains are better able to handle hard crunching gear changes.
If your chain slips under pressure, chances are your cluster and/or chainring(s) are C.U. For the first few rides after your expensive parts replacement programme, you will probably be motivated to maintain your chain. See step 1.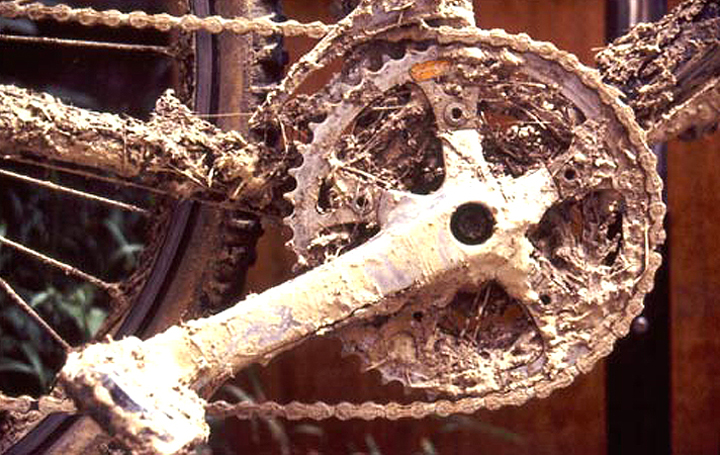 ---
WORD ACTION
Types of Cyclists – A Questionnaire.
TRIHEAD : 1. You like to ride in wet undies
2. You prefer fluoro undies
3. You prefer fluoro everything
4. Aerobars
5. Training schedule
POSERS : 1. You sleep with your bike
2. Your mother polishes your bike every day
3. Matching team jersey and shorts
4. Road bike
5. Oriental Bay
HELLMEN : 1. You like to crash into trees
2. You never ride straight
3. Hangover and lots of drugs make you go faster
4. Thrashed mountain bike
5. Cycle Services regular
SCORE : 5 – Typical. Your life is a cliché.
4 – Not all there. Missing the important element.
3 – Mixed up. You don't know what you are, do you ?
2 – Learner. Tosser. Get a life.
1 – Pathetic. Can't you even buy some fluoro undies ?
0 – Nothing. You don't amount to anything.
---
Name

Al

Nickname

Maco

Suburb

Vount Mic

Age

19

Occupation

Tech – Weld/Fitting, Turning

Bike

Cadex, tie dyed Healing Clipper, unicycle with detached front wheel

Components

Bar ends, XT (ish), pump

Extras

Mud, blood and attitude

Most awesome ride/race

Hawkins Hill – coke crunchies and hangover, final air before beach is good.

Other Favourites

Johnson's, Cuba Mall slide humps, nude motorcycling. James Smiths spiral
Climies downhill, Magpie lawn, bus surfing, Frank Kitts slide, Mt Maria, Plimmers Steps

Favourite Food

Pasta, pies, peanuts, power bars, chips and Go Cat

Favourite Music

Nana Mouskouri's greatest hits, Sesame St theme

Favourite Films

Terminator, Smurfs, Reamed and Limpy

Favourite Reading

Weetbix packet, Furry Freak brothers, Ramones record covers, Footrot Flats

Ambitions/Aspirations

To be Cycle Services "93 Unisanta
To have external clearance from top tube
To outsprint the Feds
To tame my pet python
To leave tyre marks on a plate glass window

Hot Comment Action

When pinching undies from Deka, run like hell
A crash is only serious if you're laughing hard
Stitches aren't as bad as they seem

- THE WETTER THE BETTER
Your Pal Al.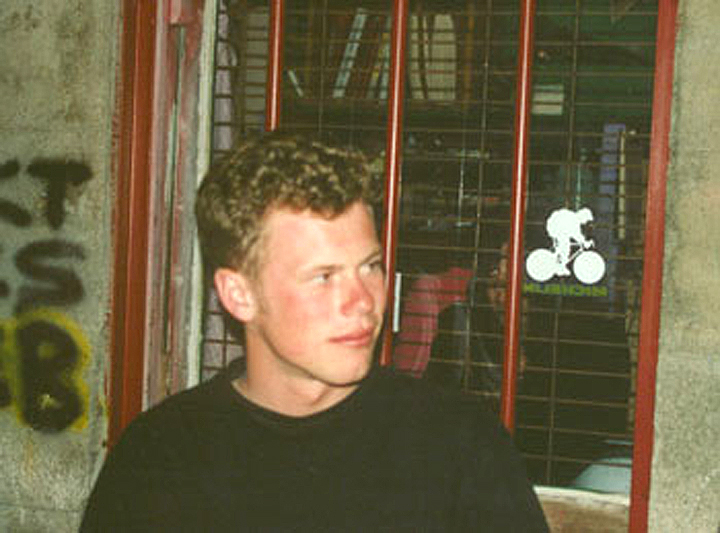 ---
Here's a dodgy little poem that turned up unexpectedly in our office the other day. Who knows what kind of a sick, twisted life this guy must lead ? We hope he gets better.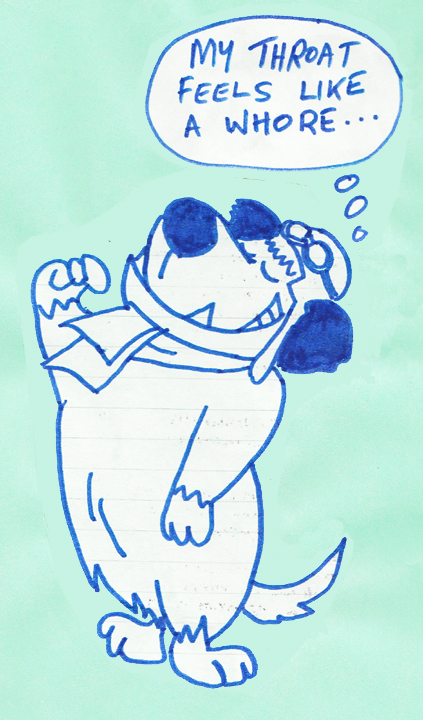 HELLMAN
I live a life of booze and drugs
and somewhat in a mess
And if I did describe my life
the word would be excess.
Though ethanol and THC
can serve to get me higher
not water high or burning hell
can quench my heart's desire.
Though women, drugs and alcohol
do serve to feed my psyche;
lies in my mountain bike.
On sunny days of windless clear
I wake up feeling spent
upon my bike I feebly climb
and begin my ascent.
My blood still full of alcohol
my throat feels like a whore
the wasted products of last night
will poison me no more.
Through forest track and river bed
my bike doth carry me
I know that it will never stop
unless by my decree.
Then purged of sweat and clear of mind conquer the great hill
so thinketh I with half a joint
I've got some time to kill.
Exertion has a strange effect
and in good pot I've tasted
the harder I ride to the top
the quicker I get wasted.
And so I find my body clean
with last night's poison spent
I'm fully smashed and deadly keen
and so start my descent.
Nail
---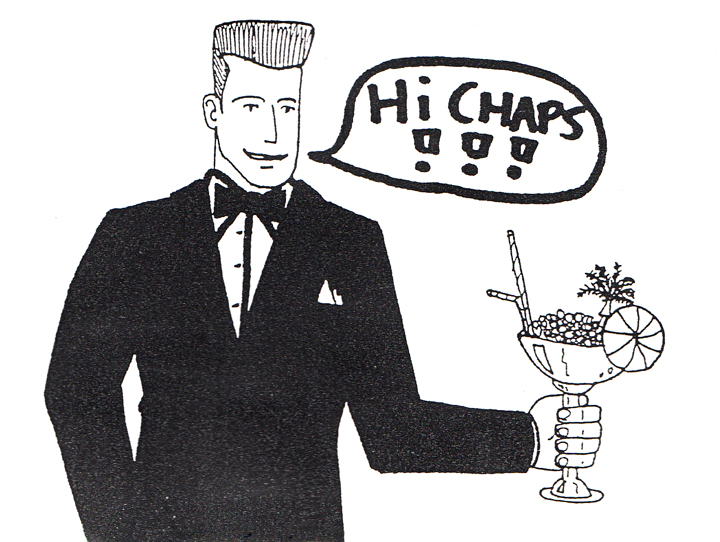 ---
HELLRIDE OF THE MONTH – Rallywoods
Rallywoods is out in the woods. It's a patch of mostly uninhabitable jungle somewhere off the back on Moonshine Road. 4 Wheel Drive freaks to there to lose their Landcruisers in the toitois. They have a large and well appointed hut there, where they gather to sink piss and hang out with other petrol head and talk about modified 9" limited slip off.
We say who needs 4 wheel drive ? The two wheel drive Team Triumph towed a trailer and eight bikes up a hill in the rain no problem, and we were ready to hit the trails with our one wheel hell bikes.
Our host, regular local and keen bush basher Rick, was hanging out to get some hell crash action going off as soon as possible. "The track goes down there, you fast guys can go first" he said looking at us. About half way down when I had just started thinking "Hey, this is easy, why is Steve sliding down the track on his back ?" and all of a sudden I'm sliding down the track on my back too. Avoid wet moss on smooth clay, unless you like eating it. But at least this track was a track.
The track that's not a track was a new type of riding experience. "The track goes down there", said Rick, "just follow the toitois." This time I went last, but even with 13 bikes in front of me, I couldn't see the ground or anything past what I was currently crashing into. There's nothing like doing repeated cartwheels into the undergrowth to get a sense of oneness with nature. So much more natural than the excessively urban style of riding on formed tracked and clearings.
For a bit of light relief, we crawled down the edge of a track sort of like the steepest part of the Karapoti's Rock Garden, but much steeper and more slippery, and waited in eager anticipation while Neil Nihilist made a do or die attempt at riding down. Unfortunately he didn't crash until after he got round the corner and out of sight, but the scream and crunching sound was still gratifying and well worth standing around in the drizzle for.
The hard day's bush bashing was wrapped up with some bike tag, jousting and javelin throwing. While the first two fairly self explanatory, bike javelin throwing is a little unusual. One player get a big heavy pointed bit of timber (or a tree), and throws it at anyone on a bike, aiming to kill them. Obviously the loser is anyone who gets wasted. This game did not prove popular, and is best left to tossers.
So Rallywoods is a great place to get away from it all and thrash about in the bush. It's private land, and sometimes used by four wheels drivers, but the owners are happy to let mountain bikers go up there, and also to rent out the hut (which is huge and has everything). To get Permission call Vern or Sue, 232-8900 weekdays, 527-8995 weekends. They charge $1 per ride, and $5 per night for the hut.
P.S. Brent Hoy is planning to hold one of the King of the Forest winter series races up there this year – you have been warned !
---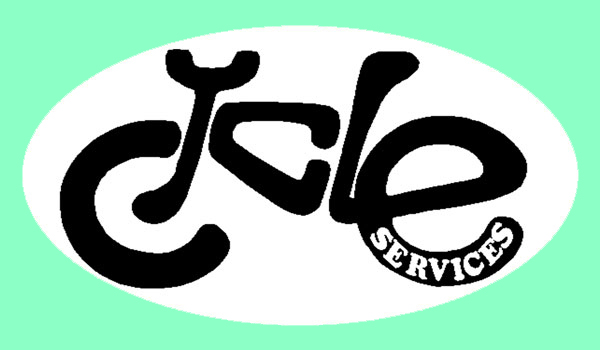 Back to Cycle Services Newsletter Index
S i t e B y F R O T D E S I G N