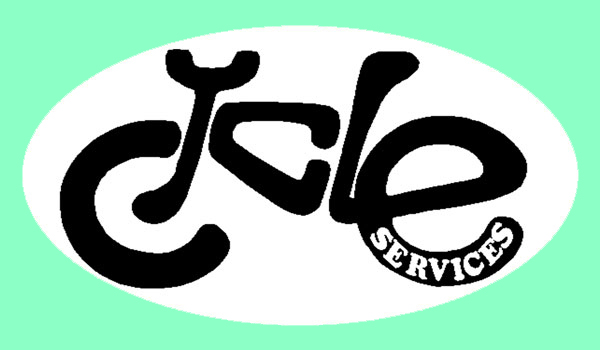 MAY 1994
Big gaps between newsletters is a good sign, it means we're too busy to write, and this summer has been pumping, shralving, and going off, which is why newsletters have been very sparse.
Cycling often dies down a lot in winter, but this year there's heaps more mud and darkness freaks hanging out to do the business. Team Nihilist have just re-commenced car-park thrashing, and the skidding tyres are piled up and waiting to be shredded.
The Karipoti had 1000 entrants this year, and showed not only that mountain biking is huge, but also that Wellington is #1 for action. The Cycle Services repair tent was like a lemming convention, and we are still knocking the dents out of the Team Triumph from all the spectators sitting on it. (No, the CS Triumph is not going to be the trials demonstration car next year. The reason they use a Triumph every year is because Triumphs are strong and grunty, not because they are cheap and worthless!).
Jo Dale has been selected for the women's downhill team to race at the worlds this year, and is the first Team CS rider to get selected for the NZ MTB team - stylee action.
A heap of our other riders have been doing well too, with top places in many of the KOF series races, and Henry won the first ever NZ wheelbuilding championship. Purple is out there.
---
Handy hints #1 - How to copy our newsletter
Ever since we started doing this newsletter, we have had budding newsletter writers coming in, and saying, "We're going to do a newsletter sort of like yours". This is choice, there are so many CU newsletters out there, it's time there were some more fully frot, well pumped newsletters doing the business. Here we will dispell some myths about newsletter writing.
Myth #1: "Punters have to understand what you are saying".
Fully not. Be out there. You may be just a bogus tosshead with a sphincter fetish, but if punters can't understand anything you say, they will never know.
Myth #2: "You have to be on really good drugs to write a newsletter".
Remember that time you were watching TV late at night after they stopped transmitting programmes? Remember how those black and white dots started to fascinate you, as they turned into tigers, elephants, fish, swarms of bees, bicycle races, faces with six eyes spinning around, etc?
How much newsletter did you write at the time?
Exactly.... Better to just pretend you took some drugs, and write the newsletter.
Myth #3: "Newsletters have to be accurate"
Who is going to check? - if your writing is out there enough no one will understand what you are saying anyway, and besides, 99.9% of newsletter readers are so out of it they can't even remember if they ever read a newsletter.
Next Issue Handy hints #2. How to run a small purple bike shop
---
Poet's Corner
I walk alone my voice unheard
As I slowly climb.
The echoes of the mountain high,
Do serve to swallow time.
But time is nothing to me now,
I walk a steady pace.
The metres collect beneath my feet
Before the hellish chase.
The coldness that envelopes me,
Atop the mighty hill
Is nothing held against the speed
The high, the buzz, the thrill.
I do not come here for my friends
The sponsors or the press,
I do not come here for the crowd,
The girlies to impress,
I come here solely for myself.
I come here just for me.
To fly, get high, go off or die
I come here to be free.
I have no fear of dying
Nor crashing in the race.
I have no fear of gnarly verts,
Nor blood, nor stones, nor pace.
I simply have to carve the hill
To slash, to skid, to fly
To rule the speed, to do the deed
To touch the purple sky.
- Bronson
Poet's other corner
My Karipoti
Karipoti, Karipoti
You were so long, it hurt my scroatee.
So while ascending the "Steps of Satan"
What did I think?
If I beat Spooks and Ian
They'll both scream "Sphinck!"
- Luciano
---
What do they all do? Here's a quick guide to popular off road competion tyres.
Panaracer
Smoke 2.1 - Rear Tyre, grunty tread, best all round tyre for any conditions. Our most popular tyre. Lasts well.
Smoke 2.1 Black Lightening - Same as std Smoke 2.1, but all black
Smoke Lite 1.9 - Light & skinny, front or rear, best for very light riders, or in extreme clay build up conditions for extra clearance. Wears out fast in hard conditions.
Dart 2.1 HC - Front tyre, best all round tyre for hard to med conditions, best for hard cornering, may slide in extreme mud, lasts well.
Dart 2.2 SC - Front tyre - very wide, good for heavy riders or hard rock conditions. Not better than an HC in mud, wears OK.
Tioga
Psycho I - best for front, good for med to hard conditions
Psycho Gum 1.95 - Front tyre, great traction, wears suprisingly well for a soft compound tyre, & looks cool.
Psycho II 1.95 - Front tyre, good all rounder, wears well, smaller tread pattern than Psycho I, lacks depth of tread of say a Dart 2.1, but predictable handling.
IRC
Piranhapro 'F' 2.0 - New front tyre for all round conditions, some similarity to a Dart 2.1, Brent says they're going off!
Specialized
Cannibal 2.2 - Hell tread, big grunty tread blocks, for traction in med to soft surfaces. Rear tyre, ideal for heavier riders.
More Extreme 1.95 - Wide blocks for digging into ground like paddles. Rear tyre specially designed for climbing.
Ground Control 1.95 - The oldest good MTB tyre - all round conditions, wears well, best on the rear.
Storm Control 1.8 - For mud conditions - self clearing, wide spaced round blocks, good frame clearance, best on the rear.
Ritchey
Z-Max 2.1 - Hard to med conditions. Front or rear, wears well, predictable handling.
Onza
Porcupine 1.95 - Rear tyre for extreme mud conditions. Heavy. Doesn't clog up. Wears out very, very fast, but at least they're cheap.
Marin
Marin lite 2.1 - Very light with kevlar beads, for hard dry conditions front or rear, wears out quite quickly, good for lighter riders. Low cost weight saving.
Michelin
Transalp 2.0 - Used by Darrin Henderson. Bombproof construction but quite heavy. All round downhill tyre, as yet untested by team CS.
Hutchinson
On The Rocks 1.9 - Like a Smoke 1.2 but softer compound rubber & Kevlar beads. Very good traction, best on rear, but wears quickly.
Note : All those widths don't mean very much, because each manufacturer measures their tyres differently - we just put them in to confuse you.
---
How did I get here? What am I doing in this place? Should I have taken those drugs that the man in the Falcon ute offered me?
There's this little green computer on my handlebars, and it tells me my heartrate. It says "197". This is not what bicyle magazines recomend riding at - they say when you race your heart should not be going that fast. But then this is the Karapoti.
This race is strange. It starts off with running through a river, and people try to knock you under the water so they can stand on you for traction and gain a place. Then there's a long gradual uphill section, that could be quite scenic, except that you're really worked up because 400 people are trying to pass you from behind, so you get mad and and start trying to pass the 400 people in front.
Then you get to a hill and it's so steep that your eyeballs start popping out of your head and a dude loses it and falls on your bike and starts thrashing about trying to get untangled. This is when you start to realise that you are caught up in something unhealthy. A helecopter is hovering overhead, and the wind from it is so strong that people are getting blown off their bikes. When people in helecopters start filming you, you know that you must be doing something really odd.
Imagine there's this incredibly steep track that goes down for miles, some bogans who work in a quarry decide to stop mountain bikers going down it, so they dynamite the whole track and leave huge boulders the size of TV sets littered all over the place. You are at the Rock Garden. You are hallucinating that you are John Tomac, so you ride down full speed ahead until some punter who is hallucinating that he is a ballerina gets in your way right at the bit with the biggest dropoff and you get air without your bike and land like Mr Bean on top of an excellent example of a jagged outcrop of rock.
Then there is this thing they call "The Devil's Staircase", Freaks start to run past. You stop to cry. Crawling looks so lame. You try to stand up and grovel with dignity. Sometimes if you suffer enough the pain fades away and goes dull. You can't seem to reach this level of suffering. Welcome to hell, as those heavy metal type dudes are fond of saying.
Finally it goes down. Unbelievable. If you had legs you would spin out top gear, but those jellied things hnging out of your shorts just won't transmit the power. Still, the force of gravity is enough to pass a seemingly endless stream of punters who haven't mastered the idea of going down hills faster than they go up them.
But it doesn't last, of course - there is yet another filthy great monster of a hill towering in the way of that nice place where there is food and drink and dented Triumphs to sleep on. Like those trick birthday candles that won't blow out, this is a trick hill that doesn't have a top. You can never be sure you have reached the summit until you cross the stream at the bottom of the other side. Then you don't have far to go.
It may not be far to go, but with an empty camelbak, no food, no legs, and double vision, all those tired slow looking punters seem to be riding past surprisingly fast. Don't count how many go past, it doesn't matter so long as it's not that guy with the red cross kit and a pack full of track markers.
Back through the river to the finish, and there's still all those voyeuristic camera and TV freaks getting footage. Never know, you might make the news: "Karipoti competitor, feared lost, emerges after ridiculously long time". A friendly and supportive crowd call out an encouraging chorus of "What happened to you?" "Yeah, yeah, yeah" you think. Maybe you should have had those drugs after all.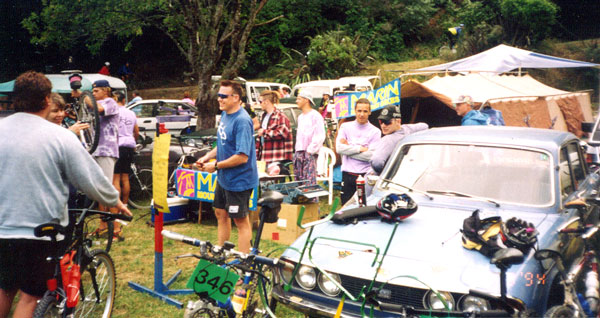 ---
Name : Fraser Wright
Nickname : Dubhead
Age : 18
Suburb : Whynuiowhere
Occupation : Student
Bike : MARIN "WANABE" Team Issue
Components : LX/DX/XT
Extras : Manitou M-Sports, 50T chainring, stickers
Most awesome ride/race : Karapoti
Other favourite rides : Orongorongo single track, Mikimiki, Top of Wainui hill, Cuba St, James Smith carpark
Favourite food : Chocolate "sex" cake at the vault, char grilled steak, soya decaf double latte, turkey vindaloo
Favourite music : Future Sound Of London, Lenny Kravitz, The Smiths, The Cure, The The
Favourite films : Wayne's World, Ford Fairlane, any Herbie movie
Favourite books/mags : The Vee Dub Manual For The Complete Idiot, Viz, I Am Right You Are Wrong
Ambitions/aspirations :
- To understand the language of a Nihilist
- To be friends with a Nihilist
- For an espresso machine in Cycle Services
Hot comment action :
1974 didn't happen, '75 will be better - Jimmy Page
---
This month we have the winning entries in the Creative Writing competition. As there were two winners they each received half a free trip for two ( a free trip for two halves) to Midnight Espresso (refreshments not included). We provided free transport. Marginal jizz!
Dave (D.O.) Marriott presented the following stylee piece of prose :
Hey you tossers, I'm a CU biker. Going off some piney hill, just shralving, I came across some stoners! T hey were Nihilists! It was just a case of Frot out.
Anyway, enough of this dross, over a death vert we went. Sphincter country or what? I was a dribbler with little or no form, but the hardcore freaks got trolleyed bused. Really bogus. The kickback was barbecued gopher penis. Made us yelp hard. So these bogan punter thrashers got toasted. It was fully jizz. Those hellmen, they were really fully marginal ravers, not like Conage the Barbarian. I freaked, got munted (I used to like Clare Grogan - you know "Altered Images", they were stylee, but they never covered Lennon-McCartneys "Day Tripper"). Softcore really, hippies sniffed joss sticks. Anyway, that's the business. Onyer bike, you cheesies from hell.
Oliver Brooke-White tells it like it is :
The Nihilists gathered for conage on a going off day... Once toasted they set out on a fully jizz thrasher ride. After the hill climb from hell, they were feeling most CU, so they stopped to kickback before shralving down the death vert. They were busy getting munted, when some cheesies on Alu-Rads stumbled across them and freaked! The boys sussed them out as fully marginal ravers and decided to do the business. Off they set, feeling trolleyed. Suddenly a bogan freak pulled a stylee overtaking manouver on them. "Bogus!" yelled Bugle... "Gopher it!" shouted Steve, "Don't let this penis make us look softcore!" then took him on. His form was hardcore and he pulled a joss move, and took out the punter. "Yelp hard, tosser!" called Al, as he got air over the petrol head.... The bogan began to frot out... he was feeling like a dribbler as the boys sphinctered past him at pace. Then his front wheel hit a hell-grogan and he endoed majorly. The boys had stopped at the bottom and were watching his dross action. "Onyer, tripper" said Spooks, but Oli had the last word, "That'll teach you for playing with Hellman stoners!"
---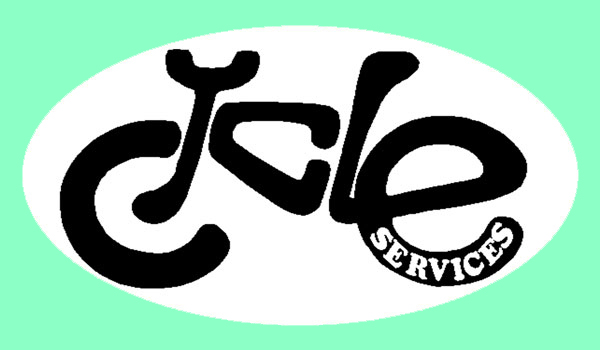 Back to Cycle Services Newsletter Index
S i t e B y F R O T D E S I G N