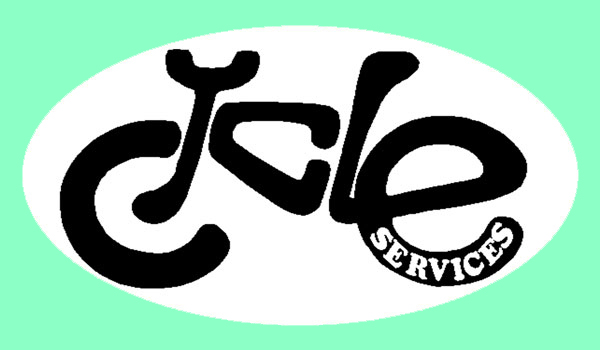 APRIL 1995
OK, we know this is slack - even New Zealand Triathlete magazine wouldn't go 4 months between issues, so just to make things up to all our fully gutted punters, here's a special one off 8 page issue. Our next one is going to be a special trippers edition, so if you are a tripper or you just fall over bungles a lot, send in something that's gone off so we can show everyone how out there you are. Why is this one so late? - We have been sifting....
---
* New from Cactus Climbing is a frotty new back pack, with chest and hip straps to fully secure it for running or mountain biking, external quick release pockets for bottles and food, tie down straps, a big top pocket, and best of all - a camelbak compartment. Costing $133, it's the ultimate off road pack, available in black/red or black/yellow and called THE HENRY PACK. *
* Cactus Climbing have just moved their operation down to Christchurch, to be nearer all the mountains and stuff, but will continue to make all their stylee bumbags and packs. *
* Powerbar have brought out two new flavours, Banana and Mocha (coffee). The banana flavour is rapidly becoming our most popular flavour. (Clif bars are unavailable in NZ at present, rather sadly. If we can get them again, we will.) *
* For anyone with 94 or 95 Shimano microdrive cranksets wanting lower or higher gearing, we now have some chainrings available. Made by "T.A." in France, they are very high quality (and expensive), and offer cool sizes like 20 Tooth ($52), 46T ($83), and for really hard core downhillers 50T ($93). *
* Vetta have just unleashed their new heart rate computer. The unit itself can sit on a handlebar mount like a standard computer, or click into a wristband and become a watch. It's ideal for MTB, road riding, running and multi sport, and is waterproof for swimming. At $235 it's one of the cheapest HR computers around, and saves the need of having a cycle computer too. *
* Top American brand Yodaka will soon be available in NZ, and we will be stocking them. See the hot review on page 3 *
* For those of you who haven't already checked out the new range of CS T-shirts, they're more out there than ever, and as they're hand dyed, no two shirts are identical *
---
Things to say to helmet freaks - # 1 in a series :
Bogus question: Where's your helmet? - Dog response : Where's your leash?
Fascist directive : Get a helmet - Sheep response : Get a sheep
Next month
CS Exclusive : "Bungles - their secret life"
Is Bugle really a bungle? - Reader vote
"The thing from New Plymouth" - a photo essay by Bronson
---
Tech Tips - How many inches in a millimetre?
Another typical Friday lunchtime at CU Services, here we are sifting about, cleaning our own bikes and arguing about which Soundgarden album to listen to, when out of the blue some paisley purple polar fleece and Rovenstonk sandal clad cheesie cycle tourists with matching fluoro yellow bum bags start checking out the scene. After spotting a 19" frame label on one of the bikes, one of the cheesies becomes agitated. "Vas ist dis inches thing you haf here?" he demands, "Ve haf metric now fur everythink, ja!?" he continues, horrified by our quaint colonial habits.
Later I imagined a world with bicycles without inches, and all of a sudden started to understand why cheesie bikes are so CU. A bike without inches is like a cycle courier without any hooter - something is seriously amiss.
Bikes are a strange mixture of metric and imperial measurements, and they took a long time to get that way. Originating in England, France, Italy and America over 100 years ago, each country came up with their own individual sizes for everything. Later when the Japanese got into bike manufacture, they tried to standardise everything by making up a whole lot of new sizes. All the loony French sizes got CUed along the way, and what we have left now is a mixture of all the sizes that have managed to stick around for a while. Taking a typical new mountain bike, it will have 26" wheels (American), an 1 1/8" headset (sometimes called 25.4mm), 23" wide handlebars, a 17" frame (45cm for cheesies), and 1/4" bearings in the rear hub. It will also have 175mm cranks, 265mm spokes, a 31.4mm front derailleur, 5mm allen key bolts, a 28.6mm seat post, and a 135mm handlebar stem. But the pedals will have a 5/16" thread, the bottom bracket will be English 24 Tpi (threads per inch), and the suspension will weigh 3lbs and boast a full 2" of travel (or is that 5cm?).
As long as everyone uses the same measurements for the same bits, everything is cool. What gets confusing is stuff like weight. A simple question like how much does this bike weigh? becomes a major toss fest. So let's sort this out - bikes are weighed in pounds, OK, POUNDS (LBS)! Handlebars are weighed in grams (130g will break....), but bikes are weighed in pounds (23lbs will float away). Kilos are for body builders and coke heads, and if anyone says "my bike weighs 5 kg" what they really mean is "my bike weighs 34 1/2 lbs, but if I say it in kgs nobody will know what I'm talking about." Now, how long was that appendage again?.....
---
Off Road Test - Yodaka Grizzly SLC
Reprinted with kind permission from "Bicycling Action Magazine", Jan 95
At last a manufacturer has seen fit to bring out a carbon/titanium/aluminium alloy bonded frame - all of us in the "BAM" tossing crew have been dreaming of a frame like this since we first read about it in Velo-news last month.
In the plush offices of our cheap Californian suburban shed, that we pretend is in a hip downtown location, over a big feed of McDonalds, that we pretend is authentic hot Mexican nachos from a hip downtown cafe, we drooled over the new "Griz", along with the post dated cheque from Yodaka that will pay for our new Jeep 4-wheel drive that we need for posing at the McDonalds drive thru. The great guys at Yodaka really know their bikes, so they were sure we'd be able to say plenty of good things about the Griz.
Any bike with three materials that aren't steel is a sure hit with the tossing crew, and before we even got the bike out of the box we knew it was a winner. As if anything else was needed, our eyes alighted with joy on the "SUN Minstral" eyeletless 180 gram rims laced up with triple butted NODTECH spokes and anodized alloy nipples. With a pair of hoops like this, this baby will float up hills by itself. Don't let anyone tell you that light weight wheels can't handle a thrashing - the tossing crew all swear by them, and we ride over the speed humps at the mall carpark 2 or 3 times a week without any problems at all.
Up front is a reliable set of SR Duotwit forks, which although only offering a 1/4" of travel, seemed to take the edge off all the bumps we encountered - even the infamous McDonalds drivethrough speed bump #2, which they handled with ease, even with four Big Macs on board. While some riders would want more travel, we suspect they are just rough sloppy downhillers who lack the finesse that we, the tossing crew, have built up from years of driving around with motocross bikes on the back of our 4-wheel drives, pretending to be pro supercross riders.
There are few things more important on a mountain bike than an expensive new brand name pair of handgrips with big chunky letters that leave imprints on your hands, and the latest "FATI" grips were the coolest semi-transparent aqua green color. So we know that they would be really good for long rides, because we could just tell, even though we've never been on a long ride, except for the time we went for a drive with a cardboard cutout of John Tomac in the window of our 4-wheel drive, when we drove all day, just for the hell of it - now that was a long ride, almost 100 miles, round and round the shopping mall. And afterwards we hung out with "Tomes" or at least the cardboard cutout of him, and had burritos downtown at our favourite Mexican restaurant next door to our downtown offices. But that's another story.
So what does the new CTAB frame ride like? That is the million dollar question. Well, despite the fact that the tossing crew couldn't tell the difference between the ride qualities of straight guage wrought iron and boron-plutonium matrix, we will attempt to overwhelm you with in depth seat of the pants anecdotes about how well the titanium soaked up bumps almost as well as the duotwit forks, and how the fat aluminium bits were really stiff but complemented the bendy carbon fibre bits perfectly to give a firm yet harsh ride that both absorbed shock and flexed while still remaining rigid. We were confused too, but we know it's a great bike, because Hal from Yokada is a good friend of John Tomac's dad.
We did have a slight problem with the frame on our model coming apart at the joints, but Hal assured us that the production bikes will be bonded with 24 hour araldite, unlike the prototype we rode, which had 5 minute araldite on the joints, because it was a bit of a rush job. We met our landlord Randy out in the carpark, and he liked the bike so much he offered to take it in lieu of this months rent. Randy used to shop at the same mall as John Tomac, so he knows his bikes.
Overall, the Grizzly is 99% perfect, and weighing in at 22 1/2 lbs, we predict it will handle years of hard offroad riding. Not that we've ever done any hard offroad riding, but any bike that costs $4800 just for the frame must be good for hard offroad riding. John Tomac's dog said so...
---
The Downhill
The Karipoti downhill is so popular that with two days to go, offers of $100 for an entry were being made - and some of them were at least 3/4 serious. Saturday's downhill event had an unusual mix of weather conditions - the summit of Mt Climie was cold and wet, but at "the Shute" where a big crowd of spectators had gathered, it was hot and sunny. Many of the riders were pulling their goggles off half way down because they were too muddy to see through, and then squinting into the bright sun - but not for long, the infamous pitch black tunnel was waiting for them at the bottom.
There were two points of contention in this years downhill, the eliminator system and the tunnel. Mt Climie is essentially a steep, high speed downhill, the emphasis being on nailing the best line through corner after corner. If the race was run following the road right to the bottom, it would favour smooth, confident, technical hill descenders who know the course like the back of their hands. However, showmanship and spectator bloodlust demand that "the Shute" be included - there's nothing like an 85kph ski jump to get the adrenalin flowing, and this leads to the problem of where to finish the race. Now that the track down to the tunnel has been widened, the bottom of the hill, just before the tunnel entrance would seem to be the obvious finish line. This year the race continued right through the tunnel, and back up a slight rise for about 40m to the finish caravan. A number of riders who lead down the whole of Mt Climie and would have won if the race had finished at the bottom of the hill, were beaten either through the tunnel or in the sprint up to the finish line, by riders who were not as fast downhill, but stronger on the flat. This lead to some upset eliminations, and brings us to the second point - the elimination system.
Last years race had the fairest possible system - best of two timed runs, with the top riders going into an elimination contest against their nearest rival for a possible one place advancement. Unfortunately, the computer timing went haywire, and it was dark before the contest was finished. The racing was however, faster, closer and more spectacular than this year, and the results were an accurate reflection of who was fastest. This year, to make things simpler, timing was ignored, and it was simply a series of win or die elimination runs. It made a refreshing change from the usual stopwatch obsession, but it also meant that where two slower riders were seeded together, one would advance, and where two fast riders were racing, one wouldn't advance. (One way of avoiding this problem would be to let the fastest of the eliminated riders go through to the next round - a definite incentive to go flat out all the way). Some of the second round runs were decidedly uneven, and as things worked out, the two favourites, Darryn Henderson and Glen Sisarich were both eliminated (after a puncture and a crash) despite looking the fastest in earlier rounds. Still, it makes for interesting racing when the element of luck is given such a free reign, and there were no timing muckups. Team CS didn't have a great day results wise - Bugle got pipped at the line in his first run after his legs blew up in the tunnel, Karl came up against Darryn Henderson much sooner than he would have liked (but did get in front at one stage, and was right up there to the end), Rod missed out on entering, but did a couple of awesome demonstration runs, and Jo broke her shoulder blade going all out against Jodie MacDonald in the semi-final.
Michael Ronning of Australia was the overall men's winner in a time of 6:39. Highlights of the day included Johnny Waghorn winning the first ever Mt Climie downhill unicycle elimination race - fully out there; a four way demonstration race between Glen Sisarich, Darryn Henderson, Rod Bardsley and Dean Raven, the grunge shirt and beach short clad hellman from New Plymouth; and the dude who lost it round the corner of the Shute, high sided almost completely off the bike, then miraculously bounced back into his seat and kept going at full pace. The Kennett brothers didn't quite manage to ride their Tridem blindfolded down hill - the valves kept tearing out of their inner tubes, but they did manage to run another awesome downhill race. Next year we'll be selling entries on the day outside Te Marua dairy for $100 each. Just don't tell the Kennetts.
The Classic
As NZ's first true classic mountain bike race, The Karipoti is something of a leader In it's field - the biggest, the best run, the frottiest, and now the first to have an entry restriction. As things worked out, a few extras slipped through, and the race started with 1035 entries - so much for being smaller than last year. There is no longer a dodgy looking swing bridge across the river - it's been replaced with a huge yellow bridge - for a few moments we wondered if this years race would start by going across the bridge instead of through the river. But no, of course not - it wouldn't be the same, and everybody got to splash through the river and start the hardest race of the year with wet feet.
In the expert men's race, Jon Hume was notable by his absence - his coach is rumoured to have said that there was one race he wasn't allowed to do this season - you guessed it. Craig Lawn shralved around the course to win in 2:28. The women's favourite was back to defend her unbeaten streak - Kathy Lynch has won each of the last six races, but this year she was up against Caroline Alexander of England - ranked #2 in the world, so a full on hell race was on the cards. Our on the spot Team CS reporter, Richard Smith, who is pretty handy on a bike himself, said that although Caroline started behind the expert men, she was riding through them on the first hill like they were going backwards. Richard hung on her wheel for 1/2 an hour, until he couldn't take the pace any more, and dropped off. Putting on some hell pace down the Rock Garden he caught and passed her, only to have her run past him up the Devil's Staircase. Unfortunately for Caroline, she had a puncture, fixed it, then later had a high speed blow out on a downhill and went for a fully munting hell crash. Kathy Lynch won again, but Caroline Alexander showed why she's a top pro, still managing to finish second, smile for the crowd and sign autographs, after having the kind of day that would make lesser riders want to burn their bike and kick spectators out of their way.
Originally, the Karipoti was a take it or leave it hard core 50k race for real mountain bikers, but over the past two years the intro and beginners races have become really popular, and the social atmosphere of the race has grown enormously. The start/finish area is like a carnival with food tents, a massage tent, bike shops and wholesalers, a barbecue, a "Big Boy" icecream van, and hundreds of people milling about. There is a continual stream of riders finishing for several hours. At the huge plush Cycle Services tent, we hung out and ate donuts and drank coffee while checking out the scene - "Hire Master", Clinton and Duncan helped us out with a 48 sq m tent, we had an eyecatching string of CS T-shirts for decoration, and all we lacked was a circus. Spotting Gwilym of Cactus Climbing in a distant corner of the tent typing furiously into a laptop, I found he was writing a review of the Karipoti, so while he wasn't looking I paged through it and stole all his ideas. (Next time get it all on disc to save me typing time - Sub editor)
After the race was the wheel building competition, and the limbo and bunny hopping competitions. As you will no doubt all know, Henry was the wheel building champion last year, and the pressure was on. Forgetting the essential wheel "crunch" stand was not a smart move, but luckily we managed to build one out of old timber and nails from the swing bridge. The competition turned out to be Bruce Stewart of Hope Gibbons, who was certainly not as out of practise as he would have lead us to believe - in fact he was flying. Henry was fresh from a scenic helicopter flight over the Karipoti circuit, and not in his best wheel building mindset, but managed to slap one together in 10 minutes and take the title again. The testing by Aussie Michael Ronning was very intense and both wheels held up well. So it's Henry C.U. national wheel building champion again, we are pleased to report.
The limbo competition was won by a small but highly skilled kid on a very small mountain bike who managed to ride under the pole until his handgrips hit - he didn't leave a millimetre to spare. The bunnyhop competition got really high and ended with a battle between a BMX dude and one of the Aussie riders on a std MTB. Amazingly the MTB won out - here's one guy who doesn't have to get off for logs.
Team CS race of the day was between Adrian and Brent for $20, with classic quote from Adrian, upon catching up with Brent who was fixing a puncture, "Ah, Little Nig, I've got you now!", only to puncture himself round the next corner, get passed by Brent, then crash and tear his leg open trying to catch back up. Meanwhile Bugle got hard and proved that he's not just strictly downhill by completing a real cross country race. The fastest CS rider was Richard Smith in a time of 2:55. The whole thing was going off and fully frot, congratulations to everybody who finished, everybody who helped out, and of course the Kennett brothers for being out there enough to run it.
---
Solution to Bugle's less arcane Crossword
(Obviously not arcaneless enough - not a single one of you mentally inconspicuous sifters managed to get it right!)
| | | | | | | | | | | | | |
| --- | --- | --- | --- | --- | --- | --- | --- | --- | --- | --- | --- | --- |
| O | A | K | L | E | Y | | P | A | C | E | D | |
| | N | | | | E | | U | | | | E | |
| H | O | P | E | | T | | M | | | | A | |
| | D | | | Z | I | P | P | | P | I | N | E |
| F | I | R | | | | | | | E | | | A |
| | S | | L | | A | | | | D | I | R | T |
| | E | L | A | S | T | O | M | E | R | | A | |
| | D | | C | | A | | E | | O | | K | |
| E | | | T | | C | | R | I | S | S | E | |
| M | A | V | I | C | | | L | | | E | | T |
| I | | | C | | P | A | I | N | | A | | O |
| T | A | N | | | | | N | | S | T | O | P |
---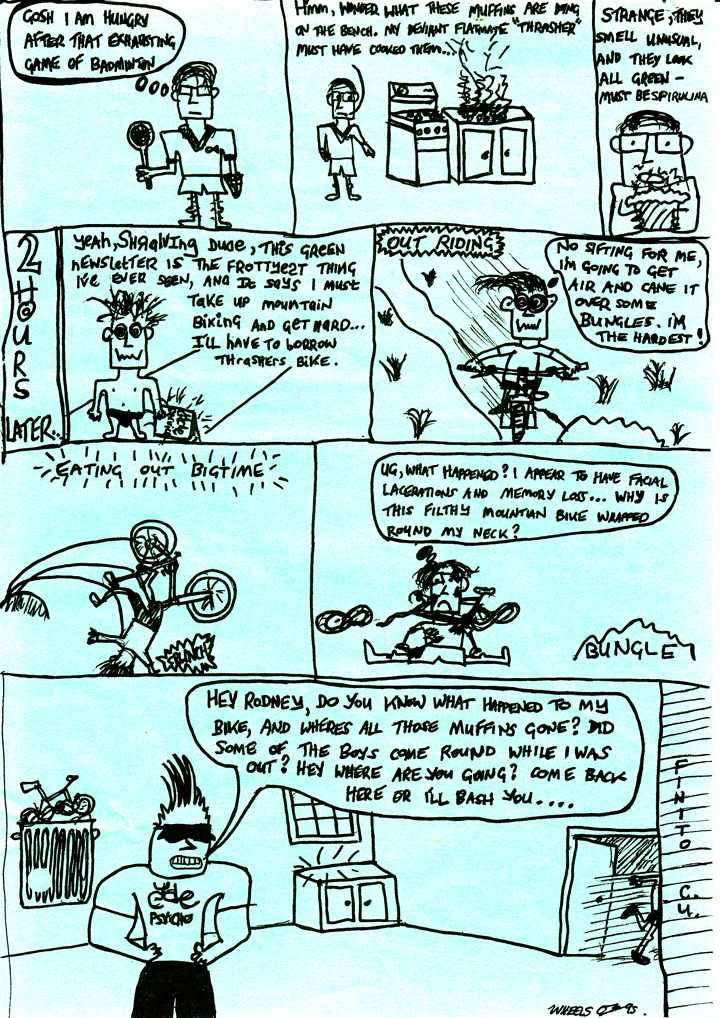 ---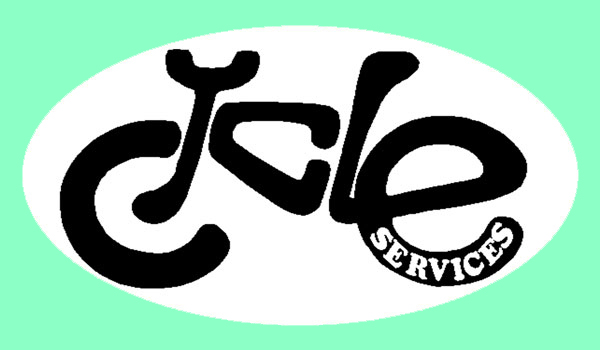 Back to Cycle Services Newsletter Index
S i t e B y F R O T D E S I G N