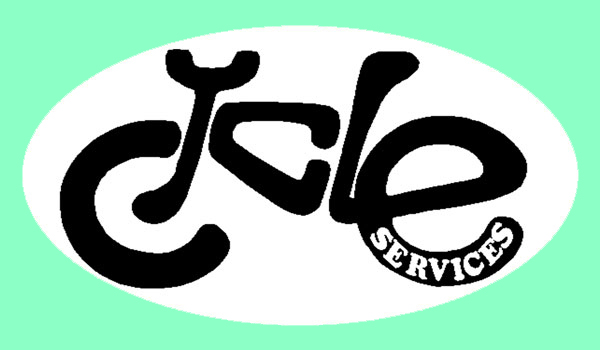 AUGUST 1995
* Have no fear, punters, it's strictly newsletter time again. It was going to be a special out there edition, but lately things have been getting too straight around here - in fact, there's been a Roadie revival. Big bunches, skinny bikes, vitamin pills and Tour de France videos are taking over. Our pick for this summer is a major road bike revival, but hopefully all the real mountain bikers will get shaken out of their apathy, get hard, get an angle on and make some shapes.
* Hot and frotty for the 96 season will be affordable dual suspension bikes. Diamond Back are planning five new suspension models, and Specialized will have FSRs at several price points. This summer is likely to be the start of a big suspension boom, and could lead to some exciting new stuff coming through, instead of the previous few years of sifting about with chainwheel size. Dual suspension is faster for downhill, but whether it's better for cross country is still being disputed. Maybe downhill races should have a separate class for "hardtails".
* It was CU BU time in Courtenay Place, where Bicycles Eliminated finally got toasted. Stocktaking always used to mean counting up your stock to see what you have, but showing some creativity, BU posted up "Closed for stocktaking" signs as wholesalers literally queued up to take the stock. There were several reasons why this happened, none of which were unpredictable, and there are many other shops presently headed the same way.
* Wellington, in recent years, has been crowded with bike shops desperately trying to make a quick buck and pay the bills, but ultimately a bike shop, like any other business, has to make a profit to stay around. Next time you go to the supermarket for groceries, try asking for a student discount, a subcard discount, a frequent shopper discount, a cash discount, a discount because it's cheaper in another supermarket, a meat eaters discount, and a discount for not having B.O. They will say C.U., and so would bike shops if they weren't all competing to put each other out of business. Despite the fact that neither knowledge of bikes, or good business sense seem to be currently considered essential for starting up a bike shop, we predict that in the long run, service will win out over half price sales.
---
Tech Tips - Brake Pad Replacement
If there's one part that freaks people out just how fast it wears out, it has to be brake pads. In winter, courier riders fully munt a set of Tektros in two wet days, hardcore thrashers trash a new set of Shimano LX pads in one hard ride - why are pads so soft core? Are we selling marginal dribbler pads?
Leafing through a recent copy of Velo News mag (May 22, 1995), we came across an excellent article on brake pads, in which a bunch of the top brake pads available in the USA were tested for both dry and wet stopping times.
As well as wear and stopping times, another major factor is squeal - some pads are particularly prone to squealing, even with plenty of toe-in. Also, some pads are predictable and progressive, working with a similar feel in both wet and dry conditions, while others grab on suddenly with no progressiveness, or give up the ghost when they are wet. Occasionally, people also seem to care how much the pads cost. Not all the pads that Velo News tested are easily available in NZ, but we do sell the three top rated pads. This chart shows only the pads available in NZ.
Pad

Stop Time Dry

Stop Time Wet

CS Top Selling Rating

CS Price (One pair)

CS Wear Rating

CS Squeal Rating

CS Off Road Predictability Rating

Scott Superbrake

1.2

2.4

6

$34.00

Very Good

Bad

Bad

Ritchey Black

1.2

2.7

4

$36.00

Very Good

Very Good

Very Good

Koolstop Eagle II Black

1.3

5.3

1

$16.50

Good

Very Good

Good

Dia Compe Grey Matter

1.3

5.9

-

$18.00

-

-

-

Ritchey Red

1.5

19.1

-

$34.00

-

-

-

Winwood Polybrake

1.6

5.3

5

$28.00

Good

Very Bad

Bad

Shimano XT

1.8

3.9

3

2 pr $79.00

(2pr cartridges $24.00)

Good

Very Good

Very Good

Aztec - Madison Grey

2.0

20.6

2

$18.00

Good

Very Good

Bad
#1. Scott-Mathauser Superbrakes always win brake tests , and have done for the last ten years. They last forever, but unfortunately have this habit of squealing like a stuck pig on at least half the bikes we've tried to fit them on. They are also hard to control in the wet and induce wild and out of control skidding (or worse). Some riders swear by them, but we just swear at them, and consequently sell very few.
#2. Ritchey Black are really good pads, predictable in both wet and dry, no squeal and long wearing. Price is their only drawback - we have tended to push the cheaper Shimano XT pads instead, but after checking out the stopping distances, we have been more into the Ritcheys.
#3. Koolstop Eagle II Black - our number 1 selling pad, because they are cheap and good - everyone likes them, they wear well and don't squeal. The grey ones are exactly the same, but black looks more frotty.
#3-WET. Shimano XT. If the pads had been ranked for wet weather stopping distances (essentially more important here in Wellington), then Shimano XT would have been third. The cartridge pad replacement system is the business, and although they do wear faster than the Ritcheys, they are totally predictable in the wet, and a good all round pad.
Other comments
* How come Aztecs are our second most popular pad when they don't appear to work in the wet? 1) Roadies swear by them, so we sell heaps of the bolted ones (although the new Koolstop Eagle bolted pads will probably take over now). 2) They've been around for years and people still like them. 3) They get better when they are hot - on a long, dry, hot downhill they can be really good. 4) In the Velo News test, dirty water was sprayed continuously onto the rim, whereas in real riding conditions the pads dry the rim off when first applied, then start to work. Unless you were riding in deep water, the Aztecs would never really take 20 seconds to stop.
* Why do Ritchey make red pads? Maybe, like the Aztecs, the red Ritcheys work better in the real world than the stopping times would indicate, but we found them inferior to the black pads and have never bothered to stock them.
* What is the story with Winwood Polybrakes? They are made of urethene rather than rubber, and have absolutely scary dry weather stopping power (much more than the chart would indicate). Unfortunately, they squeal like a whole flock of stuck pigs, and grab violently, even when toed in outrageously. Seemed like a good idea at the time, but things just didn't work out.
* How do the cheap Tektro, Raleigh and Giant pads that we sell heaps of compare with these performance pads? The cheap pads wear out at least twice as fast, and at a guess would probably show stopping times of about 3 secs dry and 18 secs wet.
What we recommend
Best pad - Ritchey Black Runner up - Shimano XT
Best value - Koolstop Eagle II Runner up - Shimano XT
Best advice - Brake hard and frot out... Runner up - Frot hard and brake out ...
---
Cycle Services Personal Introductions Column
It's not pervy or suss, just send us your personal message and let us know what heading you want it under, and you too could be meeting lots of jizz dudes or frotty babes.
Bloke seeking frotty babe
0428 : Hardcore angry nihilist, 25 years, into death verts, coneage and strictly downhill seeks shwing hell babe, prefer holding, no bison hooves, bondage action OK.
0429 : Dave, bogan animal lover, likes to kick back and chill, open minded, down with percy, in the trade, seeks bogan stoner chick, full figure and trippers OK, no freaks please.
0430 : Large guy with staying power looking for stylee freak doris with equipment to make shapes with. Marginal holding, social bongwater drinker, call Kumara if you are the business.
0431 : 29 year old professional poseur, fully anal, tired of the masti scene, in search of perfect goddess to get barred up over, prefer nips, no merkins, fully out there bogus cheesie Heidi types no problem.
Chick seeking hell studly man type dude
0624 : 22 year old blonde Heidi type goddess, trihead with shiny face personality seeks fit nihilist type guy for rude awakenings and freaked drillings. No tossed gopher penises or suss marginal merkin crunchers please, lots of stash for the right guy.
0625 : Ex raver, freaked and well toasted, likes to howl loud, no grogan eaters please, looking for easy going cycle courier type guy who knows how to get an angle on. Sense of humour a must, frottage strictly shralving, how's your form?
Mixed up tripper seeking cycle apparel
0800 : Bungle loving cycle short fetish shuntmeister raver seeks used Castelli or Giordana for air time masti and frot. Out there and ready to dribble for the right chamois.
Penpals wanted
0911 : Coffee baron seeks female penpal for fax frot and fully suss phone sex. Hot, soft, dribbly, masti, shwing, joss, stylee, hooter and big O. Frequent flyer miles an advantage.
---
| | | | | | | | | | | | |
| --- | --- | --- | --- | --- | --- | --- | --- | --- | --- | --- | --- |
| 1 | | 2 | | 3 | | 4 | | 5 | | | |
| | | | | | | | | | | | 6 |
| 7 | | | | | | | | | | | |
| | | | | | | | | 8 | | | |
| 9 | | | | | | | | | | | |
| | | | | | | | | | 10 | | |
| | | | 11 | | | | | | | | |
| 12 | | | | | | | | | | | |
| | | | | | | 13 | | | | | |
| | | | 14 | | | | | | | | |
| | 15 | | | | | 16 | | | | | |
| | | | | | | | | | | | |
ACROSS

1.

Make of lubricant

7.

Apex

8.

US helmet manufacturer

9.

Large group of cyclists

10.

French road racing team

11.

People not known for their riding ability

12.

German component manufacturer

13.

Most of them probably haven't even seen bikes

14.

Type of handlebar stem

15.

Final link in the braking chain

16.

Manufacturer of hubs

DOWN

1.

In good physical condition

2.

Device used to join a spoke to a rim

3.

Used to move gears

4.

Home of AMP bikes

5.

US MTB official body

6.

Popular cycling mag

9.

Type of tube valve

10.

Latest in cable technology

11.

Newest headset type

15.

Measurement used to calculate wheel circumference
---
| | |
| --- | --- |
| Dave Dirty Oven's Palindromes : | And one from Ben : |
| * Satan oscillate my metallic sonatas | * Madam, I'm Adam |
| * Sex at noon taxes | |
| * A man, a plan, a canal, Panama | |
| * Norma is as selfless as I am, Ron | |
| * Stiff! O, Dairy man, a myriad of fits | |
---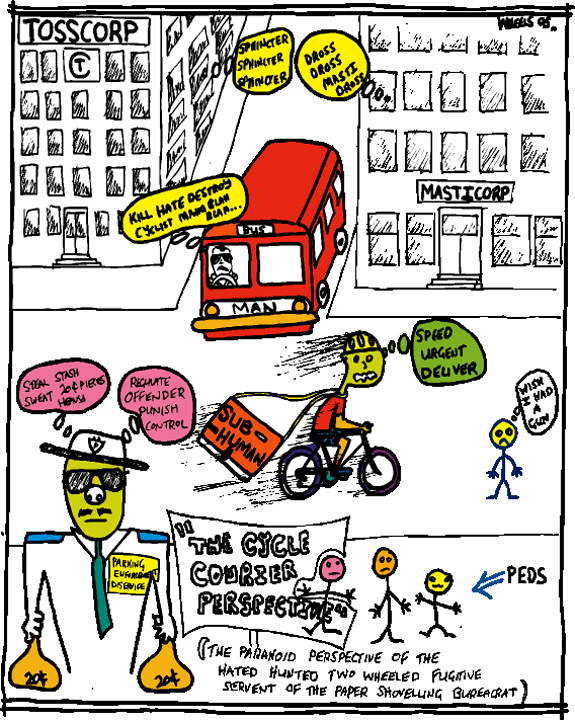 ---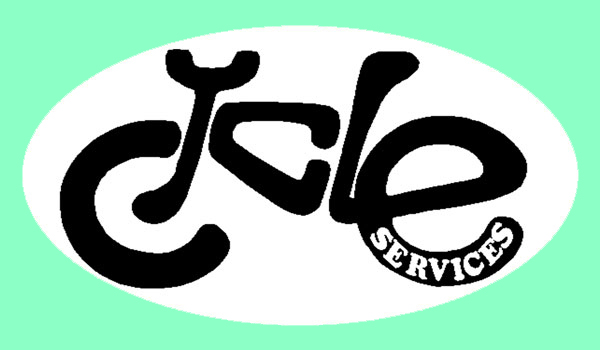 Back to Cycle Services Newsletter Index
S i t e B y F R O T D E S I G N