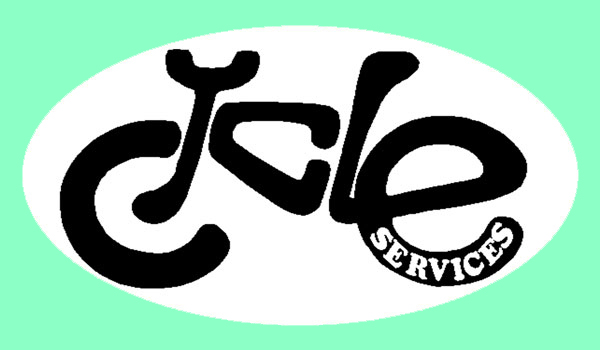 NOVEMBER 1996
Have you ever been for one of those rides where you get home too weak to push your bike up the path, and you stagger into the shower, and sit down cross legged to chill out, while water pounds down on your head in a hypnotic rhythm, and time slows down as you pretend you are lost in a tropical rain forest with warm rain falling all around, and you start to have all these cool ideas, like things you will write in the next newsletter, and inventions like inflatable cycling companions, so that you can quickly find some people to go riding with who you can beat, and then you start to imagine that you are sinking into a warm pool of quicksand and wake up all of a sudden with the realisation that you were blocking the shower plug hole with your arse and the water is overflowing into the bathroom, so you get up and forget every idea you ever had and go back to being a clueless tosser? This is not something I've ever experienced myself, and if you have you're probably a freak, or a tripper, but I imagine that's the kind of excuse someone might come up with to explain a four month gap between newsletters.
---
NEWS
World Champs - Henry took over a cardboard cut out of himself to Cairns and the New Zealand team took turns at standing it next to famous people like John Tomac and Julie Furtado for photographs. They turned out really well, and the only way you can tell they're not the real Henry is because he looks exactly the same in all of them. The cardboard cut-out turned out to be amazingly versatile and got the 80 or so NZ team members out of a few scrapes by doubling as a second mechanic, enabling Henry to work a casual 16 hours a day, leaving him refreshed after his much needed tropical holiday.
Medals - Meanwhile Sarah Dee won the first ever team CS world champ medal, a bronze in the 30+ downhill event, which is ultra stylee. This month's competition: "How many photos of Sarah appear in NZ MTBikes issue #2 ?" We will secure for the lucky winner a pair of Sam's socks with a handy odour permeable carry bag. Hurry and get your entry in before the next CS newsletter comes out.
Gloves - The winner of our last reader survey, lucky Tama Easton of Mud St , Karori has yet to receive his fetid smelly festering used gloves. This is because Bugle is still using them, but as soon as they begin moving by themselves, we will send them up. Be patient Tama.
Survey - Here are the results from our reader survey. The four replies we got allowed us to build up a complex reader profile, enabling us to tailor our products and services to your exact needs. There is no truth to rumours that reader surveys attract glove sniffing, panty stealing certifiable fruitloops with nothing better to do than respond to inane reader surveys.
Our Findings - (margin of error +/- 1.62%) As a typical customer:
- You are a freak tripper who frequently can't remember what a bozo is, let alone how much drugs you use, but estimate that you are "twisted" or "baked to the gills" for more than 15 hours per week.
- You are totally paranoid and refuse to reveal where you live or how often you ride, but do admit to bizarre sexual habits in the Karori toilets and unspecified "weird shit". - You enjoy bananas, are too wasted to count your own bikes and describe yourself as "dirty and bad!"
- Best Unsolicited Comment - "I am dirty and bad, give me gloves now, Now! NOW!!- None of you admit to reading Ribald magazine, playing rugby, using Isowind or remembering anything.
- You are a certifiable fruitloop with nothing better to do than spend your time filling out inane reader surveys!
Tama the nose picker. Who would have believed that this well known stalwart of Mud Cycles was a public exhibitionist. This would have been quite a nice photo if he wasn't looking so liz and sifty. No wonder his gloves are smelly.
---
Roadie Riding - the Wellington road revival seems to be in full swing - we have never had such a high level of interest in road equipment, or so much road riding going down. As well as rides at 6.00pm on Tuesdays and Thursdays, Time trials on Wednesday nights and large bunch rides on Saturday mornings, there is Round-Taupo on Sat, November 30th, and the new Wellington Round-The-Bays 80km on Sun, December 15th.
Hot Selling Roadie Goods - we have been selling a lot of '96 Campagnolo Chorus Ergopower groupsets, '97 Dura-ace 9 speed STI groupsets, Bianchi frames, Campag. Atlanta aero rims, ITM bars and stems, Look pedals, Michelin folding tyres, Campag. 12 spoke Shamal wheels, Cinelli Spinacci clip-ons and an endless stream of wheel rebuilds using DT spokes. We are able to get in a vast range of road bits, So let us know if you want something frotty.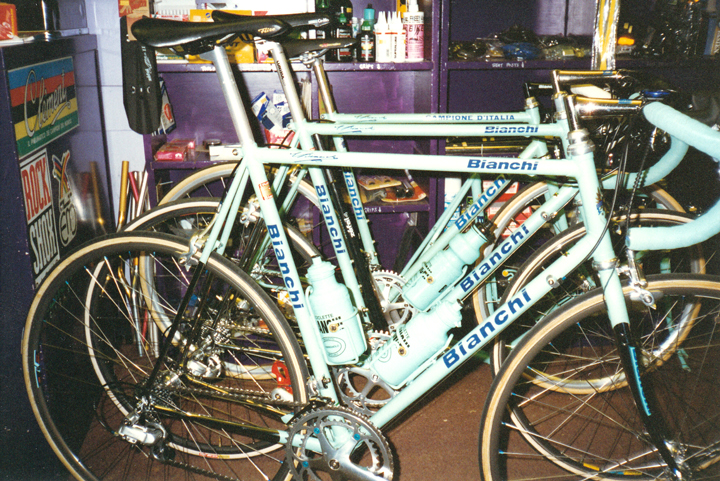 ---
Pro Team Equipment - what do the worlds best road riders use? Here's what the top 10 road teams used this year:
| | | | | | | | | | | |
| --- | --- | --- | --- | --- | --- | --- | --- | --- | --- | --- |
| Ranking | 1 | 2 | 3 | 4 | 5 | 6 | 7 | 8 | 9 | 10 |
| Team | Mapei | ONCE | MG-Techno | GEWISS | Banesto | SAECO | Motorola | Carrera | Rabobank | Panaria |
| Frame | Colnago | Look | Coppi | Bianchi | Pinarello | Moser | Caloi | Carrera | Colnago | Colnago |
| Groupset | Dura-Ace | Dura-Ace | Dura-Ace | Campag. Record | Campag Record | Campag Record | Dura- Ace | Campag. Record | Dura- Ace | Dura- Ace |
| Rims | FIR | Mavic | Mavic | Campag. | Campag. | Campag. | Mavic | Campag. | Ambrosio | Ambrosio |
| Stem & Bars | ITM | 3TTT | ITM | ITM | ITM | ITM | Cinelli | Cinelli | 3TTT | ITM |
| Tyres | Vittoria | Hutchinson | Vittoria | Vittoria | Vittoria | Michelin | Vittoria | Michelin | Vittoria | Vittoria |
| Btle Cage | Elite | Elite | Elite | Elite | Elite | Elite | Kingcage | Elite | Elite | Elite |
| Pedals | Shimano | Look | Shimano | Campag. | Time | Look | Shimano | Campag. | Shimano | Shimano |
| Saddle | Vetta | San- Marco | San-Marco | Selle- Italia | San- Marco | San - Marco | Selle- Italia | Selle- Italia | Bassano | Bassano |
---
TUCK TIPS #7 - HOW TO RIGHT YOU'RE OWN CYCLING MAGAZENE - SEX EASTY STEP
STEPS A ; SPILLING - UNLIKE OFTER TIPES OFF MAGAZZINES, CYCING MAGS GENEREALLY DO NOT HAV EDITORS OR PROFE REDERES, SO INITAL AACURUCY IS VIBAL.
STUB B : PHOTOGRAPHERSHIP - BECAUSE OF THEY EXPLICIT NURTURE OB CYLCING PHOTOES IS BEST TO USED DARK B LURED BLAKC AN DWITE SHOOTS THAT DISGUISE THE NAKIDITY OF THC BYCICLES.
STAB C : LAYOUT - AVOID THE! BOARING CONFORMISTRY OF RECORISED; STENTANCE STRUCTURE "AND" PARAGRAPHS IN' FAVOURS OFF - A! POETIC : STRUC"TURE" THAT ENHANSES. THE FLOW, IDEAS OFF.
STUD E : COMPUTES - ARE THE DOWNHILL OF MANNY modern magazenes - they destruct the hole character and feel and are best and avoided especially and programes "like" and desktop, publican "and" spillchuck wich and really bad.
stag f : reVIEWS PRODUCTS - always bee very faVORIBLE ABOUT ANY THING THAT AN ADDVERTISER ISNICE ENUFF TO GIV, E u FREE, even IF ITS A SIFTY PEACE OFF : CRAP - REMEMBER THEY ADVERTISSER IS GOOD.
STIF K : PUBLISHING - DO NOT' UNDER ANNY CIRCUMSPECTION PRODUCT, REGULAR ISSUES E!ACH MON TH ORELSE ADVERTISE "RS" WILL BE COME CON. FUSE DANDS TOP PAYING YOU'RE BILLS AN: U WILL GOBUST? FOLLOW THE PRODUCTION SCEDULE "OF" THE CYCLEY; SERVIXES NEWLITTER?! IS VERY IRRIGATION SHOWING MASTERY OFF SUPPLIE AD DEMAND GRIP SHI TFT HEFTY IS BUT COST "IDEALY" $4 95!?! BU: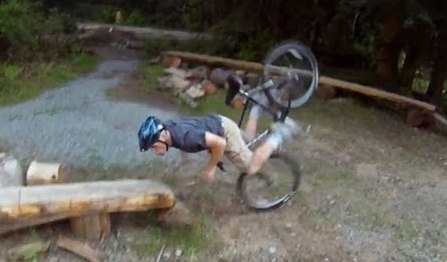 ---
WORLD CHAMPS DOWNHILL 1996 CAIRNS, AUSTRALIA
- MAD DOG WAS THERE
Sometimes there is an advantage to being a silly old fart, like being selected to represent Kiwiland in the World championship downhill as a veteran (30 plus).Hooray! So, with my cane, arthritis pills & one mean attitude, me and Team Cycle Services set off to do our damnedest to kick some serious butt!
My new Keewee frame awaited me on arrival, 6 inches of pluuusssh travel, unfortunately my team mechanic, who shall remain nameless (Henry - whoops, slipped out) found my secret stash of Vodka & was in state of semi-delirium until the day he left, so I had to build up my Keewee myself.
Psyche out 1. The course - holy shit, we couldn't even walk it without falling over. There were goats stuck on the switchbacks & even the snakes were having trouble negotiating the wooden ramps. Fortunately, my home town of Eastbourne gives birth to tracks like these, so I was at home straightaway!
Psyche out 2. Incredibly muscular, fit, strong looking women on some of the fastest looking machinery I've seen, this stuff wasn't even in the magazines yet! Everyone had triple clamp suspension (except Australia & NZ) as most were team riders!
Psyche out 3. Watching all my heroes getting air that I can only fantasise about, luckily the Open Men and Juniors were practising at different times to us old Vets and Women, so I wasn't getting yelled at too often to "Get out of the **Y Ö x ! ! ! ? way!"
Well, practice was going great, until 3 days before embarrassment day I noticed a big crowd at the jump, so spurred by visions of stardom I pulled some big mofo air. Only to land slightly horizontally disadvantaged - Result? Ouch!!! Both wheels taco'd & a very sore knee. The next three days saw me lying by the pool with a knee the size of Henry's hangover, with needles being jabbed into it twice a day by the physio of Pain.
Race Day loomed, pouring with rain - major panic - it doesn't rain here!!!! No mud tyres, no BMX pedals, no crudcatcher, no goggle tear offs. What the hell, let's get up there & do the business, a quick local anaesthetic in my knee so I can't feel the pain - "It'll last one hour", says Doctor Death, but alas it was so muddy the 4WD Toyotas couldn't get up the hill, so the downhillers became human horsepower pushing & shoving until we got to the start 2 hours late!!!
My run - some bastard told me there was chicken wire on the ramps. Alas, he lied. CRASH, with a buckled rear wheel. I climbed back on and attacked, but alas (again) the mud was so gluggy that my rig couldn't get up the minor hills & left me dismounting & clearing brake arches & chainstays of GUCK! Man, stress me out, this isn't meant to happen, I couldn't even get my cleats to engage! I hammered, clawed, grovelled my way over tree roots the size of Jonah's legs to the finishing stretch where I rode hard & pretended I was really fast for the crowd, pulling in a 21st place which sounds good until you saw my timed run displayed for the world to see, over 3 minutes off the pace - oh, well, blame my mechanic - I did!
Lesson learnt - be prepared - if you're going to race in Iceland, take sand tyres! Wait till I get to race Masters! Hah. See ya! - Mad Dog
---
---