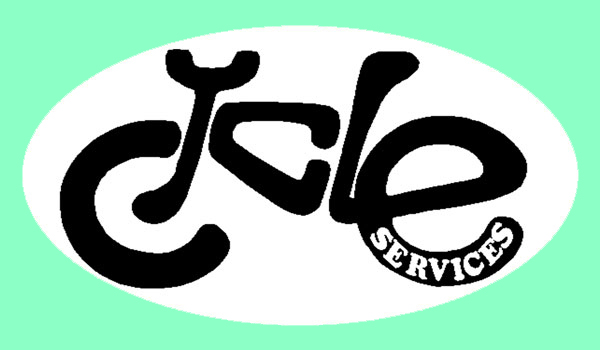 APRIL 1997
---
When we first started selling Power Bars eight years ago they were considered the most space age freak health food available. We ate them with our fish and chips instead of having a Moro bar.
Over the years we have gradually been exposed to more and more nutritional products, and all of a sudden found that we have this vast range of supplements, stimulants, pills, powders, sachets of goop, and chewy bars in spacesuits.
While we are still learning the basics, we have stuck with the familiar stuff like Clif Bars, Leppin, and Gatorade, as far as what's out on display, but this is just the tip of the iceberg - we are now able to get in products from Twinlab, Nutra-Life, Kordel, Wagner, Balance, Nutra-Sport, Joe Weider, Herbs of Gold, Vitaplex, Leppin, Powerbar, Clif Bar, Exceed, Keywin, and more.
Some like Twinlab have ranges that include hundreds of different supplements. Most cyclists are reasonably used to the idea of taking concentrated and fast acting food, like Leppin squeezies or the new Power gels, because its a lot easier than stopping half way through the race to eat a loaf of bread or some creamed rice.
But the rest of the stuff gets confusing. Firstly, there's a whole lot of people who say "all you need is a balanced diet", and rubbish the idea of eating any kind of supplements, and there are a lot of others who swear that all you need is something along the lines of "bee-pollen and ginseng with creatine and Mexican yam extract.
As a quick summary, eat actual food and water, have adequate protein for your weight, (at least 1.4g for every kg of body weight, per day), keep sugar intake as low as possible, and eat some fruit and vegetables. But this is only the tip of the iceberg, and cycling canes the crap out of your body, so chances are you need a whole pile of things topping up.
If you want to learn about nutrition, we recommend reading "Optimum Sports Nutrition" by Dr Michael Colgan, a book that covers all the basics, as well as some more advanced stuff.
Here's some things that we have been getting good feedback and results with over the past three months:
#1. Power Gel - energy booster, take in the later stages of a ride or race.
#2. Guarana - stimulant, similar to caffeine, but more effective.
#3. Twinlab Hydrafuel - best fluid replacement drink available.
#4. Clif Bars - food, easy to eat, tasty and spaceman friendly.
#5. Twinlab Dualtabs - Sustained release multi vitamin and minerals.
#6. Twinlab Chromic Fuel - helps to increase muscle and reduce fat.
#7. Leppin Recovery Formula - helps increase energy levels after ride.
#8. Twinlab Creatine Fuel - can enable harder workouts, leading to more muscle growth.
#9. Leppin squeezy, and new Blaster squeezy, (like Leppin, but more kick)-energy boost.
#10.Nutra-Life Egg White Albumen - high quality protein source.
---
TECH TIPS --- Five all-time suspension fork classics.
It's not like there's hundreds to chose from, in fact with the benefit of hindsight, most of the forks that have been sold, were prototype lemons. Here's a few of the rare exceptions:
Manitou 1. (1991, 92). When they first came out, they weren't called #1's, because they were it, the only alternative to original Rockshox, (ugly dogs that blew up if you looked at them), and they were cool, big grunty aluminium things that looked like they cost $900, which they did, and punters would GO OFF over them, lusting and frotting because there was hardly any cool stuff back then, and Manitous were the business. Technically they lived up to expectation, despite only having a pathetic 40mm of travel, because they were over engineered, and fantastically well made, able to cope with years of abuse, needing nothing other than elastomers and seals replacing. None of the other Manitous (2, 3, 4, Sport, Magnum, or EFC), ever lived up to the promise of the first ones, until the 96 Mach 5 SX finally truly superseded them.
Rockshox Mag 21. ( 1994, 95, 96, 97). While the originals were flexy, seal blowing, oil leaking, pink-decalled lemons, the later ones are low maintenance, water proof, light, reliable, and amazingly high performance. They don't give a plush ride, but for sheer pace as a cross-country race fork, they are bollocks free and hard to beat. Also, they are the most tuneable fork available. Maybe that's why Rockshox keep pumping them out year after year.
Rockshox Judy DH. (1996). Out of all the Judy's these ones are the best. The key is the two dampeners, one rebound, and one compression, combined with 80mm travel. The original cartridges all needed to be replaced, but this is covered under warranty, and compared to the 97 ones, the 96 forks had three piece legs, a lighter crown, and better seals. Still, they only make 97 ones now, which are very similar, and yes, they do warranty the seals, and the one piece legs if you break the brake bridge. The best fork for full suspension rigs up to 3 1/2" travel, and also one of the best all round hard-tail fun and cross-country fork for anyone over around 75kg. Eat SL Judy's for breakfast.
Rockshox Indy XC. (1997). Why would these cheap ($450) forks be in a top five list? Surprisingly enough they work really well- and we haven't had any problems with them yet. Performance for $ they are the best value ever made. Not really for heavy, DH, or hardcore riders, but they do cope OK, and three years ago they would have been the best fork at any price. Everyone who tries them is impressed, even if they wouldn't be seen dead with something that cheap on their "rig". They even do a long travel version, and that works well too.
Manitou FS. (1997). There's a lot of confusion about Manitous this year. Basically, there are six models, and they are a bit too similar, but they are all relatively good. If we were choosing one, it would be the FS, (white, 76mm travel, two way oil damped, oversized bulge legs). The FS stands for full suspension, but 76mm is perfect for hard-tails, and why get 70mm when you can have more? There is a Ti version (red) if you have $ to burn, but the performance is the same. If you want the plushest, smoothest, and stiffest XC fork, this is the one. All the warranty problems that the original Mach 5s had last year have now been rectified, so if they keep these ones on the market for a while, the buying public may catch on to how good they are. A new colour (how about bright blue) and a new name, (FROT), and these forks could be huge!
---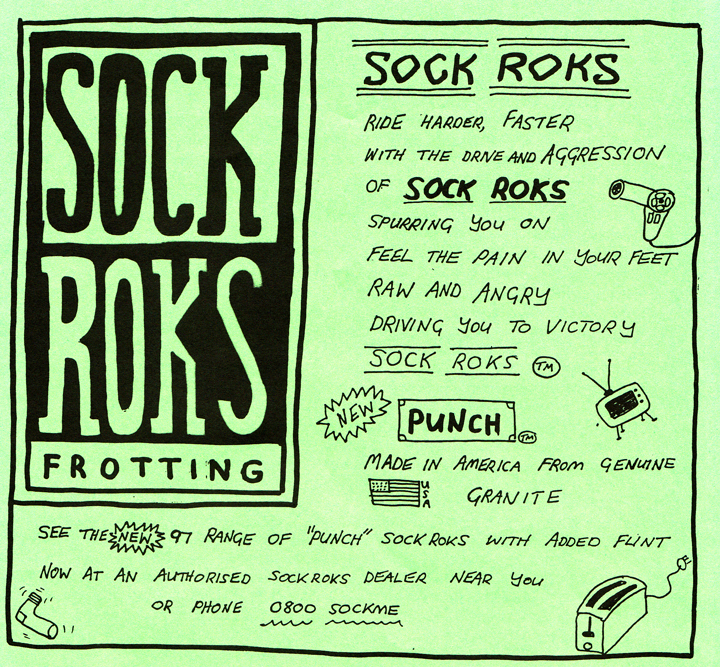 ---
New NZMBA rulings for the 1998 season.
#1 . All riders must purchase and wear while racing, the NZMBA official riding uniform. This must be ordered and paid for six months in advance.($485). In the event of a rider losing or misplacing his or her uniform, they will be required to hire one on the day, at a cost of $100 per item, per day.
#2. To be eligible to enter any race in the national series, a rider must enter, and pay for, all the races in the series, and this entry fee must be paid in full, a minimum of six months in advance. The total amount payable is $2000. ($100 per race for six race series, plus additional $1400 surcharge to cover prize money for officials - see subsequent ruling).
#3. All additional prize money will be allocated to officials, based on the new national officials ranking, decided by best four rulings by each official, with amount of paper work generated to be the deciding factor in the event of a tie.
#4. In order to be eligible to join the NZMBA, a rider must be a member of a NZMBA affiliated club, AND must also be sponsored by a NZMBA affiliated shop, AND must pay any and all affiliation fees to become affiliated to all NZMBA affiliates and their official sponsors and/or immediate families.
#5. All riders must race on the official sponsors product. (JEEP). As the sponsor is a car manufacturer, all riders must ride the official brand of car, (JEEP). As there are no models of Jeep which satisfy UCI requirements, all riders must tow their Jeep with a NZMBA and Jeep affiliated bicycle, and must display Jeep insignia on their forehead.
#6. In order to be eligible to vote at the AGM, members must be a fully paid up member for the past five years, pay a special voting fee, ($1000), and be related by blood to a standing official. The standing officials reserve the right to override any votes by non officials.
#7. From 1/1/ 98 there will be a total ban on non-NZMBA riders from riding anywhere. Funding to be allocated to a new sub-committee for studying the possibility of culling non-NZMBA riders found riding in forests.
#8. To reduce costs, all downhill competitors must supply their own uphill Jeep to tow their downhill Jeep to the top of the hill, and must also supply their own Red-Cross team, with a Jeep ambulance and a Jeep stretcher.
#9. All downhill competitors must pay a levy, ($1000), for a new computer system that will allocate times by random lottery.
#10. To reduce costs, all six races will be run in Auckland, on the same Tuesday morning, with the XC and DH events using the same track, at the same time, and the track will be a rugby field.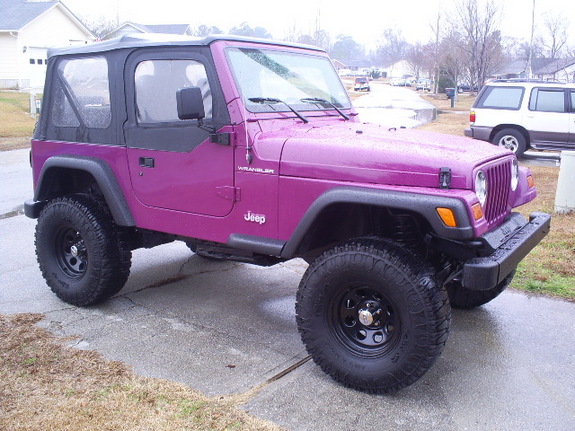 ---
Cinelli Spinachi Instructions.
* Italians really know how to write instructions - check out these dodgy instructions for fitting Cinelli Spinachi clip on bars :
1. Pull grade by grade the three brugles until they meet the blocking couples
2. Choose the position most congenial for you before proceeding with the definitive screwing
3. Permit a phase of relaxation
---
We hadn't, and when we asked an American tourist about it recently, he said "You have to be well hung to get 'sachet rash', man". Sounds marginal, dude...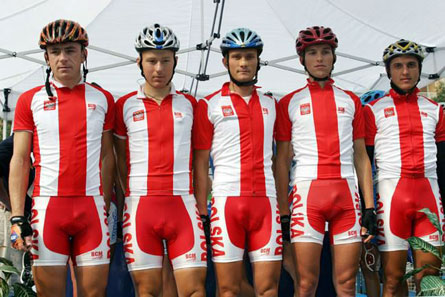 ---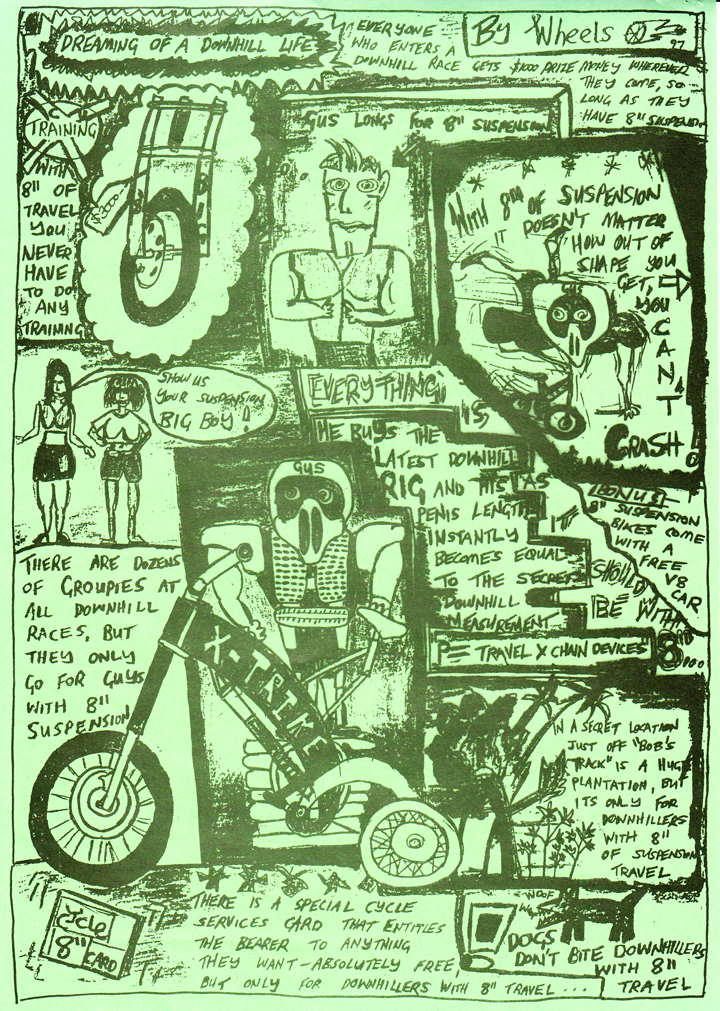 ---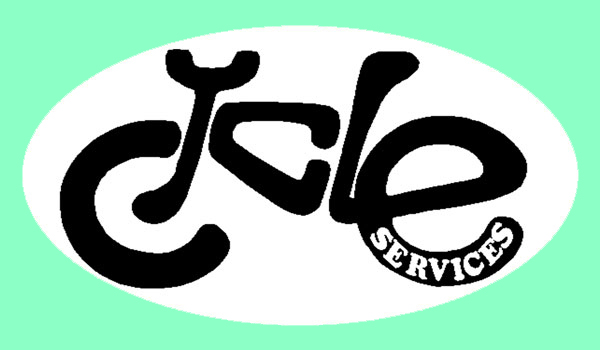 Back to Cycle Services Newsletter Index