Bio-Kult Infantis
Bio-Kult Infantis is an advanced multi-strain formula for infants with Omega 3 and Vitamin D3. 7 strains of live bacteria High in Omega 3 Vitamin D3 (natural source of Vitamin D) to contribute to the normal function of the immune system Preplex (FOS and gum acacia)
Bio-Kult Infantis does not need to be refrigerated and is suitable to be taken by babies, toddlers and young children, alongside antibiotics, when travelling and as part of a healthy diet. The formula comes in easy to use sachets.
Ingredients:
Live bacterial cultures: Lactobacillus casei PXN 37 Lactobacillus rhamnosus PXN 54 Streptococcus thermophilus PXN 66 Lactobacillus acidophilus PXN 35 Bifidobacterium breve PXN 25 Lactobacillus delbrueckii ssp. bulgaricus PXN 39 Bifidobacterium infantis PXN 27 Preplex (fructooligosaccharide (FOS) and gum acacia), live bacteria (see strains above), DHA + EPA Powder (source of Omega 3 fatty acid from fish), Vitamin D3
Each sachet contains: Minimum 1 billion microorganisms per sachet (1 x 109 CFU/g), guaranteed throughout the shelf life. DHA + EPA: >1mg per sachet. Vitamin D3: 2.5mcg per sachet (50% of RDA).
Recommended Daily Allowance Allergen advice:
Bio-Kult Infantis contains fish. Bio-Kult Infantis also contains traces of soya and milk as these are used in the growth media of the strains. Traces of milk are at a level that would not affect lactose intolerance sufferers.
Directions for use:
1/2 – 1 sachet once a day mixed with milk, water or food (start with 1/4 of a sachet for young babies). If still breast feeding some of the powder can be mixed with a little milk or placed directly on the nipple before a feed or given directly into the infant's mouth.
Or as recommended by your doctor or healthcare practitioner. Do not exceed recommended daily intake.
---
BIOKULT INFANTIS is sold in New Zealand by Nature Foods NZ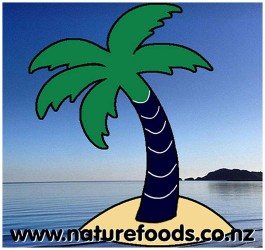 ---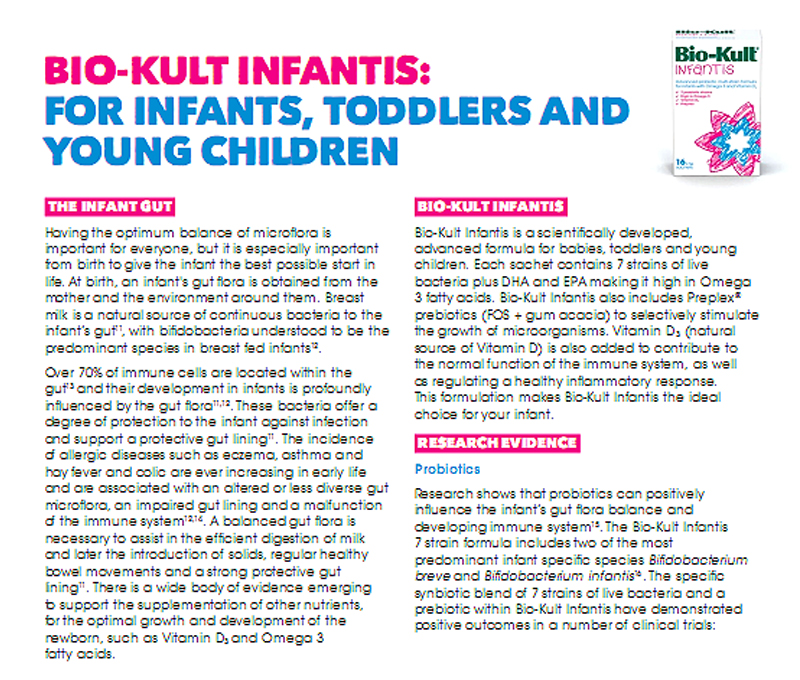 ---
BIOKULT INFANTIS is sold in New Zealand by Nature Foods NZ

---