BIOKULT MIGREA
Designed to target both the Digestive Tract and the Head
14 strains of live bacteria
Vitamin B6  – contributes to the to the normal functioning of the nervous system, to the reduction of tiredness and the regulation of hormonal activity.
Magnesium – contributes to the normal functioning of the nervous system and the reduction of tiredness.
No sugar, artificial colours or flavourings
Gluten free
Made in the UK
Ingredients:
Magnesium citrate
Vitamin B6 (Pyridoxine Hydrochloride)
Live bacteria (see strains below)
Vegetable capsule (hydroxypropyl methylcellulose)
Milk and soya – used in the fermentation process. Content of milk is at a level that would not affect lactose intolerance sufferers)
Live Bacteria:
Bacillus subtilis PXN® 21®
Bifidobacterium bifidum PXN® 23™
Bifidobacterium breve PXN® 25™
Bifidobacterium infantis PXN® 27™
Bifidobacterium longum PXN® 30™
Lactobacillus acidophilus PXN® 35™
Lactobacillus delbrueckii ssp. bulgaricus PXN® 39™
Lactobacillus casei PXN® 37™
Lactobacillus plantarum PXN® 47™
Lactobacillus rhamnosus PXN® 54™
Lactobacillus helveticus PXN® 45™
Lactobacillus salivarius PXN® 57™
Lactococcus lactis ssp. lactis PXN® 63™
Streptococcus thermophilus PXN® 66™
Nutrition information (per 2 capsules)
Magnesium 90mg (24% NRV)
Vitamin B6  8mg (571% NRV)
NRV = Nutrient Reference Value
Minimum 4 billion microorganisms 2×109 CFU/capsule) equivalent to 4.3 billion live microorganisms per gram (4.3 x109CFU/g)
Storage:
Store in a cool dry place – out of direct sunlight.
Total bacteria count viable until the end of shelf life
Directions for use*:
Take 1-2 capsules per day with food.
Children:
Parents should seek guidance from a medical practitioner before giving Bio-Kult Migréa to children.
Pregnancy:
Bio-Kult Migréa is suitable for use during pregnancy, but we would always suggest consulting your doctor or healthcare practitioner before taking any food supplement.
Do not exceed recommended daily intake.
Excess / high doses of magnesium (>400mg/day) may cause mild stomach upset in some sensitive individuals.
Long term intakes (>10mg/day) of vitamin B6 may lead to mild tingling and numbness.
*If you are taking any medications or have any medical conditions, please consult your doctor before taking any nutritional food supplements.
---
Alongside Bio-Kult Migréa why not try the following:
Keep a food diary, recording foods you eat and any symptoms experienced to see if you can identify any patterns or aggravating foods.
Avoid processed foods, sugary foods and refined carbohydrates as these tend to contain food additives and spike blood sugars, which can trigger attacks. Instead increase your intake of colourful fruit and vegetables. Aim for 2 fruit and at least 5 veg a day.
Reduce your alcohol intake and cut out caffeine. Herbal and rooibos tea, dandelion and chicory coffee or turmeric latte are nice caffeine-free alternatives.
Gentle to moderate exercise is thought to reduce head discomfort whereas intense exercise can be a trigger, so opt for restorative yoga, pilates, swimming, jogging or walks.
Implement a bedtime routine to encourage sound sleep. Go to bed at the same time each night and avoid screen use for at least an hour before bed to help naturally regulate melatonin (the sleep hormone) levels.
---
Take a natural approach to tackling head discomfort with the launch of Bio-Kult Migréa, the first scientifically developed, advanced multi-action formulation to target both the digestive tract and the head.
Common, disabling, recurrent, neurovascular head discomfort affects 1 in 7 people globally1, with the majority of sufferers experiencing at least one attack a month, often causing severe impairment and compromising their quality of life, both personally and professionally. Despite this high prevalence, more than 50% of sufferers are not satisfied with their current treatment, choosing to self-medicate using non-prescription drugs2, thus increasing the risk of medication-overuse side-effects3.
Backed by a new published clinical trial4, this latest addition to the renowned Bio-Kult range offers real hope to sufferers looking for a long term and natural solution. Containing 14 strains of live bacteria to support gut health and overall wellbeing, Bio-Kult Migréa also includes magnesium and vitamin B?, both of which contribute to the normal functioning of the nervous system and the reduction of tiredness and fatigue.5 Research suggests that the inclusion of magnesium may also help increase resilience to stress6 which is often a trigger for attacks. The addition of vitamin B? contributes to the normal functioning of the immune system,5 and to the regulation of hormonal activity5 with research suggesting an association between higher B? intakes and protection against inflammation.7
Previous evidence has demonstrated that gut bacteria play a key role in the gut-brain axis and disturbances or imbalances of the delicate gut flora may be associated with neurological discomfort8. The association between neurovascular and gastro intestinal issues could be linked to increased intestinal permeability, which allows leakage of undigested food particles and endotoxins into the bloodstream, triggering inflammation9 and possible attacks. Beneficial strains of gut bacteria play a crucial role in supporting the health of the gut lining, maintaining and improving gut barrier function, thereby modulating immune responses and reducing inflammation10, which research suggests may be of benefit. 
---
BIOKULT Probiotics are sold in New Zealand by Nature Foods NZ

Order your Biokult from Nature Foods here
For any questions email: nature@frot.co.nz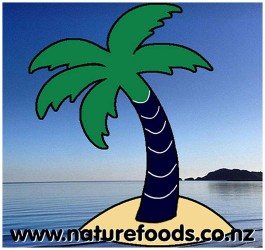 ---