Bio-Kult Pro-Cyan
Lifestyle changes, stress, medicines and disease can sometimes deplete our beneficial gut bacteria, allowingE.coli to become established and cause infections. These infections can damage mucous membranes which line the urinary tract. Biokult ProCyan is a triple action formula scientifically developed with cranberry extract (36mg PACs), two specifically selected probiotic strains and Vitamin A that work with your body to help maintain normal levels of bacteria in the gut in order to help maintain a healthy urinary tract.
Probiotic formula:
Lactobacillus acidophilus PXN 35
Lactobacillus plantarum PXN 47
Ingredients:
Cranberry Extract
(Vaccinium macrocarpon)
Cellulose (bulking agent)
Probiotic Strains (see above)
Vitamin A (retinyl acetate)
160mcg/capsule**
Vegetable Capsule
(Hydroxypropylmethyl Cellulose)
** provides 20% RDA / capsule
Each capsule contains:
Minimum of 18mg cranberry A-type PACs and 500 million probiotic microorganisms (>5 x 108 CFU/capsule), equivalent to 2.7 billion probiotic microorganisms per gram (>2.7 x 109 CFU/gram).
Concentration of 500 million probitoic microorganisms per capsule is guaranteed throughout the shelf life.
Allergen advice:
Pro-Cyan contains traces of soya and traces of milk at a level that would not affect lactose intolerance sufferers.

Each box of ProCyan contains 45 capsules
---
BIOKULT PRO-CYAN is sold in New Zealand by Nature Foods NZ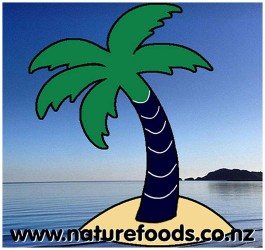 ---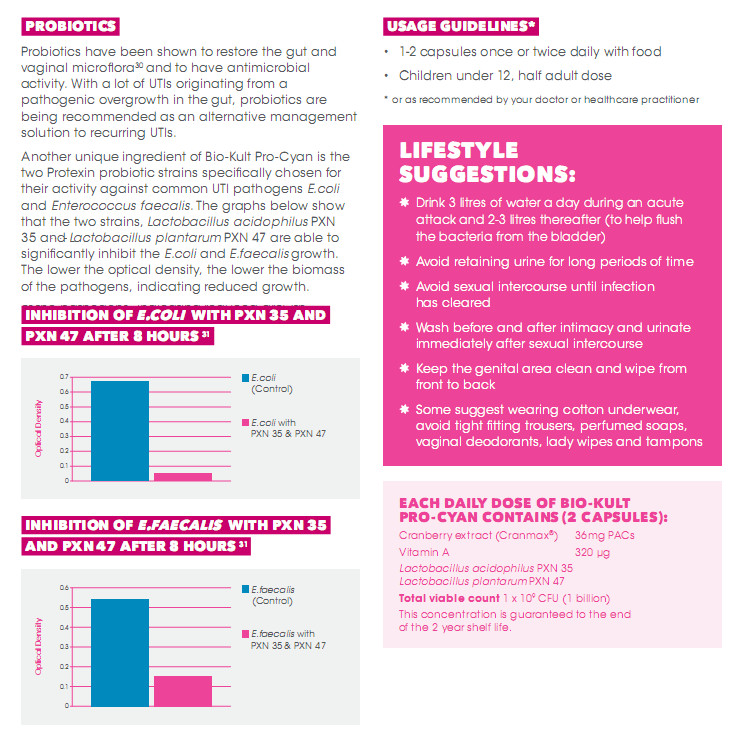 ---

BIOKULT PRO-CYAN is sold in New Zealand by Nature Foods NZ

Order your Biokult Pro-Cyan Here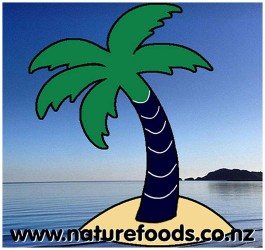 ---