"You're Mentally Ill If You Challenge Climate Change"
Green Gestapo Says You're Mentally Ill If You Challenge Climate Change  But Over 30,000 Scientists Say 'Catastrophic Man-Made Global Warming' Is A Complete Hoax And Science Lie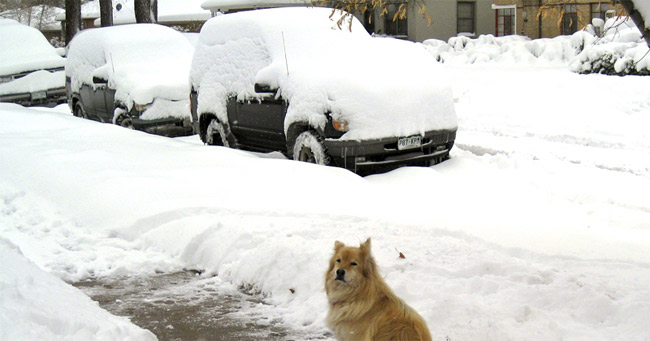 Dr. Roy Spencer of the University of Alabama at Huntsville annoyed the climate-extremist establishment a couple of years ago by describing them as "climate Nazis."

Recently several of these creatures wrote a supposedly "learned" paper in an obscure journal, saying that anyone who, like Roy and me, raises legitimate questions about the magnitude of Man's influence on climate or the disproportionate cost of making largely non-existent global warming go away, must be suffering from a psychiatric disorder.
These climate Nazis said that those who dare to question the Party Line on the weather should be regarded as suffering from "identity-protective cognition" and "conspiracist ideation." I was among those they named.
In Communist Russia, before its defeat at the hands of the triumvirate of liberty – Ronald Reagan, Margaret Thatcher and Pope John Paul II – opponents of the regime whom the dictators had not executed were instead flung into psychiatric institutions, on the ludicrous ground that any opposition to the Party Line constituted culpable insanity.
Lord Christopher Monckton (Author if this article)
The intellectual pygmies who are the inheritors of the dictators, conveniently forgetting the 250 million people whom communist and fascist socialism sent to their deaths in the 20th century, are now whining that we who have exposed their climate scam should be locked away in state psychiatric prisons, there to be "re-educated" to cure us of the wicked notion that science, not politics, is the way to determine the magnitude (if any) and cost (if any) of the climate problem (if any).
Well, I've had enough.
I've written to the editor of the obscure journal, to the president of the editor's university and to the presidents of the universities that provide nests for two of the paper's authors, to warn them that in Europe, to ensure that the arrogant and un-self-critical totalitarianism that killed so many in the last century will kill none in this, we now have hate-speech laws that make the publication of the offending paper falsely accusing us of lunacy an imprisonable criminal offense.
One of the co-authors, one Cook, recently appointed to a third-rank university in the United States, falsely stated in an earlier paper that 97% of climate scientists had said recent global warming was mostly man-made, when his own records – now in the hands of the fraud police – show he knew the true figure was not 97% but 0.5%.
Lest you should think that my comparing these wretches with the totalitarians of old is unjust, I have obtained a picture of Cook dressed up in his favorite uniform, a parody of a Nazi SS uniform. The photograph bears the self-describing caption Reichsführer-SS J. Cook.
I have sent copies of this photograph to the president of Cook's new "university," together with a request that I should be permitted to set straight the crooked record of poisonous and criminal hate-speech that Cook and his ghastly co-authors have published to my detriment.
Watch this space!
Footnote: My recent speech to the London climate conference exposing a huge error at the heart of the climate models – an error without which no one will ever worry about our effect on the climate – is causing major concern among the ranks of the ungodly. It's unusual for a mathematical presentation to gather 10,000 hits in a week, but it's happened. If you haven't seen it yet:
 
Don't miss the speech that makes the climate Nazis squirm.
If you like Classical music, you'll enjoy a recording of the piece I played onstage in the conference hall during the closing-night party. It's Schubert's Sechs Ecossaisen der Ehemaligen, six little Scottish dances played as an oran talaidh or lullaby in the dreamy Highland style. If baby won't sleep, play this resonant recording and all will be well. Enjoy!
Just click to listen: Lord Monckton Plays Schubert
Lord Christopher Monckton is a well-known journalist, public speaker, UKIP activist and "global warming" skeptic who also invented the mathematical puzzle Eternity. You can find him at the Lord Monckton Foundation.
Over 30,000 Scientists Say 'Catastrophic Man-Made Global Warming' Is A Complete Hoax And Science Lie
The highly-politicized climate change debate rages on as we approach the crucial 2016 U.S. presidential election, despite an ever-growing body of evidence revealing the fact that "catastrophic man-made global warming" is nothing more than an elaborate hoax.
And the November election may prove to be a victory for the hoaxers, according to experts who happen to be among those who dare to challenge the spurious climate change narrative.
[Note: David Wilcock, within his vast body of research and writings has pointed out that: "[He] used official NASA sources to prove that the Sun, planets, and satellites [moons, asteroids etc.] in our system are becoming brighter, hotter, and more magnetic at a remarkable speed."]

Related: When Plutocrats Own The Weather & Nobody Is Buying The "Climate Change" Hoax Anymore

One of these experts is Weather Channel founder John Coleman, who is now warning that the election could prove to be a "tipping point" in favor of people like Al Gore, who continues to amass vast fortunes based on the global warming scam.
In a recent interview with Climate Depot, Coleman said:
"Al Gore may emerge from the shadows to declare victory in the 'global warming' debate if Hillary Clinton moves into the White House. Yes, if that happens and the new climate regulations become the law of the land, they will be next to impossible to overturn for four to eight years."

Climate change proponents remain undeterred in their mission, ignoring numerous recent scientific findings indicating that there has been no warming trend at all for nearly two decades.
Related: Meteorologists And Climate Engineering Denial: Perpetuating The Lie For A Paycheck And A Pension + Why The "Chemtrail Conspiracy" Is Real
Al Gore's dire predictions of the melting of polar ice on a massive scale have proved to be completely false. In fact, in 2014 – a year that was touted as being "the hottest ever" in the Earth's history – there were record amounts of ice reported in Antarctica, an increase in Arctic ice, and record snowfalls across the globe.
Debunking the "97 Percent" Lie
On top of those "inconvenient truths," the White House's assertion that 97 percent of scientists agree that global warming is real has been completely debunked. Several independently-researched examinations of the literature used to support the "97 percent" statement found that the conclusions were cherry-picked and misleading.
More objective surveys have revealed that there is a far greater diversity of opinion among scientists than the global warming crowd would like for you to believe.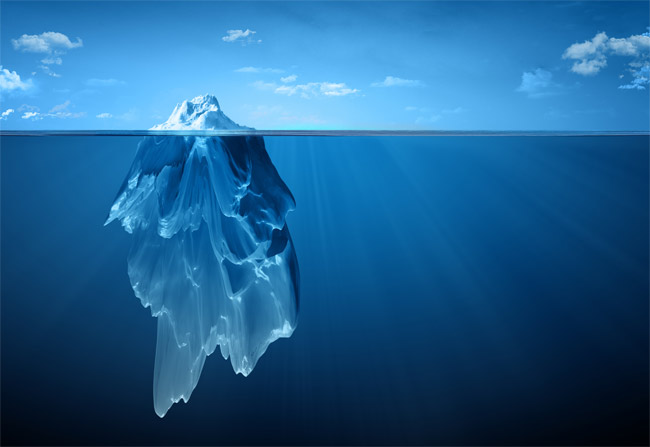 From the National Review:
"A 2008 survey by two German scientists, Dennis Bray and Hans von Storch, found that a significant number of scientists were skeptical of the ability of existing global climate models to accurately predict global temperatures, precipitation, sea-level changes, or extreme weather events even over a decade; they were far more skeptical as the time horizon increased."

Other mainstream news sources besides the National Review have also been courageous enough to speak out against the global warming propaganda – even the Wall Street Journal published an op-ed piece in 2015 challenging the Anthropogenic Global Warming (AGW) pseudoscience being promulgated by global warming proponents.
And, of course, there are the more than 31,000 American scientists (to date) who have signed a petition challenging the climate change narrative and 9,029 of them hold PhDs in their respective fields. But hey, Al Gore and his cronies have also ignored that inconvenient truth, as well.
Related: Hollywood Sci-Fi Filmmakers Tapped To Dramatize Fictional Climate Change To Scare Everybody Into Voting For Climate Totalitarians
Many of those scientists who signed the petition were likely encouraged to speak out in favor of the truth after retired senior NASA atmospheric scientist John L. Casey revealed that solar cycles are largely responsible for warming periods on Earth – not human activity.
Al Gore and Cronies Continue Getting Richer from the Global Warming Hoax
But the global warming crowd continues to push their agenda on the public while lining their pockets in the process. If you're still inclined to believe what Al Gore has to say about global warming, please consider the fact that since he embarked on his crusade, his wealth has grown from $2 million in 2001 to $100 million in 2016 – largely due to investments in fake "green tech" companies and the effective embezzlement of numerous grants and loans.

From: NaturalNews