A NEW RECORD FOR BEING KICKED OFF WEKU
WEKU BANNED ME AFTER ONE POST!
I know I'm an offensive prick, but even for me this is impressive. While Steemit was being screwed over by Hardfuck 20 a few people I follow started talking about a new site called Weku.
They said it was just like Steemit but everyone was more friendly and they handed out tokens for free Lambos like lollies. I wasn't all that keen but they also said all the key Steemit account names were being stolen by evil bastards who were pretending to be important Steemians.
And being a key trendsetter as well as an offensive prick, I could see it was only a matter of time before someone stole my identity and started doing posts as me, so I signed up and secured my @frot Weku account. Then I did a quick test post, but after having a look around, I thought the site was a bunch of crap and never went back.
Until today – It's my end of year computer tidy up and I was testing all my new logins. But Weku have banned me for violation of terms of service.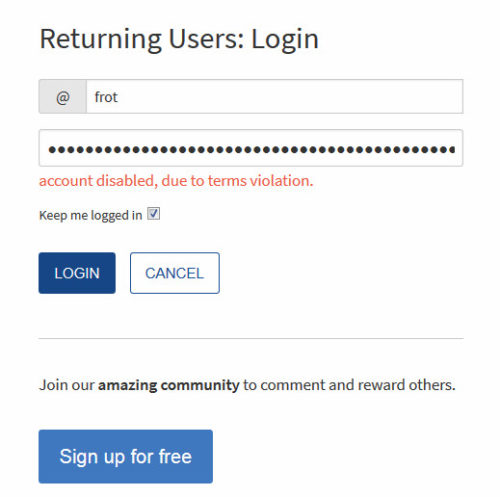 Maybe it's because I only did one very short post, so clearly I'm a slacker. I'd like to say it's because I was posting too much porn, or because I posted a picture of Donald Chimp naked (I did do that once on Steemit and a whale freaked out), but the sorry truth is, all I did was one test post and they could just tell my intentions were evil.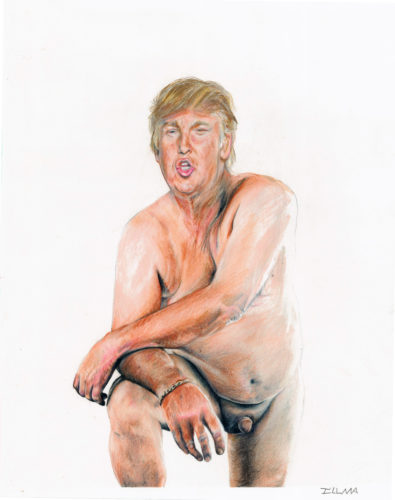 So my Weku career is all over. Fuck it, life is harsh sometimes…