The South Island of New Zealand
The South Island of New Zealand
One of the world's most beautiful places.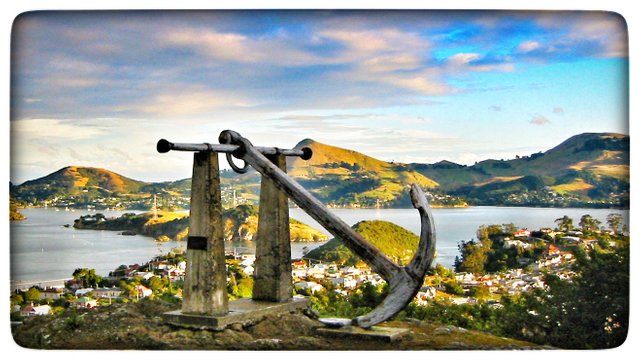 Despite living in Wellington, the nearest city in the world to the South Island, I've only actually been there on ten occasions.
Catching the ferry for the three and a half hour journey across the Cook Strait almost feels like going to another country. But 87 people have swum across the Cook Strait from Wellington to the South Island. The record holder is Casey Glover who swam the Strait in 4 hours 37 minutes in 2008.
http://www.cookstraitswim.org.nz/
http://www.stuff.co.nz/sport/364994/Cook-Strait-swimming-record-smashed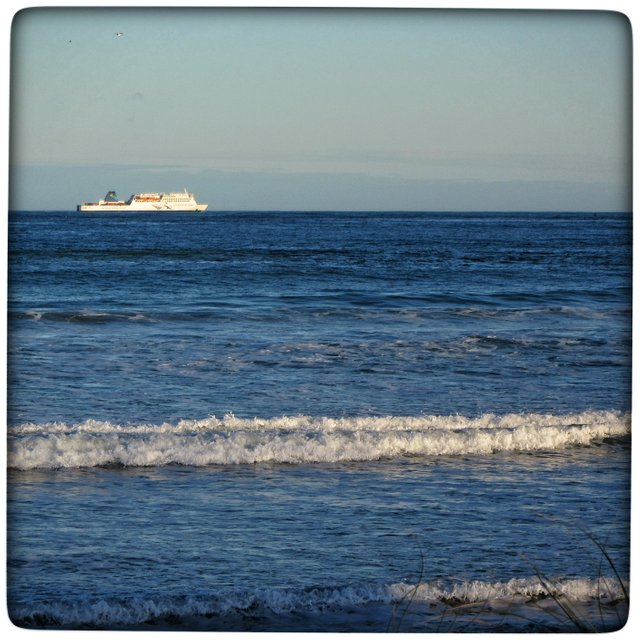 And if we walk down to the beach, from our house here in Wellington, we can see the South Island sitting there on the horizon right in front of us.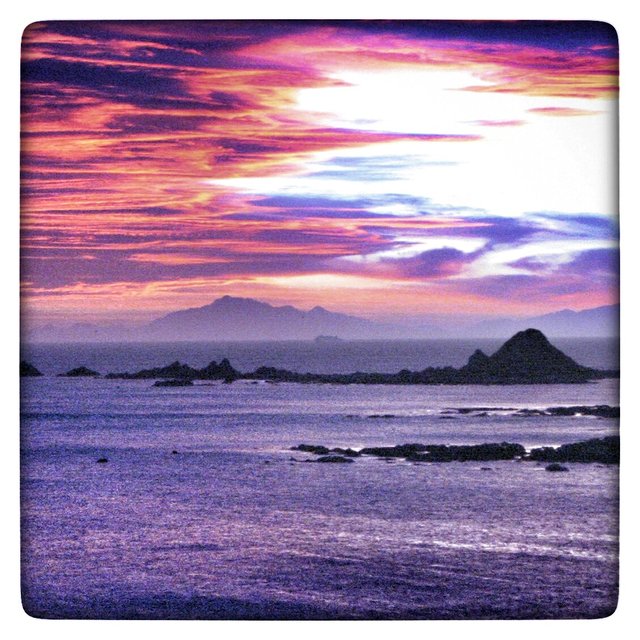 The South Island has so many amazing places to visit, it's hard to know where to start. A lot of visitors seem to start by flying into Christchurch (NZ's third largest city) – it's a very flat city with an English feel, and there are even people taking boat rides in the park.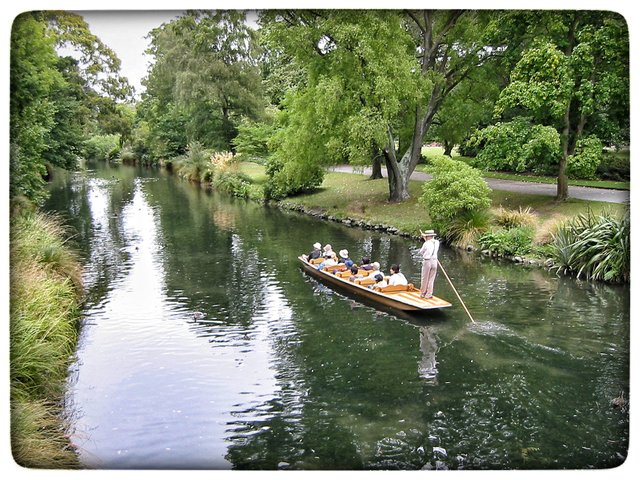 Unfortunately Christchurch was hit hard by two earthquakes in 2011 and many famous landmarks like the Christchurch cathedral were demolished.
https://en.wikipedia.org/wiki/June_2011_Christchurch_earthquake
Here is a photo I took of the cathedral before all the destruction happened: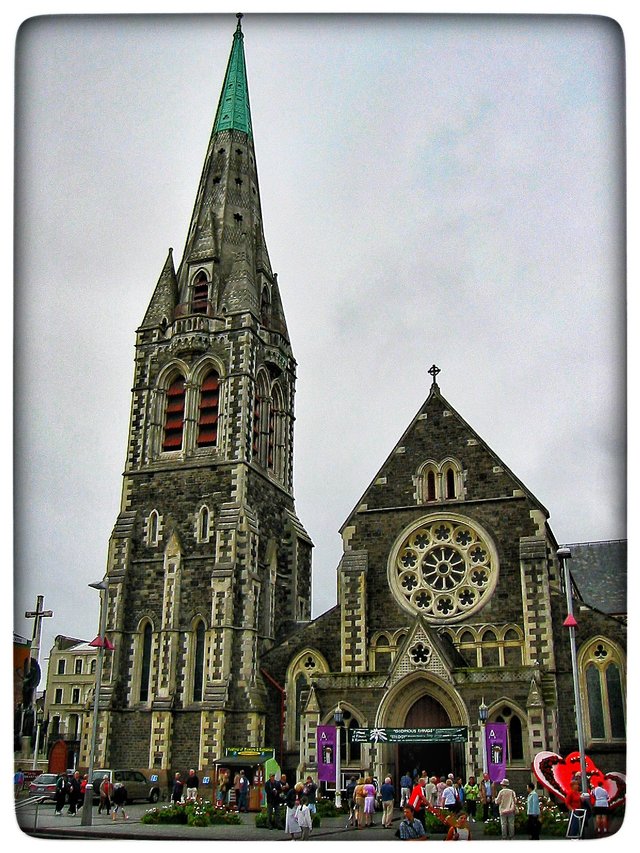 Queenstown is another very popular place to visit – it really is spectacular and has a lot going on.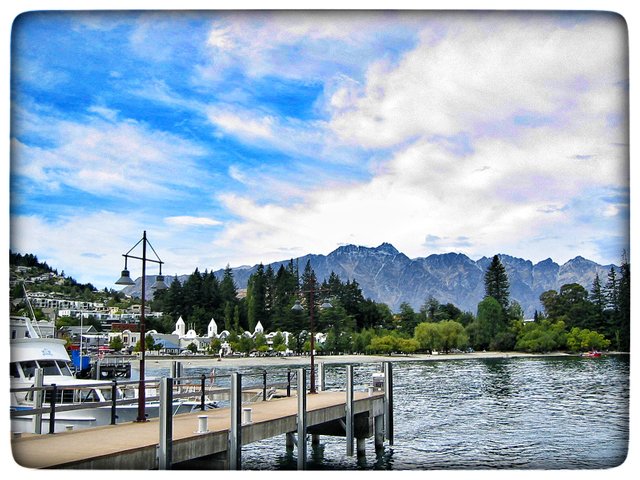 (My favourite photographer on Steemit – @daxon has posted a lot of stunning photos of Queenstown, but check out my pics first because once you see his, my ones just won't cut the mustard)
Mitre Peak is another popular destination – it looks amazing, and you can go on a boat trip and watch real dolphins (rather than Steemit ones) playing in the wake of the boat.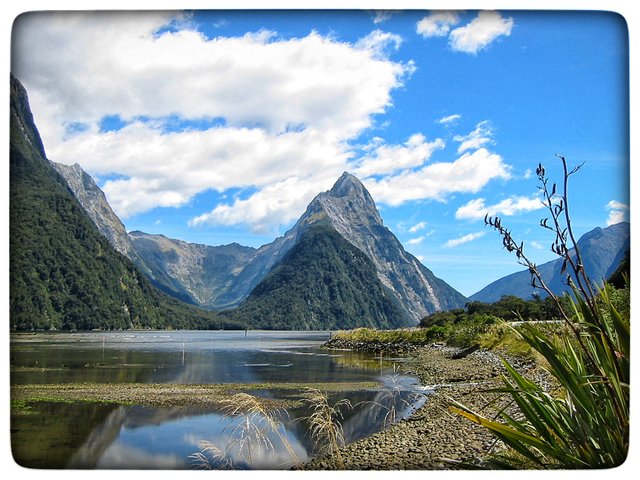 There are also many other less touristy but still great places to see. My favourite South Island city is Dunedin. Like Wellington, it's built around a compact harbour, and like Wellington, it freaks people out because of its weather reputation. (Wellington is said to be windy, and Dunedin cold.)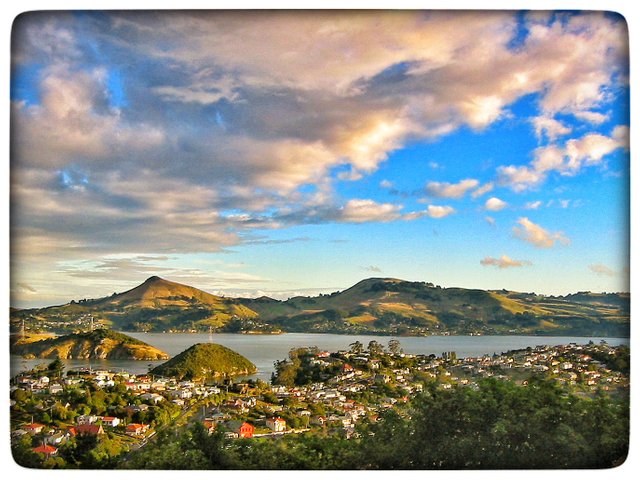 Unlike Wellington, Dunedin has huge areas that are not covered in houses and buildings.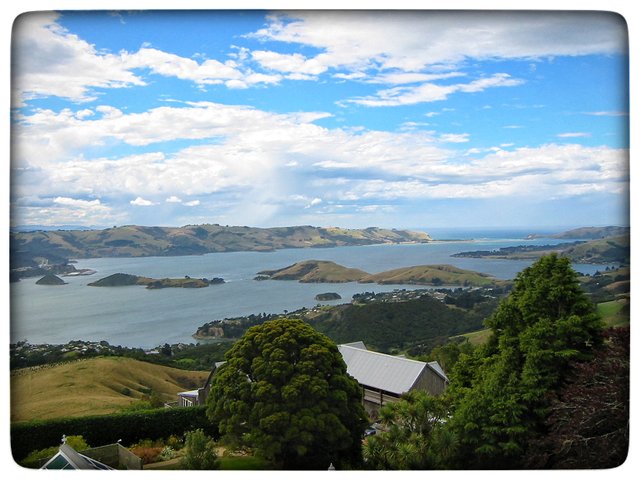 It's New Zealand's most historic city, with a strong Scottish influence.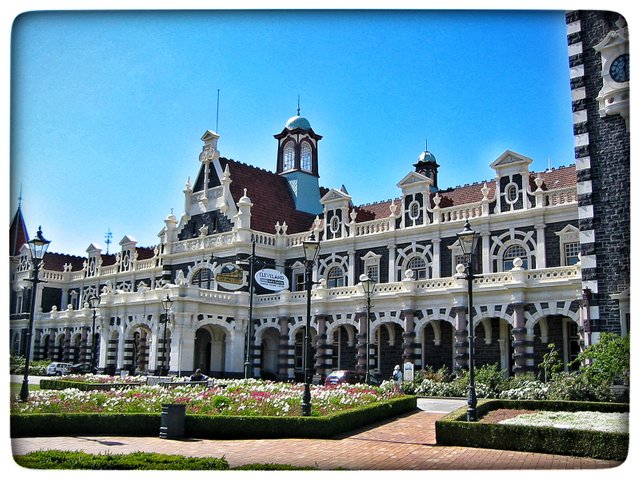 Baldwin Street Dunedin is officially the steepest street in the world
http://www.viralnova.com/steepest-street-in-the-world/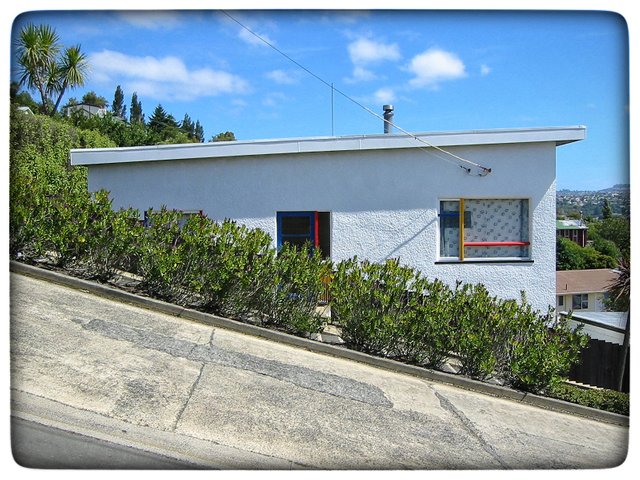 Dunedin even has its own castle.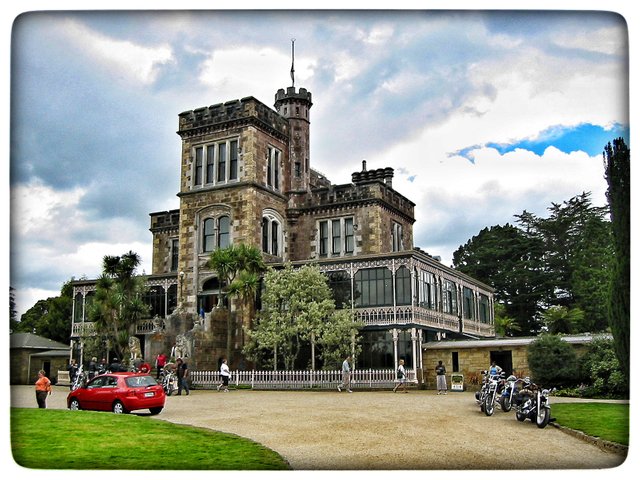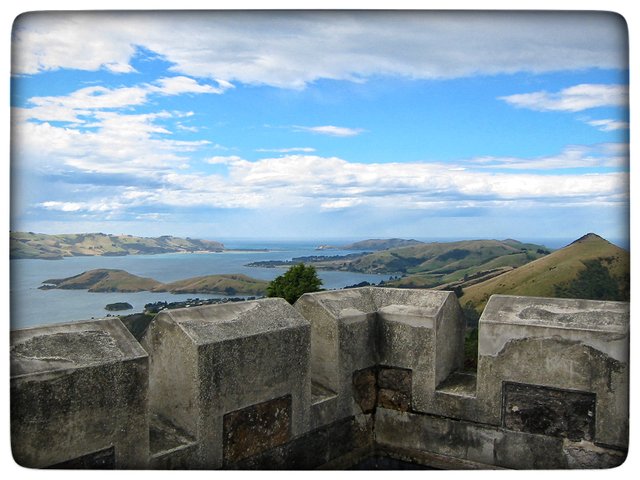 On the West Coast is another amazing place to visit called Punakaiki
It has Pancake Rock formations and Blowholes!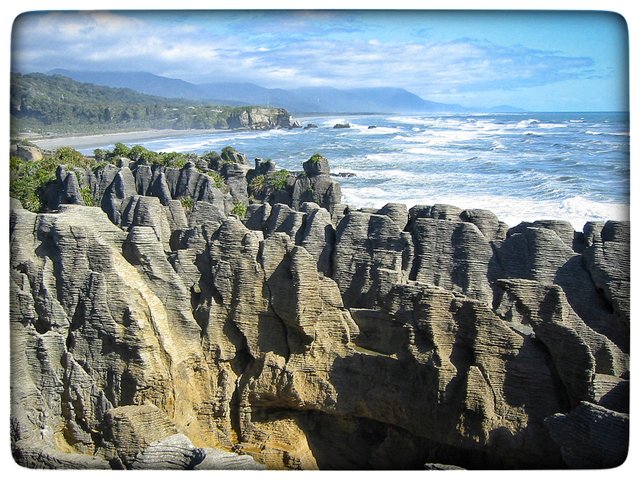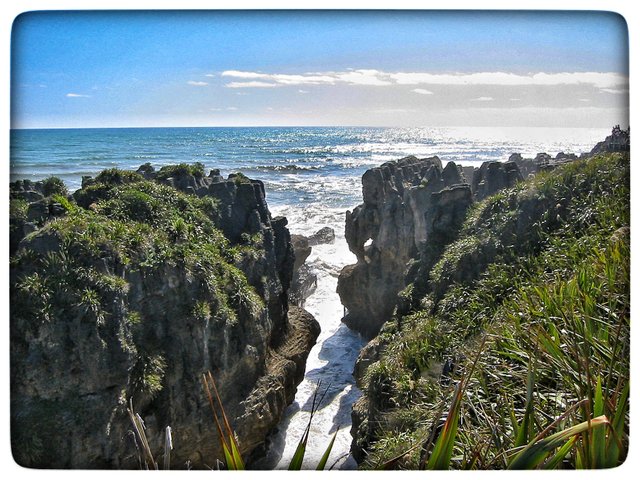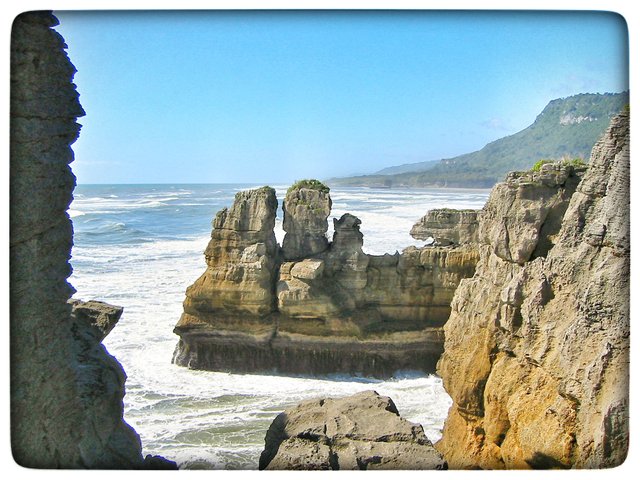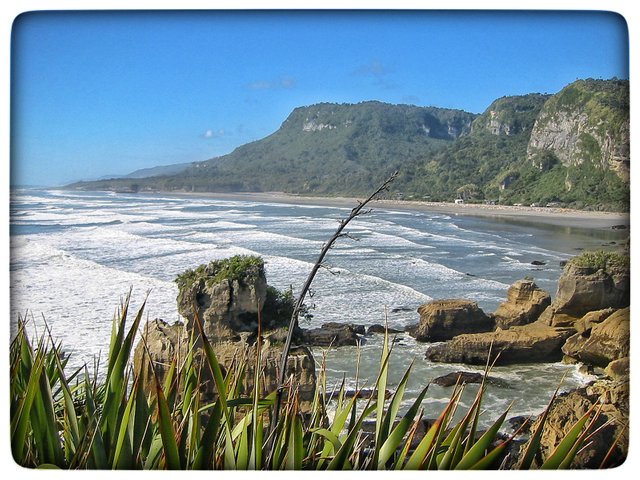 Dunedin and Punakaiki are about as far apart as it's possible to get in the South Island, but something they share is a sense of spectacular isolation. I know a lot of overseas visitors feel that way about the whole of NZ, but to an inhabitant of Wellington who feels like he lives in the big smoke, the South Island feels like the end of the earth.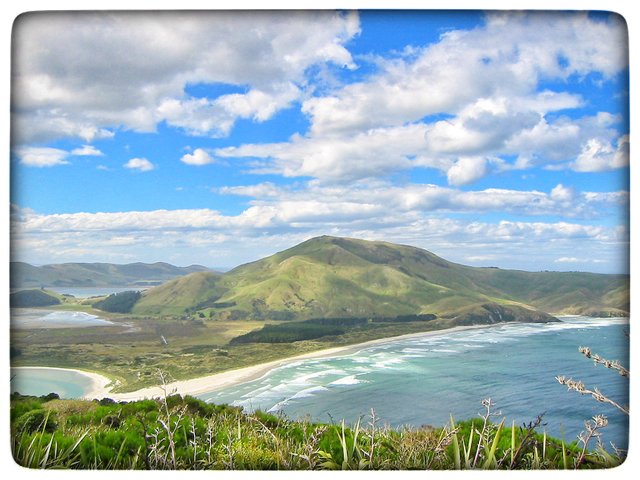 The coast near Dunedin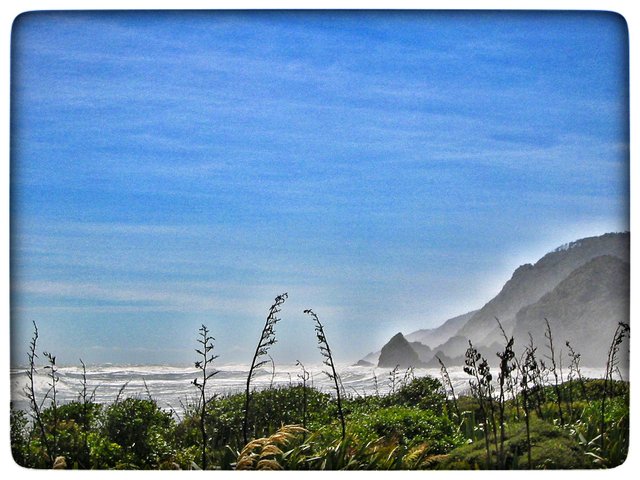 The coast near Punakaiki
The South Island is a lot bigger than it looks on a map, and a full trip all the way round is not something that can be done properly in just a week. It's also has a lot more sights than I can show in one post, so I'll just stick to these highlights for now, and will later cover some of the other amazing views in another post.
---
Here is very cool map of New Zealand by Vlad Gerasimov
from http://vladstudio.deviantart.com/art/New-Zealand-Map-117565087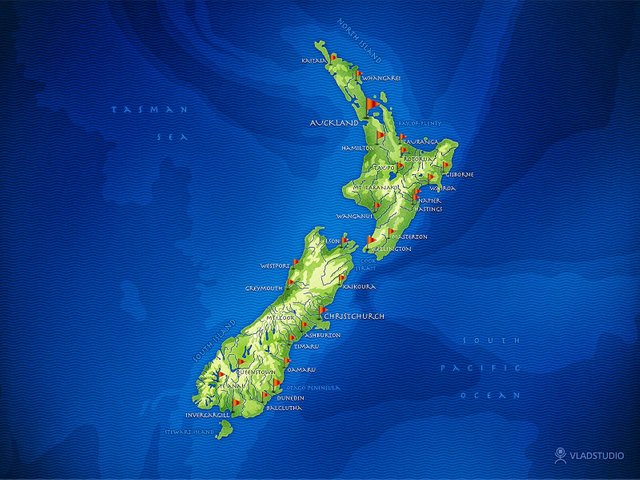 ---
SIFT666 aka Ian Gregson is an intrepid explorer who once fell into the Wellington harbour and thought it was really cold. He later decided against a career in marathon swimming and instead became a crypto-currency investor.
In between swimming with penguins and covering his naked body in Vaseline, he likes to eat sugar free puddings and is currently developing a new website portal to rival Steemit called http://www.frot.co.nz
Apart from the map, these photos were all taken by SIFT666.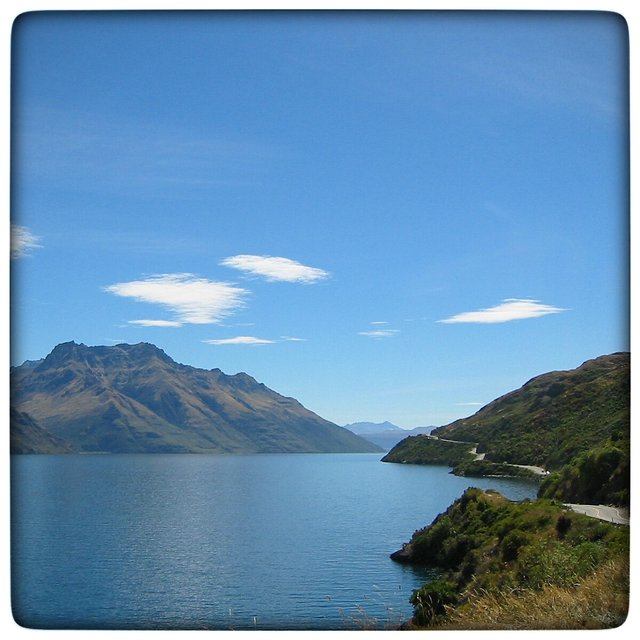 (Lake Wakatipu near Queenstown – https://en.wikipedia.org/wiki/Lake_Wakatipu )
---
This post was originally uploaded to my Steemit account –steemit.com/travel/@sift666/the-south-island-of-new-zealand