Peer Reviewed 'Science' Losing Credibility Due To Fraudulent Research
Peer Reviewed 'Science' Losing Credibility Due To Fraudulent Research
Science today, in all fields, is plagued by corruption. Yet, more often than not, attempts to create awareness about scientific fraud – an issue that few journalists have been willing to address – are met with the response, "Well, is it peer-reviewed?"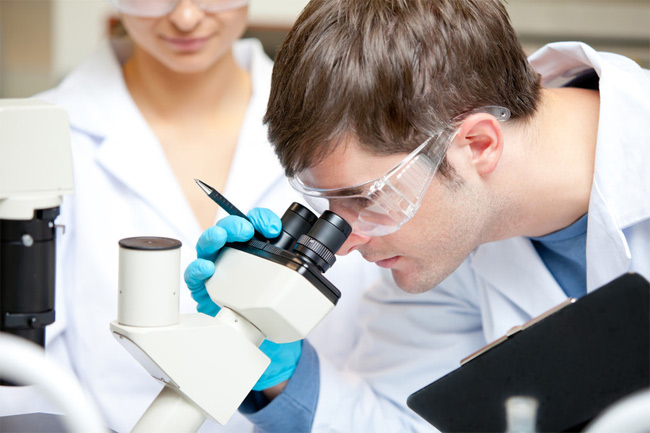 Although good science should always be reviewed, using this label as a form of credibility can be dangerous, causing people to dismiss new information and research instantaneously if it doesn't have  it, particularly when that information counters long-held beliefs ingrained into human consciousness via mass marketing, education, and more.
Related: The Top 10 Most Outrageous Science Hoaxes Of 2016
Unfortunately, it's becoming increasingly apparent that we are being lied to about the products and medicines we use on a daily basis.
Related: Using Hand Sanitizer Causes You To Absorb 10,000% More Emasculation Chemicals That Feminize Men
If you're one who commonly points to the "peer-reviewed" label, then you should know that there are many researchers and insiders who have been creating awareness about the problem with this label for years.
Who Says So? And From What Fields?
Climate Science
Many people have spoken up against the corporatization and politicization of science.
For example, Professor Lennart Bengtsson, a Swedish climatologist and former director of the Max Planck Institute for Meteorology in Hamburg, has voiced his concern that some scientists are, according to an interview given to the Daily Mail, "mixing up their scientific role with that of climate activist."
He claims that there are multiple indicators for how "science is gradually being influenced by political views." (Source)
Professor Joanna D. Haigh, a British physicist, professor of atmospheric physics at Imperial College London, co-director of the Grantham Institute for Climate Change, and former president of the Royal Meteorological Society, has also spoken up about the politicization of climate science. (Source)
Related: Green Gestapo Says You're Mentally Ill If You Challenge Climate Change + Over 30,000 Scientists Say 'Catastrophic Man-Made Global Warming' Is A Complete Hoax And Science Lie
The Australian prime minister's chief business advisor has done the same, and so have other politicians, like Senator James Inhofe, chairman of the U.S. Senate Committee on Environment and Public Works. You can read more about that story here.
Unfortunately, the mainstream vilifies such people, and to great effect.
Below is an excellent snippet of a lecture given by Richard Lindzen, one of the world's top experts in the field and lead author of "Physical Climate Processes and Feedbacks," Chapter 7 of the Intergovernmental Panel on Climate Change's Third Assessment Report on climate change.
He knows that all climate science we receive is IPCC United Nations science. One of the scientists mentioned on the senator's list, in this video, he talks about the politics of climate science and the manipulation of data – something that plagues all fields of science today.
Is Science Progressing?
Featuring Richard S. Lindzen, Distinguished Senior Fellow, Center for the Study of Science, Cato Institute; Emeritus Sloan Professor of Meteorology, Massachusetts Institute of Technology; moderated by Patrick Michaels, Director, Center for the Study of Science, Cato Institute.
For many fields of science, there is little doubt that the period 1830-1965 was a golden age. There is also little doubt that changes in the support structure for science since the late 60's have powerful elements that serve to inhibit major developments.
Related: Many Scientific "Truths" Are, In Fact, False + A Scientist Explains Why "Everything Is Fucked"
Dr. Lindzen will discuss these changes from the personal perspective of a climate scientist, and place them in the historical perspective of other areas of study.
Quantification of the effects of the support structure is complicated. There are a multiplicity of factors involved, including the existence of branches of science that are closely associated with political and social agendas.
Changes in the character of major research centers, including the federalization of major research universities, also plays a major role, independent of the particular area of science. Serious studies of marginal factors such as diminishing returns as funding increases are sorely lacking.
Medical Science / Health Science / Food
In the case of medicine, a lot of information has emerged showing just how much corruption really goes on. The Editors-in-Chiefs of several major medical journals have been quite blunt, with perhaps one of the best examples coming from Dr. Richard Horton, the current Editor-in-Chief of The Lancet, who says;
"The case against science is straightforward: much of the scientific literature, perhaps half, may simply be untrue."
– Source
Dr. Marcia Angell, a physician and longtime Editor-in-Chief of the New England Medical Journal (NEMJ), also considered one of the most prestigious peer-reviewed medical journals in the world, alongside The Lancet, has said that:
"It is simply no longer possible to believe much of the clinical research that is published, or to rely on the judgment of trusted physicians or authoritative medical guidelines. I take no pleasure in this conclusion, which I reached slowly and reluctantly over my two decades as an editor of The New England Journal of Medicine."
– Source
Related: Academic Oligarchy: Majority Of Science Publishing Is Controlled By Just Six Companies
John Ioannidis, an epidemiologist at the Stanford University School of Medicine, published an article titled:
Here is another great quote:
"The medical profession is being bought by the pharmaceutical industry, not only in terms of the practice of medicine, but also in terms of teaching and research. The academic institutions of this country are allowing themselves to be the paid agents of the pharmaceutical industry. I think it's disgraceful."
– Arnold Seymour Relman (1923-2014), Harvard professor of medicine and former Editor-in-Chief of The New England Medical Journal 
– Source
As you can see, this has been a problem for quite some time.
A Couple of Examples:
GMOs
One of the best examples of political influence over scientific publication comes from an episode involving Genetically Modified Maize. Monsanto published a study a few years ago which purported to demonstrate the effects of GMO maize on rats over a 90 day period.
Related: GMO Science Deniers: Monsanto And The USDA
They reported no ill effects on the rodents from this diet. Given the fact that there are no long term studies examining the health risks associated with GMOs, independent researchers then decided to conduct the same study, with one difference:
Their study lasted over a year rather than a mere three months. Researchers found instances of severe liver and kidney damage, as well as hormonal disturbances, alongside the development of large tumours and mortality among the treatment groups.
The study was published in November of 2012, in the Journal of Food and Chemical Toxicology, and then instantly retracted. After hundreds of scientists condemned the retraction, the U.S. did not publish it. The study was then re-published in multiple peer-reviewed scientific journals (in Europe last year [2014]), like Environmental Sciences Europe.
Related: GAME OVER: GMO Science Fraud Shattered By Stunning Investigative Book Worthy Of Nobel Prize – Altered Genes, Twisted Truth
This is why it shouldn't be a surprise that so many countries in Europe have  banned the growing of genetically modified crops. Many also have bans and/or severe restrictions on importing GM products, citing health and environmental concerns.
This fact was also made clear by WikiLeaks documents:
"Resistance to the advent of genetically modified foods has been pronounced across Europe. The continent features some of the strictest regulations governing the use and cultivation of GMO products, and public skepticism about biotech goods is quite high – a fact not lost on American diplomats.
In a lengthy report dating from late 2007 , a cable issued by the State Department outlined its "Biotechnology Outreach Strategy, 'which, among other things, recognized the European Union's 'negative views on biology' and committed as a national priority to limiting them (O7STATE160639).Initial attention paid to the State Department's part in pushing industrial manufactures on its allies obscured the even bigger role it played in assuring a place for genetically modified agricultural products (GMOs) in a region that largely wanted nothing to do with them.
The American campaign promoting biotech products was a worldwide effort. In all, some 1,000 documents from the Cablegate cache address this effort, a significant number of which originate in Europe. U.S. diplomats on the continent gave considerable attention to insuring the interests of American biotech firms in Europe
– Whether through "education" programs, government lobbying, or outright coercion – as well as stripping down European Union regulations designed to act as a bugger against them. Available cables published by WikiLeaks suggest that the United States invests considerable time, effort, and expense in its operations on behalf of the American biotech firms."
Read more about it from: The WikiLeaks Files: The World According To U.S. Empire
In 1996, Steven M. Druker, being a public interest attorney and the Executive Director of the Alliance For Bio-Integrity, initiated a lawsuit in 1998 that forced the U.S. Food and Drug Administration (FDA) to divulge its files on genetically engineered foods.
He's recently published a book on the lawsuit that provides details of his experience. He has also released the documents on his website, showing the significant hazards of genetically engineering foods and the flaws in the FDA's policy.
It's called Altered Genes, Twisted Truth: How the Venture to Genetically Engineer Our Food Has Subverted Science, Corrupted Government, and Systematically Deceived the Public.
Pharmaceutical Drugs
There are a number of examples to choose from here, but antidepressants make the top of the list. Irving Kirsch, a lecturer in medicine at Harvard Medical School, published a study pointing out how:
"Analyses of the published data and the unpublished data that were hidden by drug companies reveals that most (if not all) of the benefits are due to the placebo effect."
– Source
Another study published in the British Medical Journal by researchers at the Nordic Cochrane Center in Copenhagen showed that pharmaceutical companies were not disclosing all information regarding the results of their drug trials.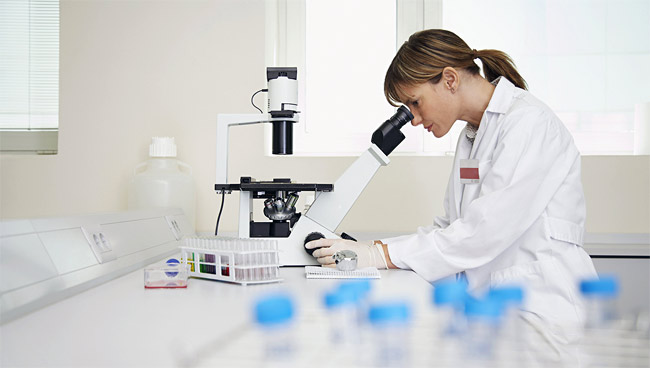 Related: Junk Science Week: Science Is On The Verge Of A Nervous Breakdown
Researchers looked at documents from 70 different double-blind, placebo-controlled trials of selective serotonin reuptake inhibitors (SSRI) and serotonin and norepinephrine reuptake inhibitors (SNRI) and found that the full extent of serious harm in clinical study reports went unreported.
Tamang Sharma, a PhD student at Cochrane and lead author of the study, said:
"We found that a lot of the appendices were often only available upon request to the authorities, and the authorities had never requested them. I'm actually kind of scared about how bad the actual situation would be if we had the complete data."
– Source
Related: The Rise Of Scientific Fundamentalism
Another co-author of the study, Dr. Peter Gotzsche, who co-founded the Cochrane Collaboration (the world's foremost body in assessing medical evidence), found in a separate analysis that 100,000 people in the United States die each year from the side effects of correctly used prescription drugs, noting that:
"It's remarkable that nobody raises an eyebrow when we kill so many of our own citizens with drugs." 
He has published many papers arguing that our use of antidepressants is causing more harm than good, and taking into consideration the recent leaks regarding these drugs, it seems he is correct.
Below is a brief video of him elaborating on this problem –
Dr Peter Gøtzsche Exposes Big Pharma as Organized Crime
Peter C. Gøtzsche, MD is a Danish medical researcher, and leader of the Nordic Cochrane Center at Rigshospitalet in Copenhagen, Denmark. He has written numerous reviews within the Cochrane collaboration.
Dr.Gøtzsche has been critical of screening for breast cancer using mammography, arguing that it cannot be justified; His critique stems from a meta-analysis he did on mammography screening studies and published as is screening for breast cancer with mammography justifiable in The Lancet in 2000. In it he discarded 6 out of 8 studies arguing their randomization was inadequate.
Related: Crisis In Science Research: Over 70% Of Researchers Fail To Reproduce Another Scientist's Experiments
In 2006 a paper by Gøtzsche on mammography screening was electronically published in the European Journal of Cancer ahead of print.
The journal later removed the paper completely from the journal website without any formal retraction. The paper was later published in Danish Medical Bulletin with a short note from the editor, and Gøtzsche and his coauthors commented on the unilateral retraction that the authors were not involved in.
In 2012 his book Mammography Screening: Truth, Lies and Controversy was published. In 2013 his book Deadly Medicines and Organized Crime: How Big Pharma has Corrupted Healthcare was published. www.cochrane.org
Vaccines
Vaccines are getting more attention now than ever before. In fact, Robert F. Kennedy Jr., Chairman of the World Mercury Project (WMP), recently announced a $100,000 challenge aimed at putting an end to the inclusion of mercury, a neurotoxin that is 100 times more poisonous than lead, in vaccines administered in the U.S and globally.
It's offered to anybody, including journalists and scientists, who can provide a study showing that it is safe to inject mercury into babies.
Related: The Cult Of 'Scientism' Explained: How Scientific Claims Behind Cancer, Vaccines, Psychiatric Drugs And GMOs Are Nothing More Than Corporate-Funded Science Fraud

This will be difficult, as hundreds of studies (that were also present at the press conference in print form) show it is absolutely unsafe, and can significantly increase the risk of developing neurodegenerative disorders.
You can read more about this here.
Multiple cases of vaccine fraud have been uncovered, but this is something you might not know given the fact that the mainstream media completely ignores these facts, and vaccines are heavily marketed.
For example, Lucija Tomljenovic, who has a PhD in biochemistry and is a senior postdoctoral fellow in UBC's Faculty of Medicine, as well as a medical investigator, uncovered documents that reveal vaccine manufacturers, pharmaceutical companies, and health authorities have known about multiple dangers associated with vaccines but chose to withhold them from the public. – Source
But perhaps one of the biggest revelations in medical history, also unfortunately ignored by mainstream media, came only a couple of years ago and is still making noise, as it should.
Related: Some Of The Biggest Lies Of Science
Dr. William Thompson, a longtime senior CDC scientist, published some of the most commonly cited pro-vaccine studies, which showed that there was absolutely no link between the MMR vaccine and autism (Thompson, et al. 2007, Price, et al. 2010, Destefano, et al. 2004).
However, Dr. Thompson recently admitted that it was "the lowest point" in his career when he "went along with that paper." He went on to say that he and the other authors "didn't report significant findings" and that he is "completely ashamed" of what he did. He was "complicit and went along with this," and regrets that he has "been a part of the problem." (source)(source)(source)
A  study with revised information and no data omitted was published by Dr. Brian Hooker (a contact of Dr. Thompson) in the peer reviewed journal Translational Neurodegeneration, and it found a 340% increased risk of autism in African American boys receiving the Measles-mumps-rubella (MMR) vaccine. The study has since been retracted, around the same time this controversy arose.
You can read the full study here, although, unsurprisingly, it has since been retracted.
Thompson's attorneys, Robert F. Kennedy Jr. and Bryan Smith of Morgan & Morgan, also released a statement from Dr. Thompson, which mentioned Hooker:
"I have had many discussions with Dr. Brian Hooker over the last 10 months regarding studies  the CDC has carried out regarding vaccines and neurodevelopmental outcomes including autism spectrum disorders. I share his belief that CDC decision-making and analyses should be transparent."
– Source
he had to invoke whistleblower protection and turned extensive agency files over to Congress. He said that, for the past decade, his superiors have pressured him and his fellow scientists to lie and manipulate data to conceal a causal link between vaccines and brain injuries, including autism.
Final Thoughts
As you can see, scientific fraud is a big problem across the board, and this article has only provided a few examples. The problem is not just with GMOs and vaccines – it affects cosmetics, food, cleaning supplies, and so much more. How have so many products, which cause so much harm, been approved by the agencies that are tasked to protect us?
Related: Dangerous Products That We're Unknowingly Using In Our Day-To-Day Life + The Cancer Risk To People Who Drink Chlorinated Water Is 93% Higher Than Those Who Don't
There are so many books on this topic, but they don't get the attention they deserve, since the major mainstream media shareholders are identical to those of the entire health industry. Why would they bash their own products on their own national television networks?
The power of corporate America has taken over almost every aspect of our lives. If you're wondering what we can do about it, well, I believe the first step is awareness. There is still a plethora of information that the general public is completely unaware of, but if we backtrack to a decade ago, information that used to be considered a conspiracy is now simply fact.
Related: The Top 10 Tricks Used By Corporate Junk Science
A great example is the corporate takeover of science, as discussed in this article, but another one could be the Snowden Leaks on mass surveillance, or 9/11. Studies are now being published by physicists and engineers regarding that event.
Awareness makes it harder for the elite to manipulate us. Once we become aware of something, we can stop it. For example, look at Genetically Modified Foods and the pesticides that go with them.
As soon as the masses became aware of their dangers, they began to change their shopping habits. Now, most countries around the world have completely banned these foods.
It's difficult to accept that there are unseen powers, motivated by their own greed and lust for power, that are doing us harm disguised as good. It is only when we become aware of how we are being harmed and change our shopping habits – hurting their bottom line – that they change their tactics.
On the other hand, it's encouraging to know that once we do come together for a common goal, anything can be accomplished, and we actually do have the potential and power to change our world.
Related Articles:


Global Warming HOAX Unravels: Globalist Science Fraud Engineered To Control Humanity, Not Save It + Global
Warming – The Largest Science Scandal In History
Senior Academic Condemns 'Deluded' Supporters Of GM Food As Being 'Anti-Science' And Ignoring Evidence Of Dangers


'Conspiracy Theorists' Vindicated: HAARP Confirmed Weather-Manipulation Tool
Manufacturing Consent In Science: The Diabolical Twist
"Science plays a larger and larger role in running the world. But much of it is misleading science, slanted, cooked, biased, stepped on, false, and invented out of thin air." – The Underground, Jon Rappoport
In the famous 1988 Noam Chomsky and Edward Herman book, Manufacturing Consent, the authors explore how media distort the news and employ propaganda, in order to bring about consent in the population.
Related: Western Food Science Is Broken + We're All Guinea Pigs In A Failed Decades-Long Diet Experiment
This is nothing less than the creation of reality.
From so many directions, official science is shaping our future – that's why it's vital to understand the manipulations involved.
It's one thing to say media collaborate to sell a false picture of reality, a picture which is then bought by the masses.
It's quite another thing to say media collaborate to PRETEND there is ALREADY a consensus of the best professional minds on a given scientific subject – when there ISN'T.
I'll start with a theoretical example. Let's say three researchers at a university examine data based on US space shuttle missions, and they conclude that a small set of new conclusions is true. I'll call this set X.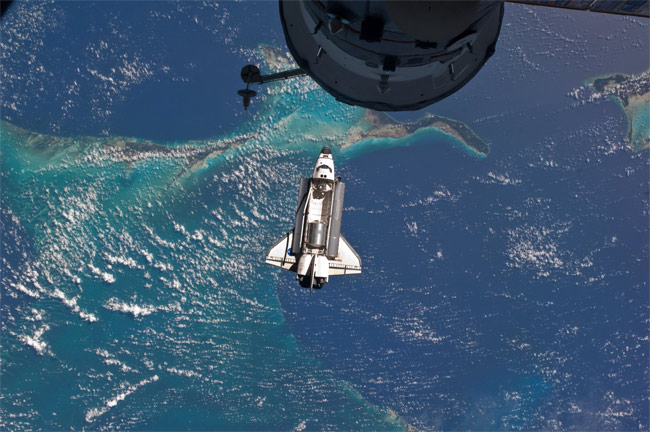 Related: Official Science: The Grand Illusion
The researchers publish an article in a journal, and a healthy debate ensues in professional circles. Is X correct? Are there flaws in the research?
However, a powerful public agency decides that X is dangerous. X could lead to inquiries about contractors, investigations into cost overruns, missing money, and, worst of all, flawed engineering of the shuttles. Therefore, this powerful agency goes on an all-out propaganda campaign, tapping its press sources, culminating in a new study that concludes X is entirely false.
The press basically trumpets: "Experts agree X is false. X was the result of shoddy research. The original researchers made numerous amateur mistakes."
Notice that, in this case, the press isn't simply distorting the news. It's announcing that a superior consensus already / suddenly exists among the best scientific minds.
It's lying about a consensus that doesn't exist among scientists who, up until that moment, were having a healthy debate. The press is presenting the false consensus as if it were real and widespread, when it isn't.
But at this point, all relevant scientists get the message: keep quiet, don't debate for another moment; otherwise grant monies will vanish, demotions will occur, peers will lay on heavy criticism, excommunication from The Club will follow.
So these scientists do keep quiet – and NOW a consensus among them comes into being, by implied threat and coercion.
Related: Scientific American Writer Exposes The Tribal Cultist Arrogance And Dogmatic Lunacy Of Science 'Skeptics'
This is basically what happened in the arena of energy-production via cold fusion. Wikipedia adequately summarizes the superficial situation:
"The most famous cold fusion claims were made by Stanley Pons and Martin Fleischmann in 1989. After a brief period of interest by the wider scientific community, their reports were called into question by nuclear physicists."
Not just called into question; defamed, derided, mocked, slammed over the head with a sledgehammer.
A superior consensus was invented, despite the fact that many scientists were intensely interested in the Pons / Fleishmann findings. Some of these scientists tried, in vain, to point out that failed efforts to reproduce those findings resulted because researchers were altering Pons and Fleishman's methods.
No dice. Cold fusion was labeled a giant error and even a fraud. The official door was closed. THEN a consensus hardened – through coercion and intimidation.
In my research leading up to the publication of my first book, AIDS INC., in 1988, I reviewed the period of the early 1980s, when many researchers were coming at the question of the cause(s) of AIDS from different angles. But then, suddenly, in the spring of 1984, the US government officially announced, at a televised press conference, that a virus called HTLV-III (HIV) was the cause.
Related: Seeding Doubt: How Self-Appointed Guardians Of "Sound Science" Tip The Scales Toward Industry
The science was shoddy, to put it mildly. It was bad science and no science. There was no single published paper that meticulously laid out proof of HIV as the cause of AIDS. But no matter.
Overnight, all the monies that had gone into discovering what caused AIDS were diverted into the question: How does HIV cause AIDS? Any scientist who failed to see the handwriting on the wall was shoved out into the cold.
The press closed ranks. The consensus (though it was manufactured in the blink of an eye) was trumpeted around the world.
The big news headline wasn't just false and distorted. It was false-and-distorted about a consensus that, until a few seconds ago, didn't exist – and only existed now because researchers went silent and accepted dogma and folded up.
Predatory corporations, who spray poisonous pesticides all over the world and cause birth defects, need special protection and cover?
Public health agencies that recommend giving vaccines to pregnant women, and increase the risk of babies born with defects?
Solution: invent, overnight, and broadcast, a consensus that a basically harmless virus is the cause of those tragic birth defects.
I can assure you there are many scientists who don't, for a second, believe the Zika virus is such an agent of destruction. But they have kept their mouths shut, and have chosen to roll with the tide.
Related: Everything Is Rigged: Medicine, Science, Elections, The Media, Money, Education, Search Engines, Social Media… You Are Living In A Fabricated Fairy Tale
However, that tide is turning, in many arenas of science. Journalists and researchers with no allegiance to official bodies have emerged.
A different species of handwriting is being inscribed on the wall. What can the mainstream press do about it?
They can only deploy the crass tactics I've mentioned here. A massive and stunning re-education is taking place among the population. No school is running it. No agency is sponsoring it. It's happening from the ground up.
It turns out that living as a cipher and a unit in the sticky web of fabricated consensus isn't nearly as attractive as it once was.
More and more, major media are using the consensus strategy to invent the news – and people are rejecting it.
Without realizing it, the press is committing professional suicide.
An article that was once headlined, "Three dead horses found in a field," has become, "Scientists agree that the three dead horses were an unconnected coincidence."
And people are laughing the press out of court.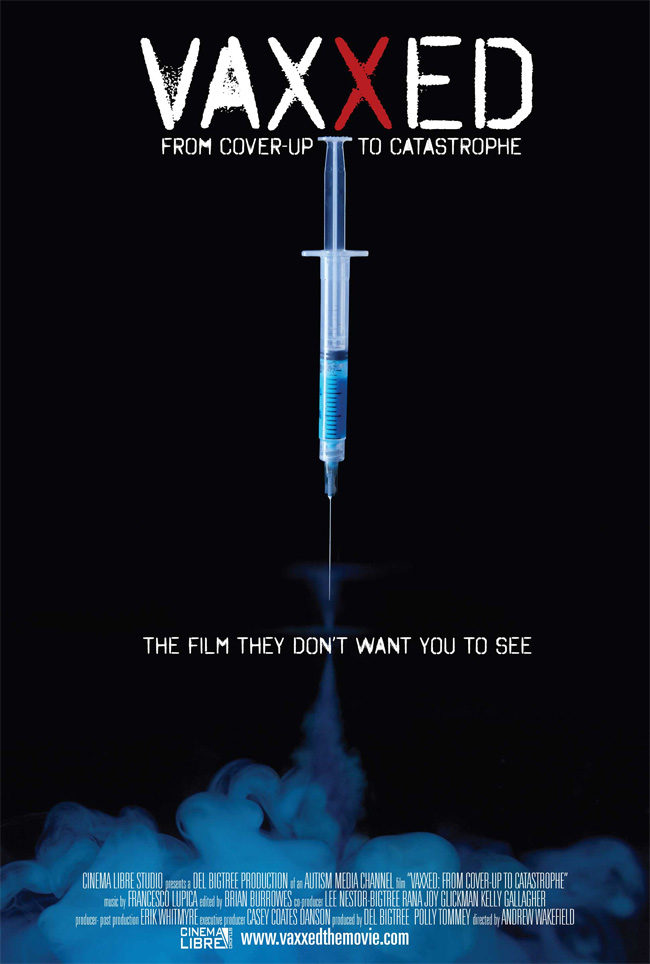 The ongoing scandal surrounding the film, Vaxxed, is a good example.
The press assures the population that pointing out a connection between a vaccine and autism is absurd, because scientific experts agree there is no such connection.
But the film features a long-time researcher at the Centers for Disease Control, who confesses that he and colleagues falsified a 2004 study in order to exonerate such a vaccine, the MMR, which does increase the risk of autism.
One of the film's subjects is false consensus. And the press can do no better than repeat, over and over: the consensus is real and valid.
The CDC researcher and whistleblower, William Thompson, essentially said: I was part of the fake consensus. Don't you get it? I was a card-carrying member of the club that invents fake consensus. And now I'm telling you that.
Bottom line: the media are collapsing into their own swamp. The swamp they manufacture.
For decades, the press, government agencies, the UN, and a whole host of think-tank, foundation, university players, and financiers have been fronting for a consensus which they falsely claim is already established: planned societies.
Related: A Totalitarian Society Has Totalitarian Science
They frame this consensus as technology/science – as if science itself dictates that the future must consist of interlocked organizations which insert citizens into slots. Slots where they live, where they work, where they socialize.
Abstract patterns, imposed on humans.
This has the flavor of science, but on reflection, not the substance. "We can make the top-down organization of society look scientific, as if we're following physical laws. We can sell this as science."
Really? Is a chart detailing how thousands of slaves will transport huge blocks of stone to chosen sites, where monuments will be built, scientific? Of course not.
In the modern world, this fakery is called technocracy. Technocracy may employ methods such as technological surveillance, but the overriding plan for organizing society has nothing to do with science. It has to do with control.
Related: US Deep State In Deep Trouble + A Deeper Understanding Of Technocracy
And when you see it that way, the supposed consensus falls apart. Who wants to live in an assigned slot "for the greater good?" Up close and personal, who wants to give up his freedom?
Review your understanding of Marxism. "From each according to his abilities, to each according to his needs."
It, too, was sold as a scientific analysis of human society. It was imbued with the flavor of science, as if this Marxian principle had been discovered, just as molecules and atoms had been discovered.
And it too was promoted as an already-existing consensus among the wisest and the best and the brightest.
From: CollectiveEvolution / JonRappoport