CONMAN AL GORE SCALPING THE AUSSIES AGAIN
CONMAN AL GORE SCALPING THE AUSSIES AGAIN
Australian Government Pays Al Gore $320k to conduct "Climate Training" as snowfall hits Queensland
Much as I like to mock Aussies, I'm well aware that New Zealand's totally incompetent and treasonous puppet government could easily do something similar…

Aussie taxpayers will fork out more than $320,000 for the "Climate Week" conference, where former US vice president Al Gore will "communicate the urgency of the climate crisis"
"It is not believable that the Queensland government can be so awash with money as to bring this hypocrite Al Gore to Australia for a conference" –  Alan Jones
"When so many important instruments of government are underfunded, when farmers can't feed their cattle in Queensland, and $320,000 goes to waste on this shonk."
Related: Weather Channel founder Tells CNN "Climate Change Is A Hoax" – 31,000 Scientists Agree & Al Gore Confuses Tides With Global Warming Ocean Rise Apocalypse, Claims Fish Are "Swimming In The Streets" Of Miami Due To Climate Change
Jo Nova: Fittingly, The Gore effect strikes again. Snow fell in Queensland. (The last time it fell was 2015.)
Al Gore is in Australia to train 1,000 useful idiots on unscience, neolithic reasoning and witchcraft.
The man with no climate science expertise and huge vested interest is being paid by taxpayers to train people to chant "consensus" and pretend that wind and solar can stop storms and hold back the tide.
These obedient fools help to destroy any conversation about science by reciting anti-science bumperstickers like "the science is settled", "gravity is real" and "tobacco, tobacco, tobacco".
Because, hey, the tobacco industry funded merchants of doubt, and they were wrong, so therefore Ergo Prompter Upchuck, all government scientists are right on Everything, All Of The Time, and you are an idiot denier.
Related: The Ultimate Scam: How Al Gore Became The World's First Carbon Billionaire" By Profiting Off Irrational Climate Fears
Repeat after me: There were no storms in 1703. Droughts didn't exist. It wasn't hotter, colder, deadlier and more extreme for most of human history and 20 times as many people didn't die of cold.
Global Bullies Unite and ask Anna Palaszczuk for money. Suffer the Queensland taxpayer. The Labor Party in Queensland should pay this money back, it's an advertising expense.
Fittingly, The Gore effect strikes again. Snow fell in Queensland. (The last time it fell was 2015.)
Related: Inconvenient Reality: Al Gore's Global Climate Apocalypse Never Took Place – He Now Says It Did But You Just Couldn't Tell + Hero EPA Administrator Speaks Out Against Junk Science – Denies CO2 Is Primary Contributor To 'Global Warming'!
Taxpayers will fork out more than $320,000 for the Climate Week conference, where form US vice president Al Gore will "communicate the urgency of the climate crisis".
Former US Vice President Al Gore will visit Brisbane next year to conduct climate change leadership training for up to a 1000 people from across Australia and the Pacific.
The three-day event at the Brisbane Convention Centre 5 to 7 June 2019 – run by the Climate Reality Project will see business and community leaders trained to be educators and take action with climate solutions, as the world moves to meet its commitments under the Paris Agreement.
The Fatal Flaw in Climate Change 'Science'
Environment and Science Minister Leeanne Enoch said the Palaszczuk Government was a strong supporter for action on climate change and was proud to host the event.
"I spoke with Al Gore when I attended the Global Climate Action Summit in September and encouraged him to bring himself and the Climate Reality Project to Queensland," she said.

"By securing this internationally recognized event for Brisbane, the Palaszczuk Government is putting Queensland at the forefront of important climate change work.

The training will be free of charge and is expected to attract around 5 000 applicants, with between 800 and 1,000 selected to take part."
Further details are available on The Climate Reality Project website.
Related: 2018 Was The Year That Climate Change Scare Stories All Fell Apart: See The List Of Debunked Climate Hoaxes + The "Global Warming" Hoax: 30 Years Of Failed Predictions That Never Happened
New Book: "The Politically Incorrect Guide to Climate Change", By Marc Morano – Available at Amazon & Barnes & Noble
Excerpt: 'Gore would have personally benefited if the carbon cap-and-trade bill he supported had become law. The media never treated his Congressional testimony in support of the climate bills for what it actually was – a former vice president supporting legislation that would make him richer.'
'Al Gore Is by Far the Most Lavishly Funded Fossil Fuel Player in the Global Warming Debate Today.'
Warren Buffett's vice chairman Charlie Munger told a small meeting of investors in 2017 that Gore is 'not very smart' and 'an idiot' but he was still able to amass a personal fortune in the investment world.
'Al Gore has hundreds of millions [of] dollars in your profession. And he's an idiot. It's an interesting story.' Munger added, 'he's not very smart. He smoked a lot of pot as he [coasted] through Harvard with a gentleman's C.'
Related Articles:
How are the global warming alarmists going to explain this one? Major Greenland glacier is GROWING not
shrinking
World of Hot Water ~ Intro to the History of Weaponized Weather
The Finns Party Campaigned Against Climate Action. It Came in 2nd
Global Warming: Los Angeles Has Coldest February in 60 Years
Apple bans Natural News for publishing true climate science stories that Apple claims are "rejected by the
scientific community"
Climate change scare stories reach the point of psychological Terrorism… while scientists blame the fear on the "climate crisis"
Geoengineering releases high concentrations of Toxic aluminum into the air, causing an increase in neurodegenerative diseases
#CirrusCloudsMatter: The Shady Truth About Chemtrails
Book details Al Gore's quest to become world's first 'carbon billionaire' – 'Lavishly' profited off climate lobbying
'Fat, healthy polar bears' prompt Gore to abandon their use as a 'global warming' icon – New Book Excerpt
Politico gushes: Al Gore, missionary man: 'He found his calling as a climate preacher'
Gore travels to Dubai, warns: 'Global warming' triggering 'flying rivers, rain bombs'
The Rockefeller Way: The Family's Covert 'Climate Change' Plan
"Beginning in the 1980s, the Rockefeller Brothers Fund became leading advocates of the global warming agenda. In their Sustainable Development Program Review, the Rockefeller Brothers Fund boasts of being one of the first major global warming activists, citing its strong advocacy for both the 1988 formation of the U.N. Intergovernmental Panel on Climate Change (IPCC) and the 1992 establishment of the U.N. Framework Convention on Climate Change." (excerpt from Report)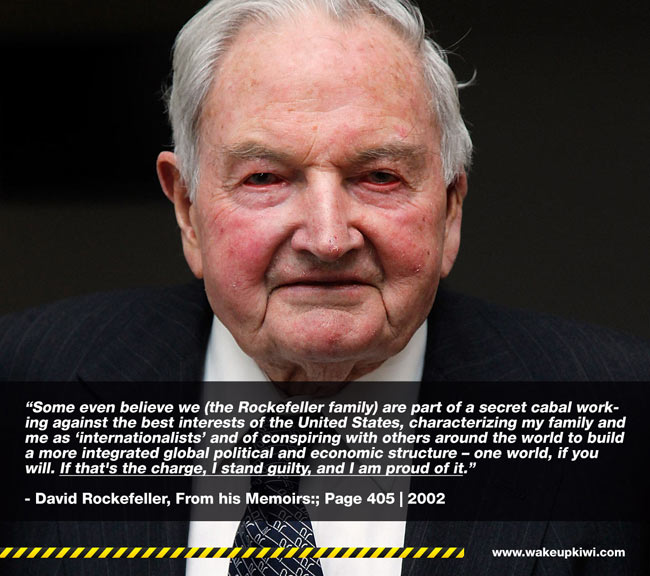 The following text is the Executive Summary of  a full length report by The Energy & Environmental Legal Institute published in 2016.
Related: Ten Years On: Al Gore's 'Inconvenient Truth' Propaganda Film Turns Out To Be Total Bunk – How Is His Profit From Carbon Taxes Not Criminal Fraud?
This informative report is brought to the attention of Global Research readers. The CRG does not necessarily endorse the title nor the contents of this report.
What is important, however, is to acknowledge the role of the Rockefeller family – which historically was the architect of "Big Oil"– in supporting the Climate Change debate as well as the funding of scientists, environmentalists and NGOs involved in grassroots activism against "Big Oil" and the fossil fuel industry.
Debate on the world's climate is of crucial importance. But who controls that debate?
There is an obvious contradictory relationship: Whereas "Big Oil" is the target of Global Warming activism, "Big Oil" through the Rockefeller Family and Rockefeller Brothers Trusts generously finance the Worldwide climate protest movement. Ask yourself Why?
Michel Chossudovsky, Global Research, May 2019:
"The Rockefellers are arguably the wealthiest and most powerful family in the history of the United States. For more than 100 years, they have shaped and directed America's economic, financial, political, and public policy while simultaneously amassing one of the largest family empires in the modern era."
Most Americans hold the billionaire philanthropists in high esteem, associating the Rockefeller name with "oil" and "capitalism."
In reality, the Rockefellers are intent on controlling nearly every major institution in America, using philanthropy as a means of increasing their influence on the world stage under the guise of advancing various social causes.
Their avid opposition to the very fossil fuel industry that made John D. Rockefeller America's first billionaire shows that the Rockefellers are not political ideologues.
Instead, they are mere opportunists who support political agendas convenient to enhancing their leverage in the global arena.
Related: When The Rockefeller Trilateral Commission Exposed Its Own Secret
Through the Rockefellers' web of family foundations, universities, and institutions, as well as huge grants to other charities, they have gained unprecedented influence in healthcare, pharmaceuticals, agriculture, energy, and the environment.
Their highly complex integration of hedge funds, interlocking boards positions, and non-profit organizations has steered public policy on these issues and provided them with foreknowledge of emerging markets and access to the developing worlds' natural resources.
Since the beginning of their philanthropic endeavors, the Rockefellers have used social causes to amass influence in policy areas of their choosing.

Since the 1980s, their cause of choice has been the climate change agenda (originally called global warming).
Related: Top New Zealand Scientist Describes "Global Warming" As Pseudo-Science
Their crusade to collapse the fossil fuel industry in favor of renewable energy in well-documented, from their involvement in major global climate treaties and organizations – the U.N. Intergovernmental Panel on Climate Change in 1992 to the 1997 Kyoto Protocol – to spending hundreds of millions to advance the renewable energy industry.
Through their Sustainable Development Program, the Rockefellers continue to promote their self-serving "clean energy" policies throughout both the federal government and general public.
As the most prolific benefactors of the climate activist movement, the Rockefellers' impact on the energy industry sees no bounds, as the family's objectives permeate throughout federal and state energy policy, as well as international social engineering globalist compacts such as Agenda 21.
Related: Six Issues That Are Agenda 21 & Agenda 21 In One Easy Lesson
With the immeasurable influence that accompanies mass wealth and power, the Rockefeller empire has proven an effective puppeteer of advancing its main objective: the destruction of the fossil fuel industry to increase its clout over the energy sector.
On November 5, 2015, New York Attorney General Eric Schneiderman (image on the right) launched an unprecedented investigation into ExxonMobil to determine if the company had defrauded investors by not disclosing the risks that climate change could have on its business.
This occurred only weeks after the Columbia Journalism School's (CJS) Energy and Environment Reporting Fellowship accused Exxon of misleading the public through its Los Angeles Times article, "How Exxon went from leader to skeptic on climate change."
Despite the raging debate over the impact of man-made climate change, left-leaning politicians, lobbyists, and most significantly, billionaires, have declared it settled science, using the issue as a means of gaining control over the energy arena.
Related: Satellite Data: No Real Increase In Global Warming For The Last 23 Years + University Of Alabama Scientists: 'No Evidence' Climate Change Causes Extreme Cold
Research shows that Eric Schneiderman's legal investigation, as well as Columbia Journalism's negative portrayal of ExxonMobil were neither objective nor independent.
In fact, substantial evidence leads to the premise that both Columbia Journalism School's accusations against ExxonMobil and Eric Schneiderman's legal investigation into the oil giant were not only financed, but orchestrated by the Rockefeller family.
Notably, the Rockefellers bankrolled the Columbia Journalism School's Energy and Environmental Reporting Fellowship Project's demonization of the oil company. However, both Schneiderman's investigation and Columbia Journalism School's publications were years in the making.
The Rockefeller Family Fund hosted and led two closed door meetings with prominent climate activists – one in 2012 and one in January 2016. Uncovered emails show that the main issue at both gatherings was how to best take down the fossil fuel industry.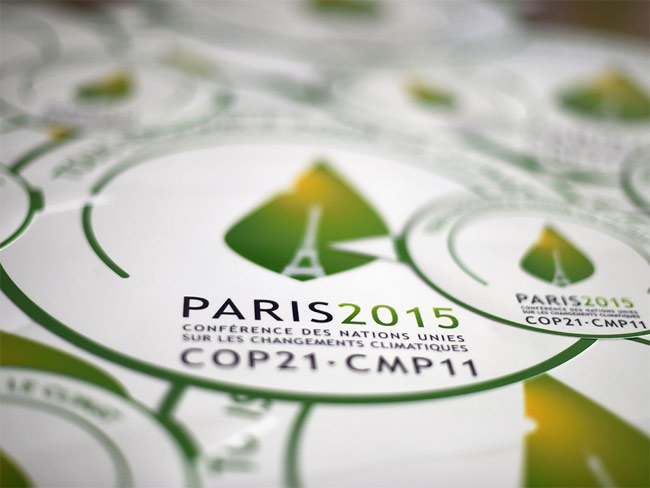 Related: The UN Admits That The Paris Climate Deal Was A Fraud + UNESCO Booted Out Of The United States
Aside from key leaders of the Rockefellers' many foundations, both summits included the major players in the climate movement such as: Matt Pawa (attorney at the Center for International Environmental Law), Sharon Eubanks (director of the Department of Justice's tobacco litigation effort in the 1990's and known anti Exxon activist), representatives of Greenpeace, and Carroll Moffit of the Climate Accountability Institute.
During both summits, Eric Schneiderman was considered the possible catalyst to spearhead the legal investigation, while ExxonMobil was repeatedly mentioned as the possible target.
Schneiderman's fervent outspokenness against "climate deniers," and public call to enact policies conducive to increasing renewable energy use made him a perfect and willing candidate.
When announcing his crusade against Exxon, Schneiderman cited studies from the Rockefeller funded outlets Inside Climate News and Columbia Journalism School's Exxon reports.
Revealingly, numerous members of the Rockefeller family had long urged Schneiderman to investigate the oil company.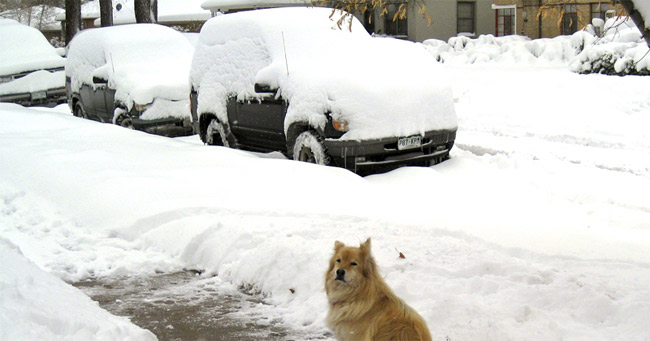 Related: Green Gestapo Says You're Mentally Ill If You Challenge Climate Change + Over 30,000 Scientists Say 'Catastrophic Man-Made Global Warming' Is A Complete Hoax And Science Lie
However, as evidenced in the Rockefeller-hosted La Jolla 2012 meeting report, the family and climate activists needed a well-known, respected, and objectively perceived media outlet to push the public narrative. Although not disclosed in the summit's documentation, it appears they found one in the Columbia Journalism School.
While arguably the most prestigious journalism school in the country, the Columbia Journalism School is not only a beneficiary of millions in Rockefeller donations, it is composed, almost entirely, of professors closely affiliated with the green movement.
In 2013, a year after the plan was crafted, climate alarmist and author of a well-known book condemning ExxonMobil, Steve Coll, was appointed Dean of the Columbia Journalism School.
Not surprisingly, Coll spearheaded the school's Energy and Environmental Reporting Fellowship's project that smeared Exxon.
Coll is closely tied to the Rockefellers, as he previously chaired the climate change proponent New America Foundation, which received significant funding from the family.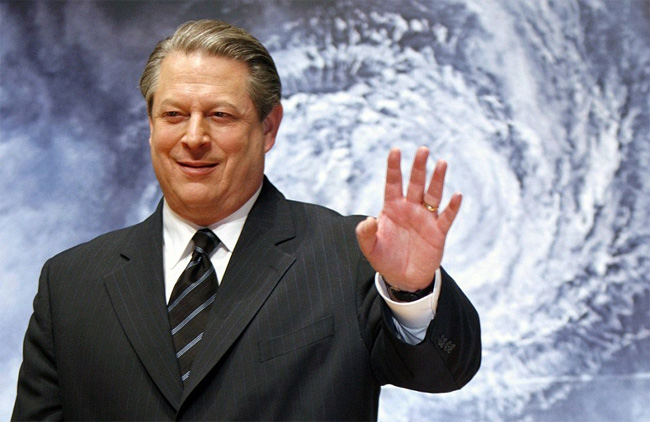 Related: Al Gore Sued By 30,000 Scientists For Global Warming Fraud
These revelations suggest that the Rockefellers used their influence over both the Columbia Journalism School and Steve Coll to put Coll in place as Dean, providing him the platform to do what he had done voluntarily and enthusiastically once before: publically and thoroughly castigate ExxonMobil.
Along with Coll, as a bastion of climate activists, the Columbia Journalism School was likely an eager participant in the plot to smear Exxon.
At least seven CJS professors are directly connected to green activist billionaire George Soros, receiving either awards or significant amounts of money from the socialist philanthropist.
Moreover, several CJS alumni board members are prominent climate change advocates, including Scott Dodd, and Thomas Watkins.
This report proposes that the assault on ExxonMobil was neither the idea of Eric Schneiderman, nor the Columbia Journalism School.

Instead, the Rockefellers, with the help of other billionaires and prominent climate activists, carefully orchestrated both the legal and media investigations into ExxonMobil in an effort to achieve their goal of collapsing the fossil fuel industry to gain control over the energy sector.
Related Articles:
NASA declares carbon dioxide is Greening the Earth… reveals how Green New Death is a Death cult that would collapse global ecology
Highest CO2 levels recorded in 3 million years still don't budge global temperatures… official climate
change narrative collapses in the face of real science
Climate prediction models are all rigged to produce false "proof" of human-caused climate change
The Rice Video – Carbon Dioxide in perspective by The Galileo Movement
How can conservatives realize that climate change is a total hoax, but still be Conned by the vaccine hoax
which is run the exact same way?
From: ClimateDepot / GlobalResearch