MY TAKE ON CAMERAS
Some of the photos on this blog were taken with my old 2002 Canon Ixus 330 1.9 megapixel camera. It fitted in my pocket and was built like a small metal brick. I just wanted to mention that, because too much talk of overkill camera gear gives me the droop.
Something that seems to be seldom discussed online is that most images on web pages are only 300 – 500px wide. Or that most photos are viewed on Facebook, and the maximum size on Facebook is 720px wide. But most people don't even click on the images on their FB timeline, they just view the thumbnail – which is only 470px wide. So the vast majority of photos are viewed online at 470 px wide, and in that size, just about any resolution would do the job.
On this site the thumbnails are mostly copies at 500px wide, but if you would like a really big copy of anything just ask me nice and send some nekid pichers ov yerself in exchange.
After five years and over 10 000 photos taken with the Ixus 330, I did eventually get around to getting something more bling – a Canon Ixus 960 Titanium, which I used to take thousands more photos for another five years.
It eventually met an unfortunate and wet demise, so I bought an Ixus 500HS in a styling blue colour. Smaller, with better specs in theory, it was an OK camera for a surprisingly cheap price, but the image quality wasn't as good as with the Ixus 960, and I didn't stick with it for long.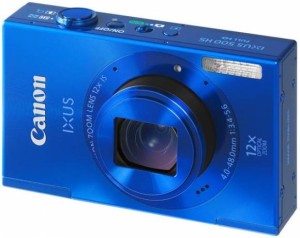 Still having a soft spot for the 960 Titanium (A classic IMHO), I bought a replacement one in mint condition on Trade Me for a bargain $100, including a waterproof case. (The original retail on this combination would have been around $1200, but cameras are not appreciating investments)
In 2015 I upgraded to a Canon SX600, which was a dirt cheap NZ$200 on sale. And it was a kick arse camera. It fitted in my pocket, even with an 18x zoom, and with 16 megapixels and a 3 inch hi-res screens it seemed pretty awesome for a pocket camera. At that point it was both the cheapest and the best camera I'd ever owned. In fact I even bought a second one on sale, because I couldn't help myself.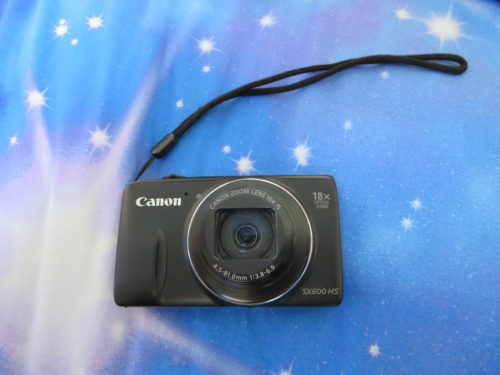 In 2018 I upgraded to a Canon SX720 with an awesome 40x zoom lens, and 20 megapixels. This is the best camera I've ever used and it blows me away how far these little cameras have developed.


My take on cameras is that for what I want to use my photos for – mainly websites and art filter edits, what matters most is always having one in my pocket ready for action, and to be able to use it rapidly without having to look at it.
Taking shit loads of photos also helps me to get some I like. Each picture is raw material for the almost unlimited enhancements available in my favourite programs: Photoshop, Snapseed, Go Art, and Deep Art Effects.
Although over the years I've downloaded copies of all sorts of programs and tried them out, my favourites remain Photoshop CS6 from 2012, the brilliant US$6 Android apps GoArt and Deep Art Effects, and the totally free Android app Snapseed.
Most of the other artwork on this site is my doing as well, and includes paintings, drawings, and photoshopped graphics – if you rip any of it off I will track it down using embedded watermarks and sue you for $500,000 per item… yeah right.