ON THE FERRY TO PICTON
The first step to going down South (I'm talking about New Zealand here, so "south" doesn't mean Mexico!) is to catch the ferry across the Cook Straight to Picton. It can be rough on a bad day, and being Wellington, the weather is pretty unpredictable.
The weather was forecast to be going all downhill so I was a bit apprehensive. But when I got to the terminal it wasn't too bad, just light rain, so I crossed my fingers and took a photo of some tugs.
And a pic of the ferry itself – there are two competing ferry operations, The Interislander and Bluebridge. I sailed Bluebridge because their terminal is closer to home.
Half an hour later the weather was getting much worse and I was feeling a bit edgy.
Heading out to sea, even in the relatively sheltered harbour, watching another ferry heading in, it was all looking a bit shit.
Usually I like to get outside for both Wellington harbour and the Marlborough Sounds because there is so much to see. But not today – strictly indoors today.
Thankfully it turned out to not be a bad crossing at all, and I was able to spend my time doing photo-realist sketches of the passengers.
First I carefully draw them in pencil.
Then I colour them in using water colour pencils. (The "pencil" stuff is all virtual, I'm using a Samsung tablet really)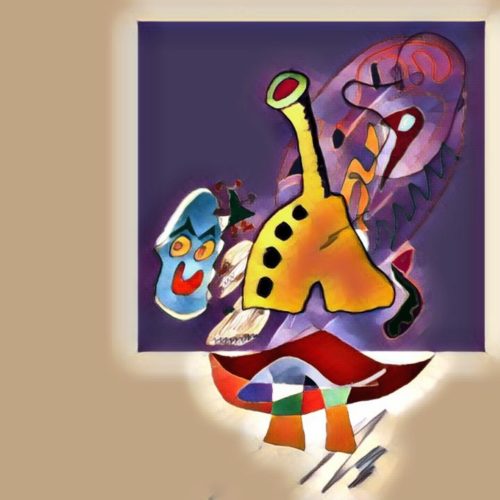 And then I tweak the picture about a bit and finish it off by signing it.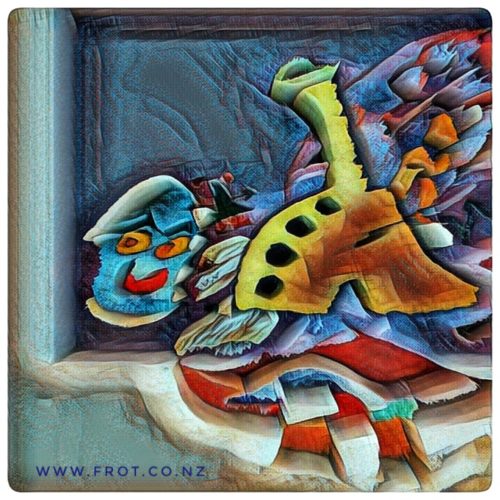 It's always nice to enter the sheltered sounds for the last 1/3 of the trip, and just chill out until scenic Picton harbour.