TAKING A TRIP TO THE WILD SIDE
HANGING OUT ON THE WRONG SIDE OF THE TRACKS
This one time, I had to take a trip to a whole different kind of neighbourhood.
Feeling a bit apprehensive, but keeping in mind that without photos, nothing ever really happened, I got my camera out and started getting a few shots.
Even the cars were from a different era, not of this century at all, probably more like what people have in Cuba.
And there were uniformed fascists intimidating people in the streets.
But the thing that stood out to me the most was the expressions on the faces of the people in the streets – abject fear, and complete submission to totalitarian oppression.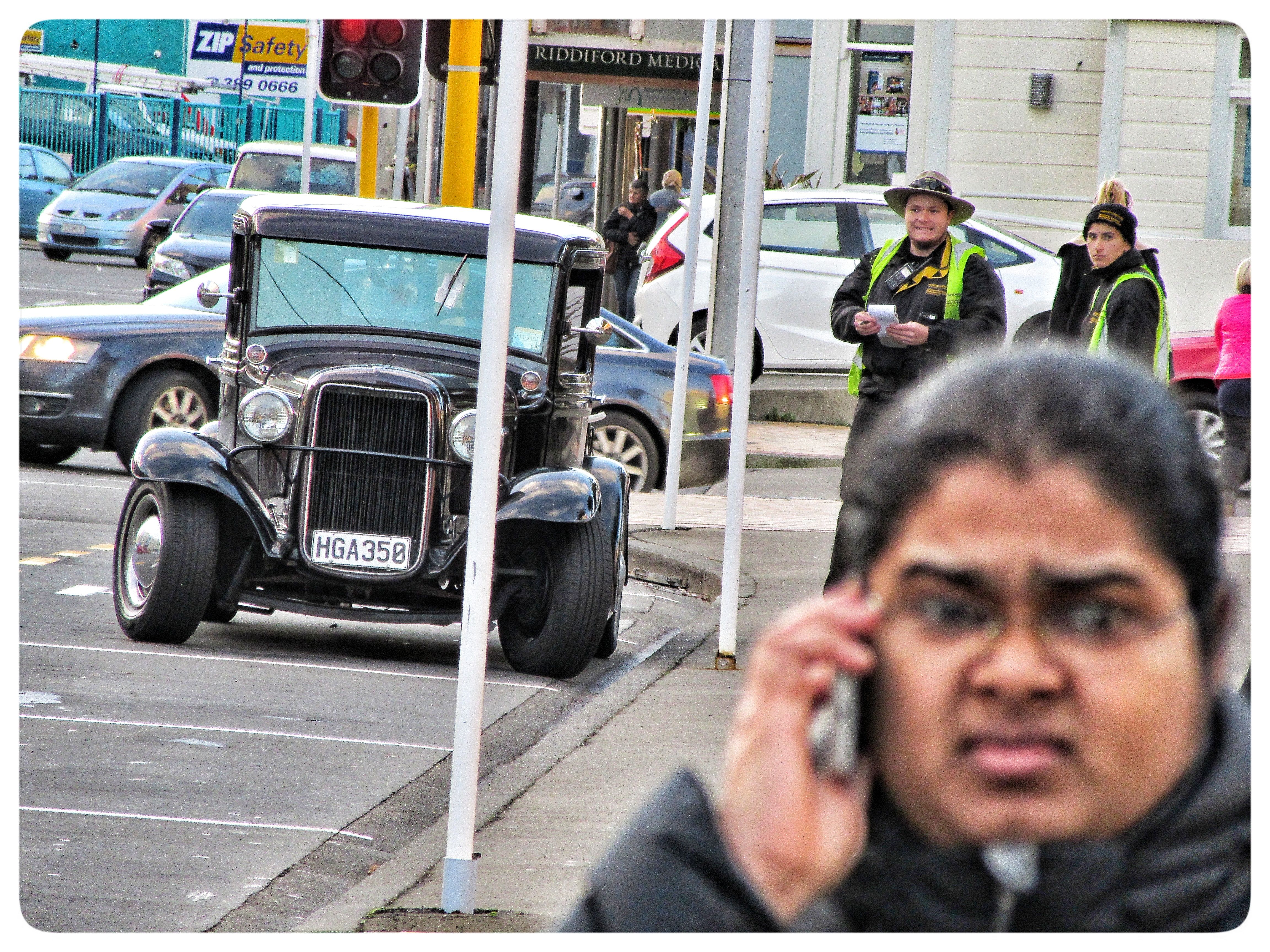 To better capture the atmosphere, I got out my black and white camera that doesn't focus properly and started taking some grainy photo realist shots.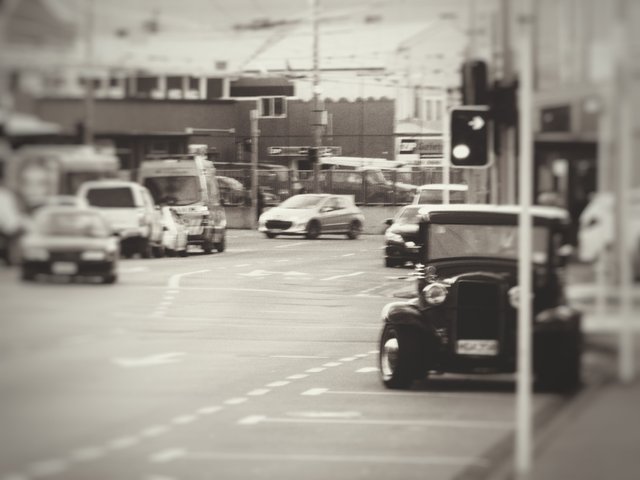 Thankfully my bus soon arrived and I was able to go back to my own hood, where even the people begging outside the supermarket are able to regularly check the text messages on their smart phones, and the cars all have reliable air conditioning.