Milk In Its Natural State
In this section we are discussing the health benefits of milk in its natural state. By this we mean natural, unprocessed, organic, full-fat milk.
We do not recommend the consumption of milk that is pasteurised, homogenised, low fat, ultra heat treated, skimmed, dried, or non organic.
Natural raw milk in moderation is a superfood, but pasteurised milk is highly processed and denatured. Pasteurised milk has been linked to a wide range of degenerative diseases, and is best avoided.
Often referred to as "raw milk", sometimes as "real milk" this is milk as it has been consumed for many thousands of years, and still is in most parts of the world. New Zealand (along with Australia, Canada, and some US states) is one of a very small number of countries that restrict the sale of natural milk products.
The NZ government is in need of input and education about whole foods, food supplements, and raw milk. This is an important health and civil rights issue for the 21st century.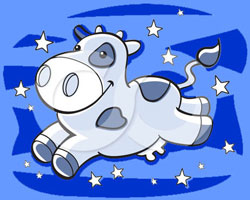 ---
 M E N U
Frequently Asked Questions – FAQ
Our Goal & some encouraging information
Milk Safety and Economic Issues
Public Submissions to MAF (Nov 2011)
Public Submissions to MPI (Jul 2014)
Raw Milk Producers Association of NZ 2014 Submission