Coca Cola – the refreshing can of poison
Things to do with Coca Cola that don't involve drinking the crap
20 Practical Uses For Coca Cola,  Proof That Coke Does Not Belong In The Human Body, and 22 Ways Drinking Soda Will Shorten Your Life.

Numerous studies have shown the negative health effects of drinking soda on your waistline and your teeth.
To prove Coke does not belong in the human body, here are 20 practical ways you can use Coke as a domestic cleaner:
1. Removes grease stains from clothing and fabric.
2. Removes rust; using fabric dipped in Coke, a sponge or even aluminum foil. Also loosens rusty bolts.
3. Removes blood stains from clothing and fabric.
4. Cleans oil stains from a garage floor; let the stain soak, hose off.
5. Kills slugs and snails; the acids kills them.
6. Cleans burnt pans; let the pan soak in the Coke, then rinse.
7. Descales a kettle (same method as with burnt pans).
8. Cleans car battery terminals by pouring a small amount of Coke over each one.
9. Cleans your engine; Coke distributors have been using this technique for decades.
10. Makes pennies shine; soaking old pennies in Coke will remove the tarnish.
11. Cleans tile grout; pour onto kitchen floor, leave for a few minutes, wipe up.
12. Dissolves a tooth; Use a sealed container…takes a while but it does work.
13. Removes gum from hair; dip into a small bowl of Coke, leave a few minutes. Gum will wipe off.
14. Removes stains from vitreous china.
15. Got a dirty pool? Adding two 2-liter bottles of Coke clears up rust.
16. You can remove (or fade) dye from hair by pouring diet Coke over it.
17. Remove marker stains from carpet. Applying, scrub and then clean with soapy water to remove marker stains.
18. Cleans a toilet; pour around bowl, leave for a while, flush clean.
19. Coke and aluminum foil will bring Chrome to a high shine.
20. Strips paint off metal furniture. Soak a towel in Coke and lay it on the paint surface.
Furthermore, have you ever wondered what exactly Coca Cola is?
After 10 minutes: The sugar contained in a glass of Cola can cause a devastating "strike" on the body. The cause being the phosphoric acid which inhibits the action of sugar.
After 20 minutes: A leap in insulin levels in bloodstream occurs.
After 40 minutes: Ingestion of caffeine is finally completed. The eye's pupils are expanding. Blood pressure rises because the liver disposes more sugar into the bloodstream. The adenosine receptors become blocked thereby preventing drowsiness.
After 45 minutes: The body raises production of the dopamine hormone, which stimulates the brain pleasure center. Similar to the reaction Heroin creates.
After 1 hour: Phosphoric acid binds calcium, magnesium and zinc in the gastrointestinal tract, which supercharges metabolism. The release of calcium through urine takes place.
After more than 1 hour: Diuretic effects of the drink enters in "the game". The calcium, magnesium, and zinc are removed out of the body, which are a part of our bones, as well as sodium. At this time, we can become irritable or subdued. The whole quantity of water, contained in a coca cola, is removed through urination.
When having a cold bottle of Coke and enjoying its undeniable freshness are we aware of what chemical "cocktail" we are putting into our bodies?
The active ingredient in Coca-Cola is orthophosphoric acid. Due to its high acidity, cisterns used for transporting the chemical have to be equipped with special reservoirs designed for highly corrosive materials.
The Anatomy of Diet Coke / Coke Light
Let's have a look at "the anatomy" of one of the most advertised products of "Coca-Cola Co." – Coca-Cola Light (Diet) without caffeine.
This drink contains Aqua Carbonated, E150D, E952, E951, E338, E330, Aromas, E211.
Aqua Carbonated – this is sparkling water. It stirs gastric secretion, increases the acidity of the gastric juice and provokes flatulency. Filtered tap water is what is primarily used.
E150D – this is food coloring obtained through the processing of sugar at specified temperatures, with or without addition of chemical reagents. In the case of coca-cola, ammonium sulfate is added.
E952 – Sodium Cyclamate is a sugar substitute. Cyclamate is a synthetic chemical, has a sweet taste, which is 200 times sweeter than sugar, and is used as an artificial sweetener. In 1969 it was banned by FDA, since it, as well as saccharin and aspartame, caused cancer in rats.
E950 – Acesulfame Potassium. 200 times sweeter than sugar, containing methyl-ether. It aggravates the operation of the cardiovascular system. Likewise, it contains asparaginic acid which can also cause an excitant effect on our nervous system and in time it can lead to addiction. Acesulfame is badly dissolved and is not recommended for use by children and pregnant women.
E951 – Aspartame. A sugar substitute for diabetics and is chemically unstable at elevated temperatures it breaks down into methanol and phenylalanine. Methanol is very dangerous as only 5-10ml can cause destruction of the optic nerve and irreversible blindness. In warm soft drinks, aspartame transforms into formaldehyde which is a very strong carcinogen.
Symptoms of aspartame poisoning include: unconsciousness, headaches, fatigue, dizziness, nausea, palpitation, weight gain, irritability, anxiety, memory loss, blurry vision, fainting, joint pains, depression, infertility, hearing loss and more. Aspartame can also provoke the following diseases: brain tumors, MS (Multiple Sclerosis), epilepsy, Graves' disease, chronic fatigue, Alzheimer's, diabetes, mental deficiency and tuberculosis. Later, this substance was initially illegal due to its dangers but was again made legal in a suspicious manner.
E338 – Orthophosphoric Acid. This can cause irritation of the skin and eyes. It is used for production of phosphoric acid salts of ammonia, sodium, calcium, aluminum and also in organic synthesis for the production of charcoal and film tapes. It is also used in the production of refractory materials, ceramics, glass, fertilizers, synthetic detergents, medicine, metalworking, as well as in the textile and oil industries. It is known that orthophosphoric acid interferes with the absorption of calcium and iron into the body which can cause weakening of bones and osteoporosis. Other side effects are thirst and skin rashes.
E330 – Citric Acid. It is widely used in pharmaceutical and food industries. Salts of citric acid (citrates) are used in the food industry as acids, preservatives, stabilizers, and in the medical fields – for preserving blood.
Aromas – unknown aromatic additives
E211 – Sodium Benzoate. It is used in production of some food products for anti-bacterial and anti-fungal purposes. It is often found in jams, fruit juices and fruit yogurts. It's not recommended for use by asthmatics and people who are sensitive to aspirin. A study conducted by Peter Piper at the Sheffield University in Britain, found that this compound causes significant damage to DNA. According to Peter, sodium benzoate which is an active component in preservatives, doesn't destroy DNA, but deactivates it. This can lead to cirrhosis and degenerative diseases like Parkinson's disease.
Coca-Cola is undeniably a very useful product. The key is to use it for purposes that do not include drinking! Here is a video about Coca-Cola:

22 Ways Drinking Soda Will Shorten Your Life
Numerous studies have shown the negative health effects of drinking soda on your waistline and your teeth. Drinking soda however, has far more serious health risks than many of us may realize.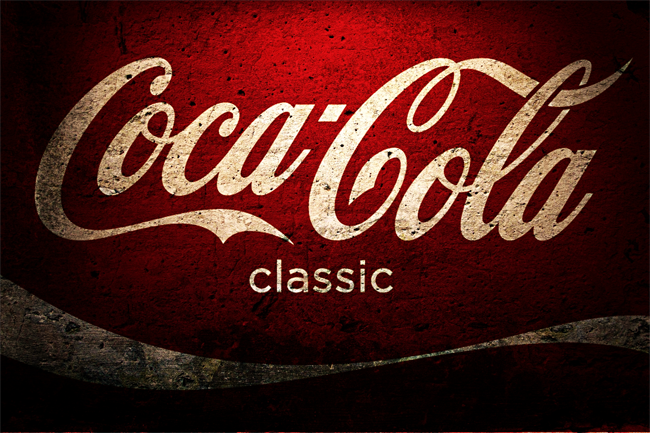 According to Euromonitor, the average person in the United States consumes more than 126 grams of sugar per day. That's equal to 25.2 teaspoons, or the equivalent of drinking a little over three 12 ounce colas.
Numerous studies have shown the negative health effects of drinking soda on your waistline and your teeth. Drinking soda however, has far more health risks than many of us may realize. Regular consumption of sugary drinks is linked to numerous health problems including diabetes, heart disease, asthma, COPD and obesity.
So what are the risks and how much soda is too much? Let's take a look:
1. Soda can cause a decline in kidney function. In an 11-year-long Harvard Medical School study, including 3,318 women, researchers found that diet cola is linked with a two-fold increased risk for kidney decline.
2. Soda increases diabetes risk. High levels of sugar in soda places a lot of stress on your pancreas, potentially leaving it unable to keep up with the body's need for insulin. Drinking one or two sugary drinks per day increases your risk for type 2 diabetes by 25%.
3. Soda cans are lined with BPA.  Soda cans are coated with the endocrine disruptor bisphenol A (BPA), which has been linked to everything from heart disease to obesity to reproductive problems.
4. Soda dehydrates you. Caffeine is a diuretic. Diuretics promote the production of urine, causing you to urinate more frequently.  When the body's cells are dehydrated they have difficulty absorbing nutrients, and it also makes it more difficult for the body to eliminate waste.
5. Caramel coloring in soda is linked to cancer. The artificial brown coloring in colas is a chemical process, it is not made from caramelized sugar. It is made by reacting sugars with ammonia and sulfites under high pressure and temperatures. These chemical reactions result in the formation of 2-methylimidazole (2-MI) and 4 methylimidazole (4-MI), which in government-conducted studies caused lung, liver, or thyroid cancer or leukemia in laboratory mice and rats.
6. Caramel coloring in soda is linked to vascular issues. Dr. Nehal N. Mehta, director of Inflammatory Risk Cardiology at the University of Pennsylvania states that there is a link between vascular problems and caramel-containing products.
7. Soda is high in calories. A 20 ounce can of Coca Cola contains 17 teaspoons of sugar and 240 calories…empty calories devoid of any nutritional value. It would take the average adult over one hour of walking to burn off­ the 240 calories in a 20-ounce soda.
8. Caffeine in soda blocks the absorption of magnesium. According to Carolyn Dean, M.D., N.D. Magnesium is essential for more than 325 enzyme reactions in the body. Magnesium also plays a role in your body's detoxification processes and therefore is important for minimizing damage from environmental chemicals, heavy metals, and other toxins.
9. Soda increases obesity risk in children. Each additional soda or other sugary drink consumed per day increases the likelihood of a child becoming obese by about 60%. Sugary drinks are connected to other health problems as well.
10. Soda increases heart disease in men. Each soda consumed per day increases the risk of heart disease by 20% in men.
11. Acid in soda wears away dental enamel. Lab testing on soda acidity shows that the amount of acid in soda is enough to wear away dental enamel. pH levels in soda can be as low as 2.5, as a frame of reference battery acid has a pH of 1, water has a pH of 7.0.
12. Soda contains high amounts of sugar. The average 20-ounce can of Coca Cola has the equivalent of 17 teaspoons of sugar, it's not hard to see that soda can be bad for your teeth and your overall health.
13. Soda contains artificial sweeteners. While many people opt for artificial sugar to lower caloric intake the tradeoff for your health isn't so sweet. Artificial sugars are linked to numerous illness and diseases including cancer.
14. Soda depletes your mineral levels. Sodas that contain phosphoric acid removes much needed calcium from your bones.  After studying  several thousand men and woman, researchers at Tufts University, found that women who drank 3 or more cola based sodas a day, had almost 4% lower bone mineral density in their hips, even though researchers controlled their calcium and vitamin D intake.
15. Drinking soda changes your metabolism. Dr. Hans-Peter Kubis, the director of the Health Exercise and Rehabilitation group at Bangor University in England, has found that drinking soda on a regular basis can actually change the metabolism in the human body. Participants drank 140 grams of sugar every day for four weeks (that's less than two 20 ounce cans of Coke). The results: their metabolism changed after the four weeks, making it more difficult for them to burn fat and lose weight.
16. Drinking more than one soda daily, increases your risk for heart disease and metabolic syndrome. According to Ravi Dhingra, M.D., lead author of the study and an instructor in Medicine at Harvard Medical School states "If you are drinking one or more soft drinks a day, you may be increasing your risk of developing metabolic risk factors for heart disease." The Framingham study included nearly 9,000 individuals, over a four year period. Researchers found that individuals consuming one or more sodas a day had a 48 % increased risk of metabolic syndrome compared to those consuming less than one soft drink daily.
17. Diet soda does not help you lose weight. A University of Texas Health Science Center study found that the more diet sodas a person drank, the greater their risk of becoming overweight. Consuming two or more cans a day increased waistlines by 500% greater than those who do not consume diet soda.
18. Diet sodas contain mold inhibitors. They go by the names sodium benzoate or potassium benzoate, and they're used in nearly all diet sodas.
"These chemicals have the ability to cause severe damage to DNA in the mitochondria to the point that they totally inactivate it – they knock it out altogether," Peter Piper, a professor of Molecular Biology and Biotechnology at the University of Sheffield in the U.K., told a British newspaper.
The preservative has also been linked to hives, asthma, and other allergic conditions, according to the Center for Science in the Public Interest.
Note: Some companies have phased out sodium benzoate. Diet Coke and Diet Pepsi have replaced it with another preservative, potassium benzoate. Both sodium and potassium benzoate were classified by the Food Commission in the UK as mild irritants to the skin, eyes, and mucous membranes.
19. Sodas containing ascorbic acid and potassium benzoate can form benzene, a known carcinogen. Benzene can form in beverages and foods that contain both ascorbic acid and potassium benzoate. According to the FDA, when benzoate is exposed to light and heat in the presence of vitamin C, it can be converted into benzene. According to the American Cancer Society, benzene is considered a carcinogen
20. Daily sodas and other sugar sweetened drinks are linked to Non-Alcoholic Fatty Liver Disease (NAFLD). The 2,634 individuals in the study completed a CT scan to measure the amount of fat in the liver. They saw a higher prevalence of NAFLD among people who reported drinking more than one sugar-sweetened drink per day compared to people who said they drank no sugar-sweetened beverages.
21. Some sodas contain flame retardant. Brominated vegetable oil (BVO) is added to many citrus based sodas and sports drinks to prevent the drinks from separating.  What's the concern? BVO is patented by chemical companies as a flame retardant. It is also banned in over 100 countries, but it is still used in the U.S. Learn more here.
22. Soda is linked to Asthma. A study done in South Australis of 16,907 participants aged 16 years and older, showed high levels of soda consumption were positively associated with asthma and COPD.
The Hidden Costs of Soda
Just as lifestyle diseases like Type II Diabetes and obesity grow to epidemic proportions in the U.S., the average American now consumes 20 oz of soda every day. For non-diet drinkers that means guzzling an extra 17 teaspoons of sugar daily.
From: TrueActivist / GreenMedInfo