SELF DRIVING PENS ARE FUN
Sometimes images come to us in the night eager to show us things like dive bombing retro body suits with poached egg eyes and lizard tongued breasts which are lurking just beyond our boundaries.
The lines and swirls we try to evaluate and organise into logical order are lusting to be given their own colours and set free. We can only watch them frolic once we give them space to play.
"Dive bombing retro body suit" (2020)
Where art and thoughts collide we can sweep away all the old boring stuff where we pretend to know everything and into areas where we cease to work and just lay back and transcribe the lines our guides dictate to us.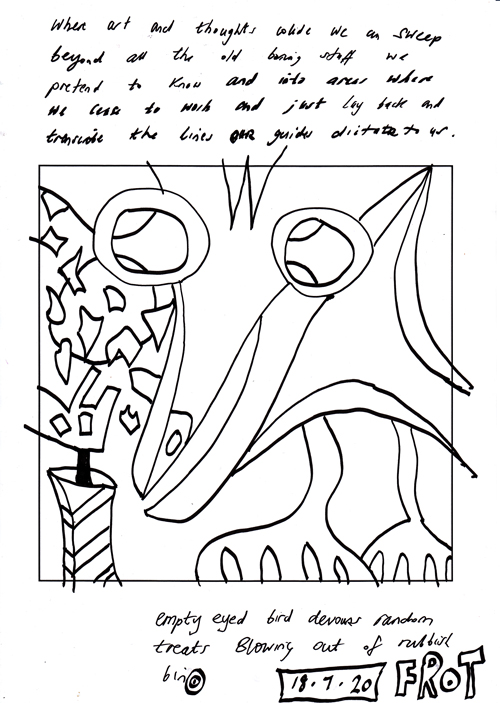 There are places where empty eyed birds are devouring random treats blowing out of rubbish bins.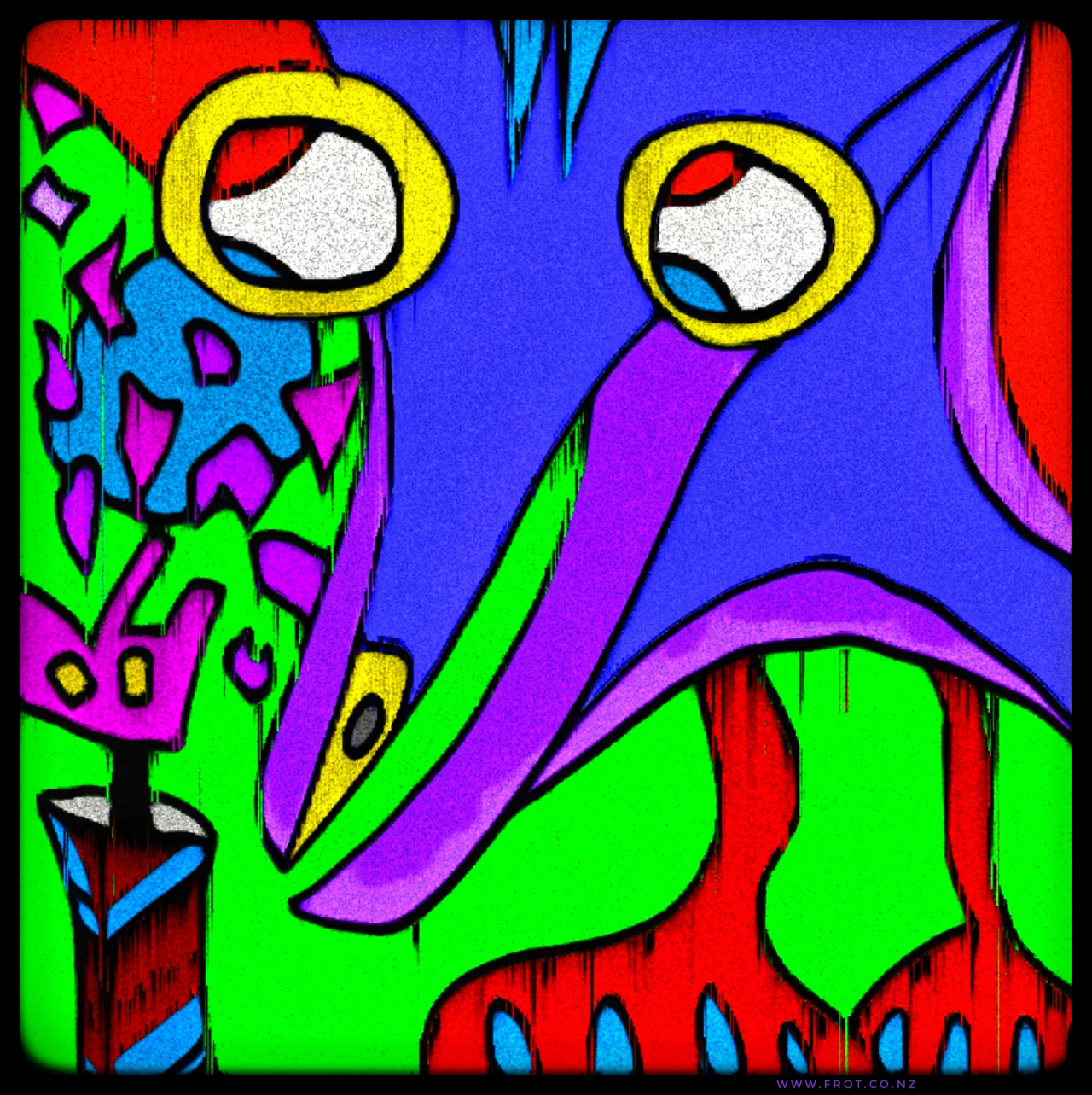 "Empty eyed bird" (2020)
We can live beyond the boundaries yet crop away our excess and still appear to be bound by the confinement of our well ordered boxes.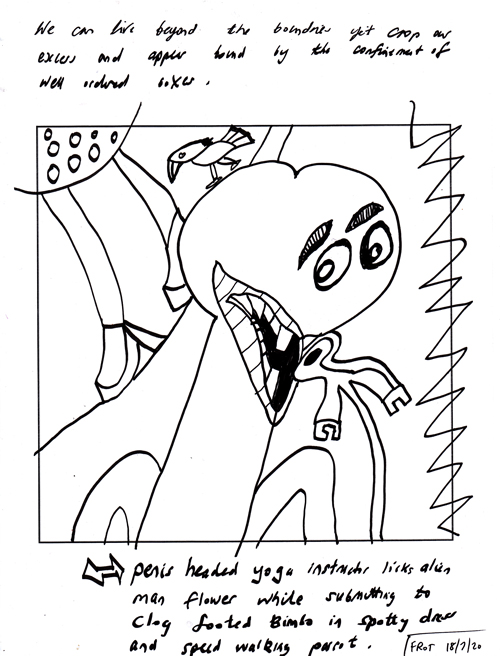 Outside the box we can watch as a penis headed yoga instructor licks an alien man flower while submitting to a clog footed bimbo in a spotty dress and a speed walking parrot.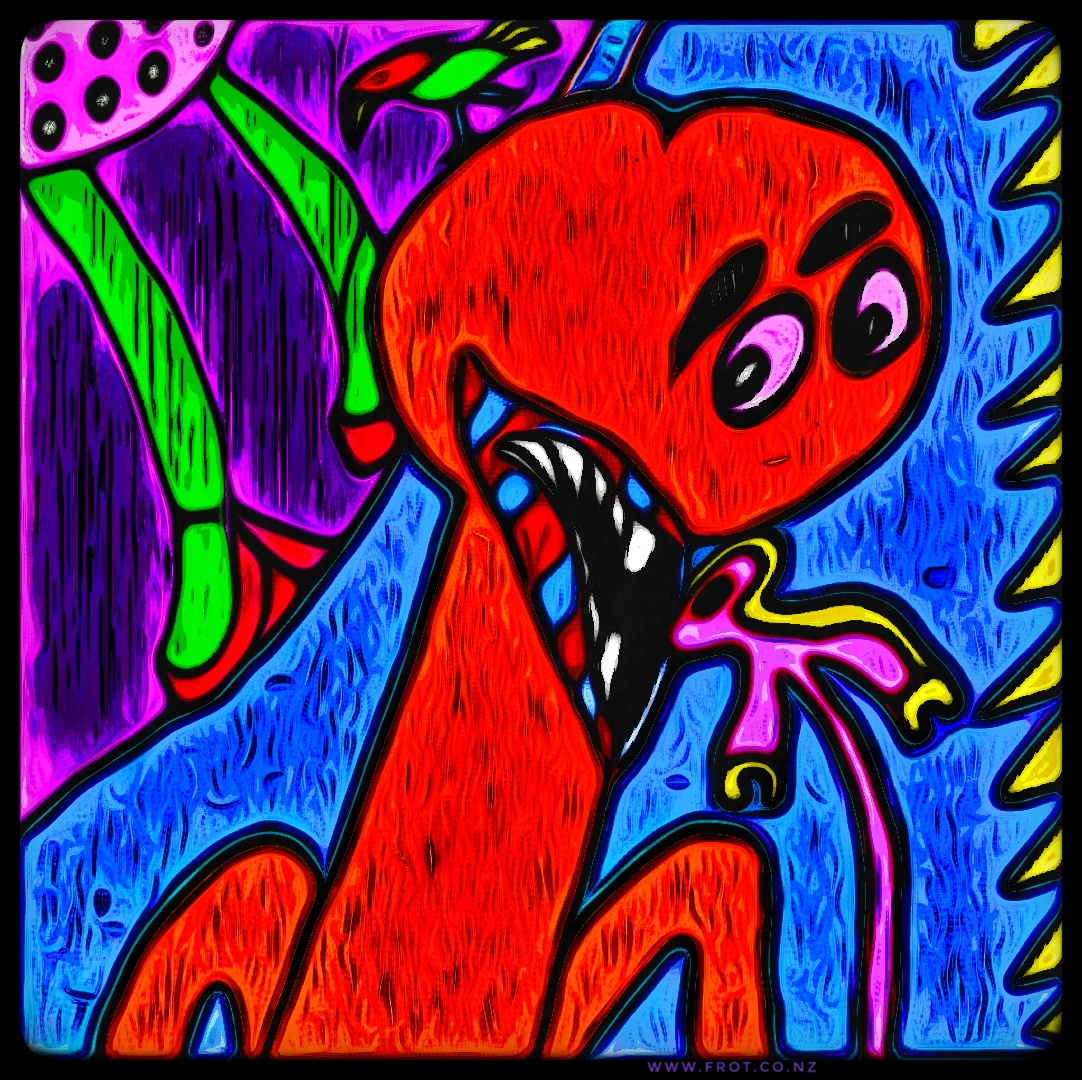 "Penis headed yoga instructor" (2020)
This post was originally published on my Hive blog – https://peakd.com/@frot
https://peakd.com/hive-158694/@frot/self-driving-pens-are-fun