Common Law versus Statute Law
Common law is something I've been vaguely aware of for years but never taken the time to really learn or understand. As we are now standing on a knife edge between freedom and slavery, it is very important to know about it. Here is a collection of links about itZ.
---
New Zealanders' Inailenable Rights as Natural People as Opposed to Artificial Persons Created by our Government
The majority of people are unaware that New Zealands Acts and Statutes (which most understand as Law) only applies to the individuals whom consent to be governed by them.
The government's power to govern comes from the consent of the governed. You are not obligated to consent or agree.
You were born a living soul with flesh and blood, with the responsibility to respect other life and treat your fellow man with love and kindness, and with a life-spirit provided by our Creator. Your unalienable rights, known as Common Law rights, are for Life, Liberty and Property – and to respect those rights of other human beings on our planet.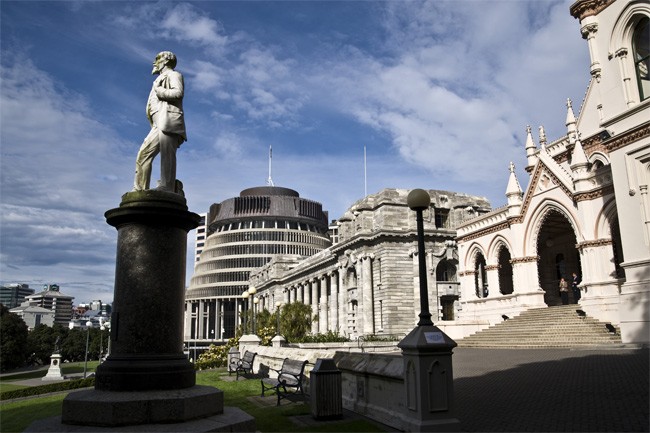 http://www.wakeupkiwi.com/common-law-statute-law-nz.shtml
---
Meet Your Strawman
The story of how everyone has a strawman created for them at birth and how it is used to collect revenue for your government. This 5 min video is a great intro.
---
This post is a work in progress – heaps more to come, including all the following stuff, and more. Because it seems to help the search results to get posts online sooner rather than later, I'll throw this post out totally unfinished and update it as I learn more.
---
Strawman – The Nature Of The Cage
Strawman – The Nature of the Cage is a cutting edge documentary like no other. It highlights the truth around debt, the Legal Fiction, Lawful and Legal, Debt Collectors, Bailiffs, and modern day Policing.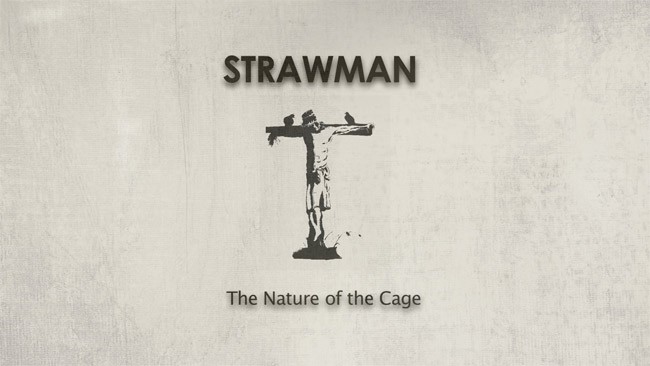 The film gives a detailed overview as to how you can address these issues in your personal life, offering knowledge on how to Lawfully deal with any kind of authority, if you haven't broken any Laws.
Drawing on the expertise of Trailblazers whom have risked everything to deliver this usually unavailable information, Strawman will outline information that you would otherwise be completely unaware of.
John K Webster, who has spent 18 months researching and making this film, has one goal… having noticed the increase of suicides in the UK that relate directly to monetary worries, he says:
"If this film saves one life, my work is done."
This film applies to everyone, regardless of your personal situation. It is important to know how the system works and more importantly, how it is working you.
It is said, that you must first know that you are in a cage, before you can escape from that cage.
www.infomaticfilms.com
Your birth documentation should be straightforward and transparent, however it soon becomes the most complex and secretive paper trail imaginable. This alone suggests a long history of corruption. The process involves a maze of secret Trusts and various parts of legislation, focused on claiming your Estate.
The modern "Birth Certificate" began as a "Settlement Certificate" issued in England in 1837 to officially record the poor (paupers), granting basic rights to benefits in exchange for recognition of their status as owned "property", lawful slaves, also known as indentured servants and bondsmen. A child's birthplace was its place of "settlement," where its bond began.
Thus, a "settlement" is equivalent to a voluntary slave plantation. Since 1933, all New Zealanders have been required by statute to have a Birth Certificate, and a tax identification number. Since 1990, under the United Nations and the World Health Organisation (WHO), by the Convention on the Rights of the Child, the birth certificate process has become an international system of "settlement".
When you are born, a "Record of Live Birth" is created as prima facie evidence of your Life. The New Zealand equivalent is a "Notification of Birth for Registration". It is your Affidavit of Life, with details that absolutely identify you. It shows your given name as a unique "title", i.e. John.
The autograph of your Mother establishes your Estate (an Estate must come before a Trust). Your Mother and the State are now Trustees in an "expressed" Public Trust, of which you are the Beneficiary. You are the holder in "expectancy" of your Estate, which will descend to you as of right when you attain the "age of majority" (20). This original Trust should serve you well, but…
Continue Reating at: FreedomRiver
---
The Strawman Is The Ego: The Parasite Cleanse Begins At Home
January 28 2016 | From: KitWalker
Humanity needs a parasite cleanse, I think that's not difficult to see at this point. It's becoming more and more obvious that, no, it is NOT "human nature" to kill, steal, rape, destroy.
Anyone with their eyes and heart open can see that some of us have in fact been infected by a kind of virus, a parasitic cancer of the soul, which is also contagious, and is spreading rapidly.
And those of us who have contracted this sickness can be recognized by a cold blooded lack of compassion and basic humanity, a lack of true sense of humor or humility, and the tendency to put oneself and one's greed first, with no concern for the effects of our actions on others, or on the planet. It sounds "corporate", doesn't it? We should probably be asking ourselves: Am I becoming like this?
In case you have never heard the term, in Native American traditions they have a word for this malignant virus of the psyche and soul. It is called "Wetiko". More about it here.
In this essay i am going to endeavor to bring to light to just how we can begin to deal with this malignancy, before it overtakes us completely. In order to do that, we will need to see how it has infected us, and how it is using our energy. Although this is not a pleasant topic, take heart. It must be done, and my feeling is that to SEE it clearly is most of the battle. We can see the "nuts and bolts" of how it works in the system of corporate commerce.
The Strawman and the Ego are two sides of the same coin
What is the Strawman? You may have heard this term, and you may even be familiar with what it is, but perhaps you are not really aware of how it works in your life, or, why it is something that you need to be aware of.
But if you are concerned about the encroaching corporatism that is enslaving humanity and destroying the planet, and you want to be able to be effective in helping to stop this, then your Strawman is the place to start, because it is the corporation that you are supposed to think is you. Yes, that's right, "you" are a corporation. The parasite cleanse begins at home, by taking responsibility for your "corporate self".
But when i say "you", i mean your ego, not the infinite being that you truly are.
Here is a great introduction, a very short video called "Meet Your Strawman"
The way to identify your Strawman is that it is simply your name in all capital letters. It is the name that is used in all business, on your passport, driver's license, bills, bank account information, and so forth.
Just like your ego, your Strawman is an artificial person. But the trick, the deception, is that you are never told that your name in all capital letters is not really you, but a fictitious corporate entity. And you are tricked, time and time again, to sign for this entity, all the while thinking it is you.
In the same way, most humans walk around thinking that they are the mental duality construct in their heads, which is kept in place by unconscious reactivity, and built on uninspected assumptions about "reality", inherited from parents, schools, religions, and so forth. This psycho-somatic infection of unconscious society, just going through the motions, like a machine, is called ego.
They Work Together
Let's notice the correlations between the strawman and the ego. They reinforce each other.
The ego is a false persona, i.e., a mask, a fictitious entity that we have been inculcated from birth to believe is us. It is just an idea, the "I thought".
"That which rises as 'I' in the body is the mind. If one inquires as to where in the body the thought 'I' rises first, one would discover that it rises in the Heart.
That is the place of the mind's origin. Even if one thinks constantly 'I', 'I', one will be led to that place. Of all the thoughts that arise in the mind, the 'I' thought is the first. It is only after the rise of the "I-thought" that other thoughts occur."
– Sri Ramana Maharshi
This ego persona has a name, a nationality, and later, religious beliefs, job, and so forth. It identifies itself by what it does, how much money it has in the bank, whether it is a father, mother, sister, brother, husband, wife, etc. It exists as a part of time, because there is no place for it in timelessness. It is how we are bound in time.
Time is ruled in astrology by Saturn, which is also the ruling planet of the ego. It is Satan, and the sense of separate self. It is the planet of Capricorn, which has to do with business, the corporate world, and the structures of society. No wonder so much Satanic activity exists in the upper echelons of government, religion, and the entertainment (illusion) business! Saturn is the "ring-pass-not", the walls of society, outside of which you pass at your own risk. It is the rules, written and unwritten, that are enforced outwardly by the "legal" system, and inwardly by group-think.
Scared, or Sacred
This is what i am noticing, and I am not seeing anyone mentioning this: the Strawman is the "real-world" representation of the ego. It is a fictitious entity ascribed to you at birth, without your knowledge. When your parents signed your birth certificate, and registered you with the state, your Strawman came into being. It is the corporate version of you. It is what binds you into the system of commerce.
When you really start to contemplate and comprehend the correlations between the strawman and the ego, everything falls into place. It is the only way the "matrix" is able to interact with you and steal your energy. And every time it does interact with you it steals your energy.
And ego is the way that your energy gets robbed psychologically, because it places a limit on your infinite being. It locks you in fear. The strawman is the scarecrow. Its purpose is to keep you in fear and without a soul. Made of straw. Scared, not sacred.
Ego is Self-Contraction
The ego is the self-CONTRACTion. When you begin to understand exactly how ego works, you see how there is a subtle contraction going on in the subtle energy bodies, as well as in the physical body, which gives the sense of "I" and "other", the sense of duality and separation, which is really the primal wound.
So we have to see how the system is constantly inviting, and moreover, coercing us to "contract" with it, in SO many different ways, from gross to subtle. Any time you sign any kind of official document, or license, that contains your straw man all-caps name, you are entering into a contract, you are "contracting" within the system of commerce.
Saturn is Satan, ego, and the principle of contraction, and rules contracts in general. All these things are really of the same energy, that of limitation, and the binding force of duality and separation. We say we are "bound" by a "contract".
You may say, well, so what, that doesn't affect me at all. Don't be so sure. Remain open. Investigate for yourself. Notice how you feel. You may begin to recognize that in whatever contract you enter into within that system, you will be giving consent for the system to use your energy, to use your life-force like a battery.
The Parasite
The system has been referred to in many shamanic teachings and traditions as the Parasite, and for good reason. We have to see beyond the presentation it shows us, into what it is really doing with our energy. Why? Because, the more we "contract" with it, the more it is eating our souls, and thus destroying our capacity to be creative and truly alive.
Negative emotions of all kinds are food for it. From the Toltec tradition :
"The Parasite is a garbage eater. It loves fear and drama; it loves anger, jealousy, and envy; it loves any emotion that makes you suffer."
– Don Miguel Ruiz : The Four Agreements
Notice how many of your problems are centered around money, and the commercial system. Notice the way it is designed to keep you in fear, through the scarcity paradigm. If money was not an issue, how many of our problems would be left? This is done by design.
When someone has no soul, they have lost connection to the Primal Source Consciousness beyond all duality, which is the true source of all energy. The Sun we see in the sky is but a reflection of this Source Consciousness.
So when we begin to unravel the deceptions that fuel the whole ego process, we will inevitably come up against their "real-world" applications, and we will find the roots of those applications in the Uniform Commerce Code, the commercial system. Remember as well, that the legal system used all over the world, and centered in the private city-state within London called the "City of London", in the form of the BAR Association, is completely tied into the UCC as well.
We will see how ego is reinforced by conditions of the system, and our relationships with others. We will begin to understand how unwelcome we have become in the land of the walking dead. It can be a very frightening experience for the awakening soul to really get the ramifications of this.
As John Lennon said: "the more real you get, the more unreal the world gets". We begin to see that this is a massive deception going on here, much like in the Truman Show movie. A hologram, a dream (even a nightmare), a virtual reality.
Uniform Commerce Code (UCC)
The Uniform Commerce Code is the system by which all corporations interact, and it is in effect all over the planet. Since corporations can only interact with other corporations, and not with living beings, using this "code", it became necessary that each human being become a mini-corporation of one.
Related: The Birth Certificate Odyssey
Since that is something no human being in their right mind would want to be, and since our consent is necessary for it to happen, our consent has to be obtained by way of deception. Why would anyone agree to having their energy stolen? Imagine if farm animals could understand how they were being used? Do you think they would agree to that?
One way to get your consent is to get it right when you are born, before you know better. And it is done by tricking your parents into signing you away, "regis"tering you to the state, as property of the state, much like cattle, or chattel, through the birth certificate. This is what the term "human resources" refers to. But your parents are not told that. The truth of what is really happening is hidden from them, so they simply think they are doing the right thing.
But then also we have to understand how the language of the legal system has been twisted, by assigning alternate meanings to words we use all the time. So that when we agree to one thing, we are in fact agreeing to something else entirely, which, if it were fully disclosed to us, we would never otherwise consent to.
There is so much great information available now about all of this, that i encourage you to do your own research, to understand exactly how this works.
Check your Cheques
Here is a dead giveaway. Seemingly small, but the implications are huge. If you have a chequing account at a bank, take a look at one of your personal checks.
Notice the line where you are supposed to sign the cheque. Notice at the end of the line it says "MP". What does MP mean? It means Micro Print. In other words, that line on which you would sign your name is not really a line, it is actually micro print of some words. But in order to see those words you need a magnifying glass. And what do they say? "Authorized Signature". Don't believe me? Check your checks!
Let's look at the crux of the issue. Why is it, that you are not supposed to know that the strawman is not you? Why does it say "authorized signature" SO small on your checks, that you can't read it without a magnifying glass? The "official" answer is that it prevents fraud. Well, of course, like all official answers, the truth is the exact opposite. Actually, it IS fraud, and you are not supposed to see that.
Look, if you are the financial officer of a large corporation, and it is your job to sign the checks, there's no problem. You know what you are doing. You know that you aren't that corporation, and that it is just your job to sign the checks. It says "authorized signature" in big letters, so you can see that the person who is signing is administrating the account. On the checks of a company or corporation, "authorized signature" is written large enough to see. It is only on personal checks that you have to use a magnifying glass.
So in the case of your own checking account, you are not supposed to recognize that it is the exact same process going on ! WHY? inquiring minds want to know!
Your Natural Sign
It is because in fact, the state wants to be the administrator of your account, because in the state's mind, it OWNS you. But, in order to activate your account in the myriad ways it wants to, it needs your signature. It needs the SIGN of your NATURE. Your natural, living self. Your ALIVENESS. It needs your CONSENT. And when you put that signature there, the state, and whatever it is behind that, receives your infinite energy.
In many cases, like when you are receiving a bank loan, your signature represents years of your time, energy, and attention, and you are receiving "money" that was created out of thin air, with a couple of clicks in a computer. Now, THAT is fraud.
Artificial Intelligence
The entity behind the corporate state is parasitic. It is artificial intelligence. It has no infinite energy of its own. It NEEDS your energy, and it needs you to remain UNCONSCIOUS. It does not like conscious energy. Consciousness Itself is KRYPTONITE to these entities. It is like sunlight to mold, it kills it. This entity survives by being hidden, and in the dark. Like a vampire, it cannot go out in the sun. It will die.
Think of the wizard in the Wizard of Oz. There is a big sleight-of-hand light show going on, that is mesmerizing everyone. And where does this light show get its electricity? From you, from us, from those of us who unconsciously consent to being used as batteries. As you watch TV, your consciousness is the electricity that lights it up, as it is drained out of you.
So to me, the crux of the issue, more than anything, is that if you are going to enter the commercial system, you need to do it consciously. You need to understand exactly what is happening, and what are the far reaching ramifications of engaging with it, for yourself, and for others. Understand the ways that it is powered by your energy, and take responsibility for that.
When you understand that YOU are the administrator of the straw man account, rather than the trustee, YOU are the one in control of it. So it is your decision to enter into a contract or not, fully understanding the ramifications. You remain in your power. But you also are aware of the risks.
Ego as Servant
Similarly, sometimes we need to use the ego, as a protective shield, as a vehicle for navigating 3D reality, and so forth. When ego is the servant, its true function is restored. When someone awakens to the Divine Reality, it is as if the King has returned home, much like Odysseus in the Greek masterwork, the Odyssey.
The King regains His throne, in the heart. And the impostor ego-mind is pushed out of the throne he has been occupying "illegally". He is pushed back down to the floor and simply Outshone. The Sun Heart King says, "I am the administrator here, and you are the servant. Get thee behind me."
But it is not desirable to "the state" that you enter into the contract consciously, because you will immediately perceive the fraud, and you will have taken back your power. You are no longer the trustee, or the slave, the pawn, the one acted upon. And then the state is restored to its true function, as nothing more than servant.
Understanding this is key to understanding how commerce can steal your soul, and thus cut you off from the source of creation. And if you are a creative artist, then your art will gradually take on the quality of the corporate system, which is imitation. Artificial intelligence, not real human intelligence. It will happen incrementally, so you won't ever really notice until it's gone, and then of course, you won't have the capacity to notice any more.
Source Creation: Spontaneous Unlimited Manifestation
"The enlightened view includes the process of manifestation, includes this constant effulgence that creates all the things in the world from the void, that materializes each thing from nothing. In that sense, reality is a wizard. Out of complete nothingness appears all that we perceive and experience. And it's as simple and as easy as dreaming something.
When you dream, you create a whole universe that feels like solid matter; people get hurt and various things happen, but it's really not taking any effort. You are completely asleep, completely resting, and it is all happening. It is the same with Quintessence; it is completely still and silent, and at the same time it is unfolding everything with effortless ease and spontaneity."
– From Diamond Heart Book Five: Inexhaustible Mystery, ch. 13, by A.H. Almaas
Source creation is the spontaneous abundance of infinite Life. It knows no end, it knows no limitation. It is this unlimited abundance that the Parasite needs to feed off of, because it has no direct access itself to this energy. So its main purpose is to keep you, through the process of attention, distracted from your connection to Source.
It does this through commerce, as well as religion and many other means. Ultimately it would prefer to see you permanently disconnected, with it acting as "middle man", so it can use your eternal energy without any interference from you. That's why it needs to obtain your consent through deceptive means.
Strawman as Corpse
Just as some original cultures feel that every photograph would steal their soul (careful, selfie-takers!!), every time you sign whatever legal or financial documents, it is important to see the process that happens, through your corporation, your corporate persona, your corpse, your straw man.
The straw man is a corpse. A dead body. A corp(se)oration. It is worth nothing to the state without your consent. It needs the LIVING SIGNATURE to receive the energy it needs to survive. Please recognize this!
And understand, as well, that merely seeing this thoroughly, completely changes the game. We do not need to fight against the state. That is exactly what it wants, actually. It can just as easily steal your energy if you are fighting against it, as if you are cooperating with it. When you SEE what is really happening, you can choose to participate or not. Sometimes it will be to your advantage to participate in some way, sometimes not. But you will be able to make an informed decision. And ultimately, when you refuse to play the game, the Parasite loses one more food source.
Going Truly Off-Grid
This ups the ante considerably on the whole process of going "off-grid". It is so much more than just having a solar panel, although perhaps having the solar panel could be a metaphor for having your own direct connection to the Invisible and Indivisible Sun of Divine Reality.
To withdraw from the entire system at once is tricky. Since there is no alternative yet to that game, it's the only game in town. Leaving it, is to truly go "off-grid".
This requires a total transformation on all levels at once, which is not something that is going to happen for most of us overnight. But there are steps that can be taken, once we recognize the nature of this game. We can gradually plug the leaks, so to speak, by eliminating all the ways that energy is taken, one by one. Being in debt, especially to a bank, is the first and very obvious one. All debt needs to be eliminated.
Cooperation is the Antidote to the Corporation
Also, wherever possible, pass money from hand to hand, without running it through the commercial system. Simplify your life. If we can't grow our own food, we can perhaps buy it from people we know who do grow it. Whenever possible pass money directly to people who are making a real contribution. Avoid giving your money to large corporations, and avoid getting it through large corporations.
All of this requires a major reorientation of your life. But every little bit helps to starve the beast. And, we have to work together. Cooperation is the antidote to the corporation.
But the most important part is to go "off-grid" within. To drop back from the grid of the mind and time, into the mirror state of the witness, and simply reflect, until all dissolves. The outer will follow suit, especially if enough of us practice this and we sustain it.
Realisation and Renunciation
As the great masters have said, realization and renunciation are two sides of the same coin. To really see through and dissolve the ego leads to the dismantling of the ego's part in creating the false construct that is overlaid on Reality. The Strawman is the ego's "evil twin". Without the energy of the ego, the straw man falls down, dead.
Then one sees through the illusion of ownership, worldly success, power over others, control, and the binding power of the "ten thousand things" on the soul is dissolved.
As far as i can tell, to have a fully embodied enlightenment that becomes actualization, the inner and outer aspects of our lives need to coincide, and in fact, will, since outside is a reflection of inside.
It is not that in "renouncing the world", one pushes the world away through an act of will. This is just more ego. It is just simply that one sees that they can no longer participate in the fruitless and illusory drama of having and doing for its own sake. One wakes up from the dream, which is habitually superimposed on Reality, and one sees things as they truly are.
The Power of Witnessing
Let's not be afraid to look at this. And let's understand how powerfully transformational it is to the entire morphogenetic field, just to simply see, to simply reflect, to BE the Witness and see all of it, as in a mirror, unclouded by any agenda, whether someone else's, or our own.
Yes, maybe something will need to be done, but it is important to understand that all the so-called "power" that this parasitic system has comes from it being hidden, occult, a secret.
Bringing it fully into the light will kill it, just like sunlight kills a vampire. It is counting on your denial, and your unwillingness to face it head on, with open eyes. Until we all do that, en masse, nothing will truly change.
And when we do, EVERYTHING will change in an instant.
---
The Occult Definition Of Convict And The Hidden Role Of Judges
January 10 2015 | From: OmniThought
The word convict is often used in the legal system to identify people who have been found "guilty" of a crime and is serving a sentence in prison.
What most people do not know about the word convict is that there is a deeper meaning to this word.
Its deeper meaning is used by the Dark Forces and their minions to mock people who were in prison or are serving a sentence in prison. After reading this article, you will know the occult definition of convict and why the legal system likes to use this word to mock convicts.
The overt definition of convict is "a person proved or declared guilty of an offense." This definition only defines the word convict at the surface level. To find the deeper meaning of the word convict, you need to split the word into two words "con-vict" and switch them around. When you do this, the words become "vict-con".
The Occult Definition of Convict
The prefix "vict" comes from the Latin root word vict, meaning "conquer." It is related to the root word vinc. This is where we get the word victim from. The definition of victim is "a person who is deceived or cheated, as by his or her own emotions or ignorance, by the dishonesty of others, or by some impersonal agency" or "a person or animal sacrificed or regarded as sacrificed".
To connect the dots, a "con-vict" or "vict-con" is a victim of a con who has been conquered and deceived due to his or her ignorance. This is the covert or occult definition of convict. So, what is the con? The con is the legal system. Convicts are victims of the con known as the legal system.
The legal system is a fraud because it is based on presumption and is run by a bunch of criminals that are using it to con people to pay them money, and therefore it is a con system. Most people who are in prison are in prison because they have been conned by the legal system. The legal system mocks them by calling them convicts. Are you starting to see the big picture here?
For proof of that the legal system is a big fat fraud, read these three articles titled Federal Tax Case Shows Evidence the U.S. Legal System is a Fraud, 32 Shocking Facts About the Legal System that They Don't Want You to Know, and Proof that the USA is Controlled by Foreign Corporations.
The Hidden Role of Judges
Judges are religious priests that have a strong connection to the Jesuits. Their hidden role is to charge you with something, so that you can be used as a battery to charge the corporations (corpses or dead entities) of the Dark Forces (groups of demons) and their New World Order. For strong evidence of this, read my empowering article titled The Esoteric Definition of Battery.
Did you know the word corporation (corp-o-ration) has the word corpse in it, and therefore its hidden definition is "a dead body". The word corporation can also be written as corp. Phonetically, the root word corp sounds similar to the word corpse, which is defined as "a dead body, usually of a human being."
Do you still need more evidence? According to Black's Law Dictionary 6th Edition, a corporation is "an artificial person or legal entity created by or under the authority of the laws of a state." An artificial person is considered a dead entity, because it does not exist in the real world.
Have you ever wondered why judges wear black robes? The black robe uniform is the symbol representing a "Jesuit" priest that worships the god Saturn. During the ancient times, Saturn was associated with the god of law and justice. Today, many secret societies still worship Saturn as the god of law and justice.
According to Jordan Maxwell, the symbol that was used in the religious context for Saturn was the square and its symbolic color was black. This is why judges wear a black robe. It is their way of showing respect to Saturn, the god of law and justice. Whether judges realize it or not, they are religious priests who have been brainwashed by the Dark Forces to cast dark magic spells on people when they are in court.
The legal system is saturated with dark magic. This is why the letter that the court used to notify you to appear in court is called a summons letter. What do witches do when they need to call spirits to appear in front of them? They summon them!
They did not call it a summons letter by accident. A lot of court documents also have seals on them. These seals are sigils that are used for real magic rituals. Be aware that magic can be used for good or evil purposes.
Did You Know Bar Attorneys are Templar Agents?
As for attorneys, especially Bar attorneys, they are Templar agents. These agents are committing crimes in the USA, Canada, Australia, New , New Zealand, and other certain countries under the guise and color of law. Bar attorneys work for the same secret organizations (the Crown of England and the Crown Temple) that tried to enslave the American people in the 1700s.
Related: What is "The Crown"?
These two secret organizations were heavily involved in the killing of Americans during the American War of Independence. Today, the Crown of England and the Crown Temple still have the same dark agendas.
Unfortunately, they have already taken over the court and political system of the USA over 100 years ago. These two secret organizations are controlled by the Vatican, which is the religious center for the Dark Forces.
People who work for the legal system are unknowingly or knowingly abetting FRAUD. This system is run by a bunch of CRIMINALS working for the CROWN OF ENGLAND, the CROWN TEMPLE, and the VATICAN. Because of this, nearly all judges and Bar attorneys are traitors to the human race.
However, there are some judges and attorneys who are working for the legal system, because they want to learn how it really works, so that they can expose the corruption in the legal system and teach others how to prevent it from enslaving the human race. To find good solutions to a problem, you need to be aware of it and know how it works.
Wake Up Kiwi Wake Up Kiwi Wake Up Kiwi
Wake Up Kiwi Wake Up Kiwi
How You Were Tricked To Live In The Land Of The Legally Dead
September 25 2017 | From:
The current reality of man is heavily controlled by words. As a result of that, words play a big role in shaping the reality and culture of man.
Besides shaping the reality and culture of man, words also play an important role in trade. Some of the most important words used in the business of trading goods and services are related to the name.
Related: Lawful And Legal: Why You Need To Know What They Mean & It Is All A Word Game: Why "Persons" Are Not Real
Your name plays a very important role in your life because it allows others to identify you and communicate with you. Furthermore, it allows you to operate in the realm of commerce and fiction, making it easier for you to trade goods and services with people not living close to you.
Having a name can be a wonderful thing but if you do not know how to use it wisely, it can be a curse and prevent you from living a happy life. One of the ways that your name can curse you is when you allow it to bond to your mind too deeply, causing you to think that your name is who you really are.
Your name has the power to trick your mind because it is made up of sigils (letters). Because of this, it is important to use your name wisely, so you do not become a victim of your name.
Related: How Words Can Be Used As Magic Spells: Contracts, Law And Enslavement
When you do not know how to use your name wisely, the Dark Magicians or the Elite can use it to imprison your body, mind and soul in the "land" of the legally DEAD. The best time to trick you to "live" in the land of the legally dead or the "sea" of the legally dead is on the day your mother gave "birth" to you.
How You Were Tricked to Live in the Land of the Legally Dead
The contract that the government used to trick your mother and father to agree to allow you to live in the "land" or "sea" of the legally dead is the birth certificate. This certificate is actually a certificate of a dead baby, which is why it has a legal name written on it.
The name or legal name is not you because your are living and made of flesh and blood. For evidence showing that the birth certificate is a death certificate, read my informative article titled The Law and You: How the Birth Certificate is Used to Take Away Your Natural Rights.
It is interesting to know that when you look up the word birth in A Dictionary of Law (1889), it tells you to "see Abandon, 2 (2)". The word abandon in section 2 (2) is defined by A Dictionary of Law (1889) using these exact words: "The act of a parent in exposing an infant of tender years (usually under seven) in any place, with intent wholly to desert it."
Related: The Secret And Hidden Agenda Of Language: Why Many Words Are Magic Spells
Based on the definition in the previous paragraph, when your mother gave birth to you and your parents signed the birth certificate with your name on it, they unknowingly agreed to abandon you. This allowed the State to claim "you" as its property and ship "you" to the land of the legally dead (legal fiction).
Be aware that the word birth sounds almost identical to the word berth. Because they sound nearly identical, a judge or government agent can use them to trick you to think that he is talking about birth when he is actually talking about berth and vice versa. The word berth is defined as "sufficient space for a vessel to maneuver; sea room" or "a space for a vessel to dock or anchor".
Here is an excerpt from my Amazon best seller book titled Word Magic: The Powers & Occult Definitions of Words that reveals how words are used to deceive you:
"When a ship is in the process of being docked, it is being guided to come to berth. The word berth is defined as "a space for a vessel to dock or anchor".33 Based on this information, when a product is unloaded onto the dock, it just went through the berthing process, which is the process of delivering the product from the vessel/ship onto the dock.
Phonetically, the word berth sounds like the word birth. This is why when a woman is in the process of giving birth, she is said to be delivering a baby. The birthing process of a baby is related to the process of delivering a product on a ship. Every woman has a body.
Another word for body is vessel. A vessel can also be called a ship. The words body, vessel, and ship can all mean the same thing and be used to represent a woman's body. This is why a ship is often referred to as "she" and the main ship is often called the "mother ship".
To connect the dots, the process of a woman giving birth can also be defined as the process of delivering or berthing a product of a ship. Metaphorically speaking, the product is the baby and the ship is the woman's body.
When you compare all the information that you just read about commerce and the sea business to the process of birthing a baby, you will see a strong connection between the berthing process of a ship and the birthing process of a baby.
By spelling the words berth and birth slightly different and making them sound almost the same, the Dark Forces and their minions (the Dark Magicians) can trick you to agree to be a product of a ship, so that they can have jurisdiction over you.
They know that they can not have jurisdiction over the real you (the living, breathing man or woman made of flesh and blood), which is why they need you to consent to be an artificial person, so that they can treat you like a product and make money by selling you on the stock market."
The process of tricking you to agree to be an artificial person is mostly done through the legal system, which is the system that deals with the DEAD. The legal system is controlled by the Vatican of the Holy Roman Empire, one of the biggest practitioners of magic spells.
The legal system is obsessed with magic spells, because certain magic spells have the power to summon the dead. This is why before a judge (also known as a magistrate/magi-strate, which is a magician) demands you to appear in court, a court agent needs to serve you a summons letter.
Related: The Court That Rules The World
Why a Summons Letter Is Used to Summon the DEAD
When a court agent serves you a summons letter, the first question he asks you is often related to your legal name, which 99 percent of the time is written in all capital letters on legal documents. For example, the court agent may ask you the question "are you JOHN DOE?"
If you were to answer yes to being your legal name and accept the summons letter, you would basically agree to play the role of a dead character. This occurs because the legal name is not living; instead it is a fictitious entity that has no life force of its own. As a result of that, it is as dead as a fictional character in a storybook.
The summons letter is used to summon the dead using you (the living man or woman) as the medium. This is why a court agent has to serve you a summons letter with your legal name on it before a judge can demand you to appear in court.
To connect the dots, when you accept a summons letter, whether you realize it or not, you agree to raise the dead so you can play the role of a dead character. In other words, you agree to be a zombie. This is why it is called a summons letter. What do witches do when they want to communicate with dead spirits? They summon them using certain magic spells.
Related: A Constitutional Timebomb: Is New Zealand's Government And Court System Unlawful?
Have you seen the TV series The Walking Dead? In this TV series, the zombies represent the sheeple who do not even realize that they are legally dead. In other words, from the perspective of the the Dark Magicians, you are the walking dead, get it? The zombie apocalypse is not something that could happen in the future. It is already here because the people are, in a sense, the walking dead!
To learn how to free yourself from the land or sea of the legally dead, you need to learn how to use words wisely. Furthermore, you need to learn how to use the power of Natural Law to exercise your natural rights. To learn how to do these things, visit my website EsotericKnowledge.me and become a member.
About the Author
Pao Chang is the author of EsotericKnowledge.me and OmniThought.org. For more content related to the article you just read, visit his websites and read his book titled Word Magic: The Powers & Occult Definitions of Words.
Sticking it to the Banksters
If you are locked into indebtedness with banksters take a moment to read the following and decide for yourself whether or not they still hold the original instrument of indebtedness that binds you to the debt.
As demonstrated in the following example below its HIGHLY likely that they don't.
Reasons for this vary due to the fraud being perpetarted by the banking industry these days but put quite simply, No ORIGINAL Contract – No Debt!
To enquire with your bank at to whether they are obeying simple contract law follow the concept outlined in these documents.
Foreword:
1. This process will not work with private lenders because in most cases they can and will produce the original instrument of indebtedness (the original contract).
2. If you receive any communication from a collection agency or lawyer representing the financial institution, you should follow the concepts outlined in the following letters but ONLY in direct correspondence with the financial institution. NEVER respond to a lawyer or collection agency with anything other than the concept outlined in Letter 4.
3. Remember, the overall concept here is easy: NO ORIGINAL CONTRACT -NO DEBT!!!!
See the full resource here.
Slavery By Consent ( Full Version)
"Every War in past 50 Years a Result of Media Lies" – Julian Assange
Click here to watch documentary.
Get Out Of Debt Free:
Beat the Banks, Credit Cards and the Debt Collectors totally Lawfully and Get out of Debt for Free…
www.getoutofdebtfree.org
---
http://www.wakeupkiwi.com/common-law-statute-law-nz.shtml