How to Store Your Cannabis
How to Store Your Cannabis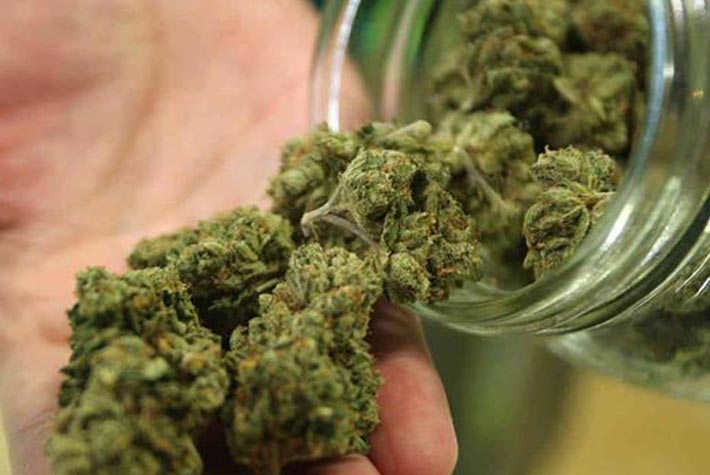 Age it like wine in a cellar – no freezing
Do – store out of direct sunlight in a cool, dry place
Do – store in containers with a neutral charge, like glass jars.
Do – use hygrometers or products like Boveda to monitor and control RH levels
Do – vacuum seal jars and containers to minimize oxygen exposure
Do – separate your strains to maintain their individual flavor profiles
Do – look for the many exciting new ways to store your cannabis. The cannabis industry is growing every day, with new products and companies like Cannador and The Bureau designing solutions for all of your cannabis storage needs.
How Not to Store Your Cannabis
Don't – store in the refrigerator. The fluctuations in humidity and temperature can actually increase your chance of mold and mildew.
Don't – store in the freezer. Freezing temperatures cause the fragile trichomes to become brittle and break off like little icicles when handled.
Don't – store in plastic bags or containers. Plastic often has a static charge that can attract precious trichomes. If you must use a plastic bag, only use it for short-term storage of small quantities of cannabis.
Don't – store above or around electronics or appliances that give off heat. Heat rises — instead, store your cannabis in a low cupboard, shelf, or in the basement of your house, much like a wine cellar.
Don't – use a tobacco humidor. Most use cedar wood, which has oils that transfer and can influence the flavors of your cannabis. They also tend to employ sponges that use propylene glycol to regulate humidity and can oversaturate your cannabis.
Don't – store grinders, pipes, or other paraphernalia with your cannabis. The ash and resin from burnt cannabis tends to linger and will stink up any storage container. Also, it is simply good etiquette to keep your supplies separate and clean.

The Pro Way

Vacuum jars are very popular but range greatly in price –this is one cheaper option available in NZ:

http://www.fishpond.co.nz/Kitchen/Vacuumsaver-ColoPot-2in1-air-tight-glass-container-set-with-vacuum-pump/4719562200389
https://www.leafly.com/news/cannabis-101/how-long-is-my-cannabis-good-for-leaflys-guide-to-storing-cannabis