Sucked into a bird vortex by a couple of cushions.
Sucked into a bird vortex by a couple of cushions
There I was walking down the road minding my own business when my eyes fell upon a couple of bird cushions in a shop window.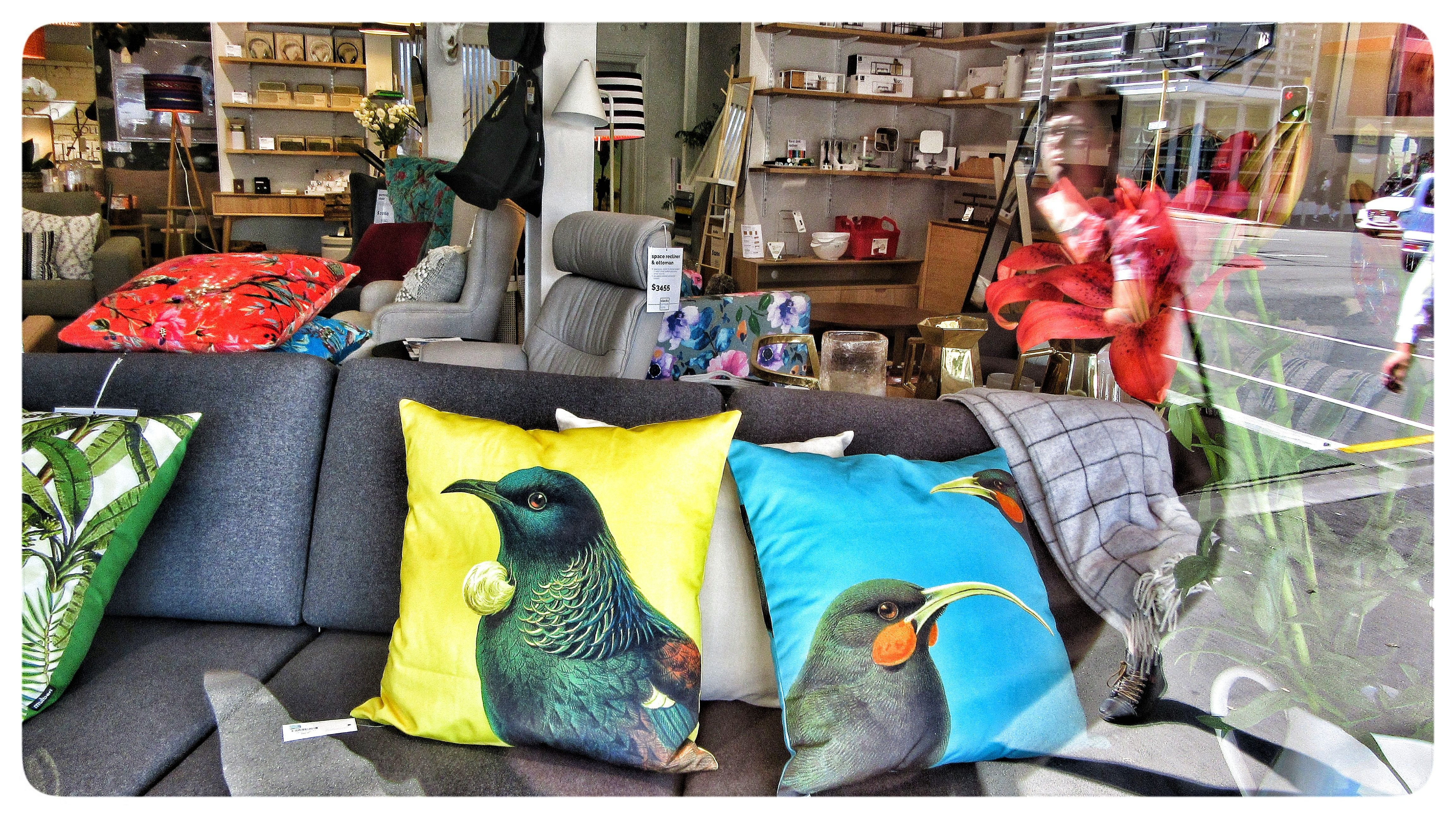 (Photo taken in Newtown, Wellington New Zealand)
They were pretty cool cushions; one of them depicted a Tui, a well known and iconic New Zealand bird. But the other one had a long curved beak and was not a bird I'd ever seen.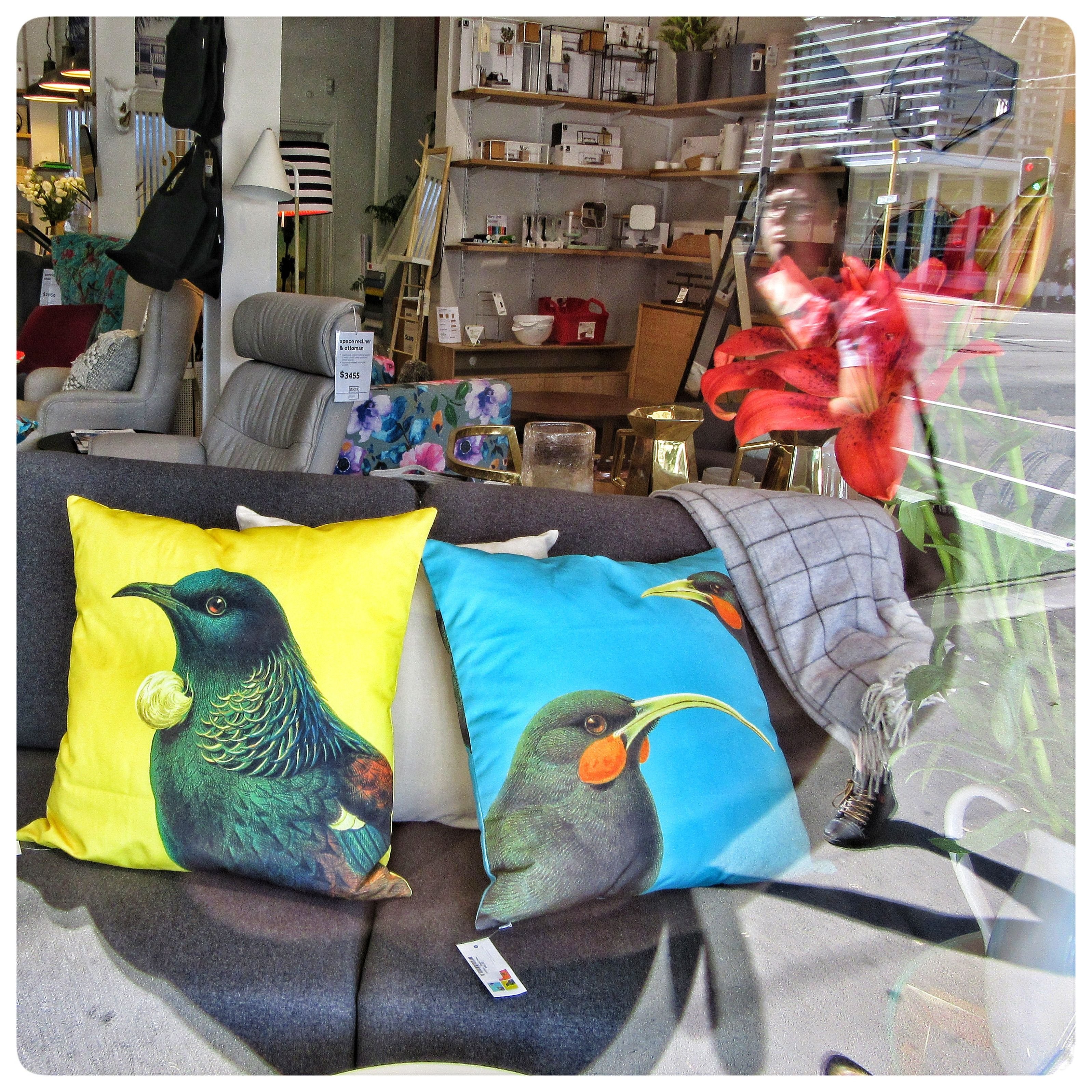 Turns out those two birds have very different back stories – one good and one not so good.
The Tui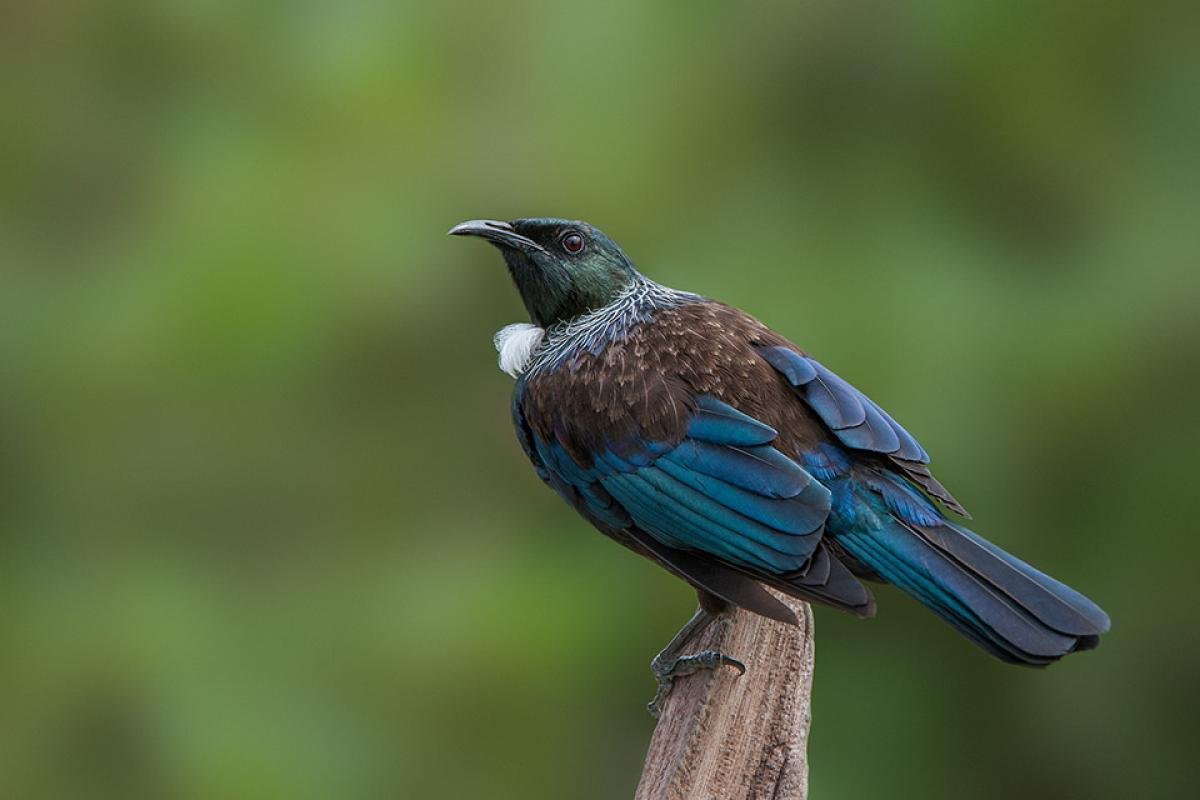 Image – http://www.wildlight.co.nz
We often get a few Tui in our garden making freaky noises.
"Tui are boisterous, medium-sized, common and widespread bird of forest and suburbia. They look black from a distance, but in good light tui have a blue, green and bronze iridescent sheen, and distinctive white throat tufts (poi). They are usually very vocal, with a complicated mix of tuneful notes interspersed with coughs, grunts and wheezes. In flight, their bodies slant with the head higher than the tail, and their noisy whirring flight is interspersed with short glides"
http://nzbirdsonline.org.nz/species/tui
The New Zealand Woodpecker (Huia)
http://collections.tepapa.govt.nz/objectdetails.aspx?irn=653240&term=huia
Turns out the curved beak bird on the other cushion was a NZ woodpecker (Huia), a species that along with several other iconic NZ bird species, was hunted into extinction by the Maoris, who had a bit of a thing for wearing their tail feathers. The last one ever seen was in 1907.
"The huia was the largest of the five New Zealand wattlebird species. It was a striking large songbird, mainly black with long white-tipped tail feathers. Female and male huia had dramatically different bill sizes and shapes; this was the most extreme sexual bill dimorphism of any bird species"
http://nzbirdsonline.org.nz/species/huia
There are no photos of Huia around because they have been extinct for 110 years, but here is another Tui pic: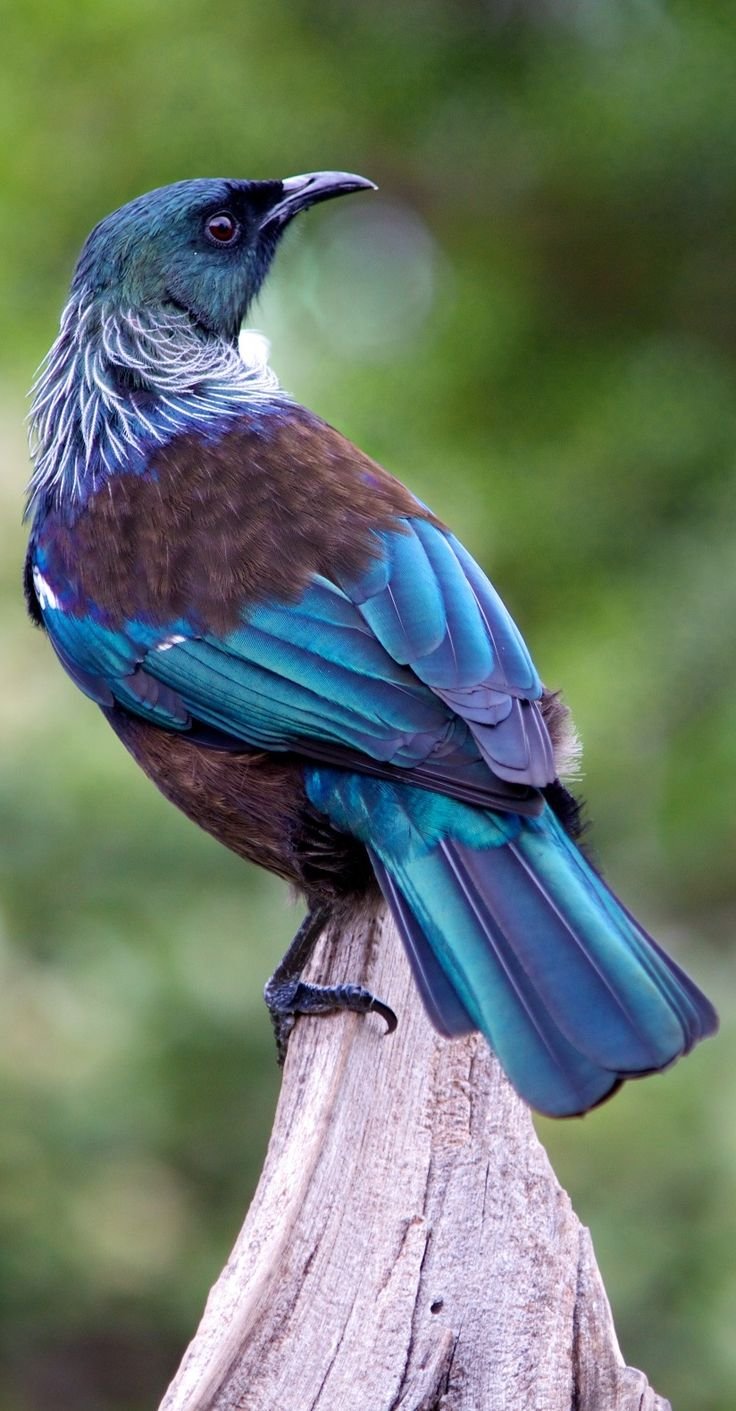 Image – http://petitpoulailler.tumblr.com/image/122105038755