UNHAPPY MEALS FOR SAD FAT NUMPTIES
 WHY DOES ANYONE EAT THIS CRAP?
One in ten New Zealanders are on antidepressants. Although 10% is an eight-fold increase in total prescription numbers from 1998, it's still a hell of a lot less than in America where 25% of the population are said to be on antidepressants.
Now American corporate interests are doing their best to "normalise" depression. And leading the charge is Burger King who have rolled out "Unhappy Meals" to compete with McDonald's "Happy Meals". Of course both are made from the very same toxic shit that causes depression in the first place!
Thankfully most Kiwis regard Burger King as a step down even from McDonalds, so like Starbucks, the horrible crap is here, but most of the locals avoid it, and leave it to the tourists.
Here is an interesting article that indicates that more people are waking up to the links between food and depression, and looks at just how bad toxic foods like gluten really are:
One in ten New Zealanders are on antidepressants.
http://www.wakeupkiwi.com/news-articles-65.shtml#Mental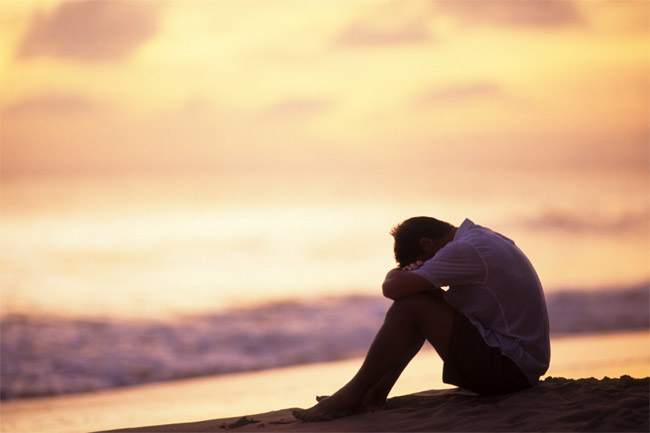 In a period of time where more "cutting edge medicines" have been researched, developed and trialed on our population, rates of mental health disorders continue to rise.
The long term results from the National Institute of Mental Health's (NIMH) MTA study found that children taking medication for ADHD for longer than 24 months showed "significant markers not of beneficial outcome, but of deterioration… medicated children were also slightly smaller, and higher delinquency scores." Source: The MTA cooperative randomised clinical trial.
It's fair to say our current gold standards are not working, so what else has changed in this time period?
Food And Stress
This increase in mental health conditions follows the same exponential rise of obesity and type two diabetes from the 1970s to now. We know that the rise in medical knowledge and the availability of medications hasn't resolved the problem, nor has a 300% increase in gym memberships, so what has changed to negatively affect our mental and metabolic health?
I firmly believe, and the evidence supports this idea, that what we are eating and the nutrients we give to our bodies drastically affect our weight, energy, metabolic health AND mental health in both negative and positive ways.
For many people gluten, refined grains and sugar can cause problems affecting everything from digestion, mood, skin disorders like rashes and eczema, to joint pain, weight gain, migraines, thyroid disorders, mental health disorders and behavioural issues such as ADHD.
For an extensive list of gluten-related symptoms, check out this list.
Gluten is a protein found in wheat, barley, and rye, and is what gives bread its stretch. Many nutritionists now believe many people – not just those with gluten intolerance or Celiac Disease – should avoid gluten as it is a known contributor to leaky gut.
Related: Simple changes to your diet can help with mental health issues
This is problematic for mental health conditions because if serotonin is not kept within your gut and digestive tract, it cannot engage in chemical reactions within your brain to increase your mood.
Refined grains and sugar cause blood sugar spikes and energy crashes as insulin is produced to mitigate the quick rush of glucose and fructose. You can read in length about the problem with refined grains and sugar.
Lastly, the stress of modern living has a huge impact on our mental health. Cortisol is a stress hormone that is activated by everything from traffic, fighting with a loved one, worry, anxiety, excessive caffeine intake and even exercise. Cortisol initiates our fight or flight response in our nervous system. In ancestral times this response was necessary for fleeing from danger.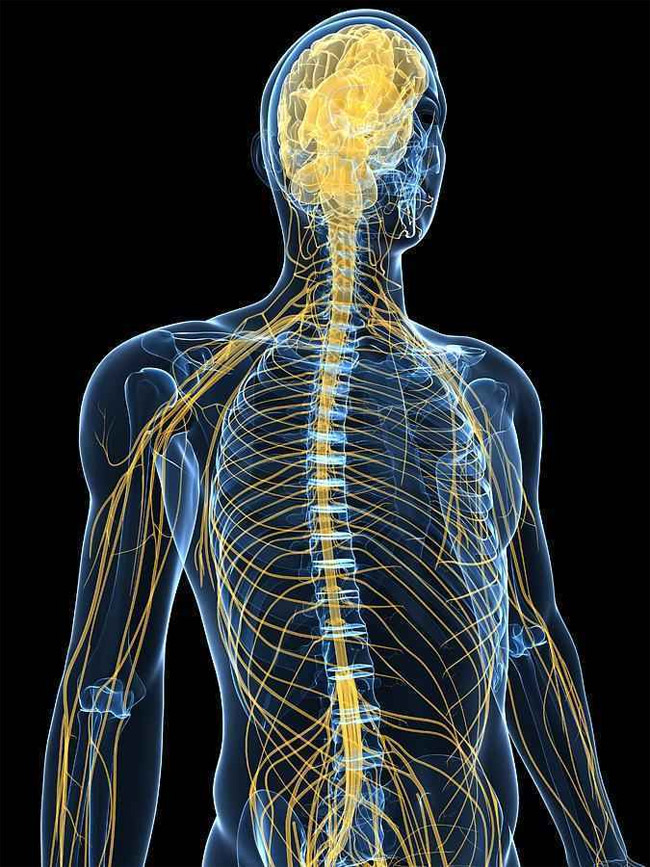 Related: Sadness: The Problem and The Solution
In the modern world, we perceive danger to be everywhere (i.e we release cortisol) despite the fact we aren't running away from a lion. This constant flood of cortisol prevents our "rest and digest"  nervous system from operating. This prevents recovery from exercise or the day's stressors, the production of growth hormone and serotonin as well as preventing sleep and digestion.
Managing stress is critical for those people with mental health concerns.
The Brain Gut Connection
Current research in the field of microbiome health and mental health conditions confirms the theory our stomach is our second brain. There are several reasons for this. The first is Serotonin.
Related: What Does Your Illness Mean?
Serotonin is your happiness hormone. It is a neurotransmitter that relays messages from all areas of your brain to your cells. An imbalance or deficiency in serotonin is thought to influence the brain in a way that causes depression.
Up to 70% of your bodies total serotonin lives in your digestive tract. If you have leaky gut, a food intolerance or gut dysbiosis through poor diet or antibiotic use, the serotonin can leak out of your gut and is then unable to do its job in your brain.
The second factor has to do with the nutritional and energy demands of our brains. Our brains are approximately 2% of our body weight. However, it consumes 20-40% of our metabolism. In other words, it is constantly and disproportionately demanding nutrients and oxygen. One litre of blood enters your brain every minute, carrying whatever nutrients it has access to.
Giving it nutrient dense food and access to as many nutrients as possible is critical for mental health.
So What Can We Do?
Dr Rucklidge's research suggests we need to ensure good nutrient-density in our diets and use therapeutic doses of micronutrients to support mental health conditions.
Related: 5 Stages of Transformation
"Micronutrients such as zinc, vitamin D, Essential Fatty Acids and many more have been used in many open label trials across anxiety, sleep issues, bipolar disorder and ADHD.
All have shown significant reductions in psychiatric and psychological symptoms. Response rates range from 50-80% improvements."
Source: Dr Julia Rucklidge at the University of Canterbury.
The current medical model seeks to use medication first before addressing stress, food, sleep and nutrient deficiencies. I would personally love to see this equation flipped. If we can address dietary and lifestyle factors first, along with nutrient support, while using medication sparingly on a case-by-case basis, we can greatly improve the mental health of our nation.
Related: German psychologists declare "the drugs don't work"
Renowned Harvard Psychologist Calls ADHD A Fraud That Only Benefits The Pharmaceutical Industry
Viewed by academics as one of the most influential psychologists of the 20th century, Jerome Kagan ranked above Carl Jung (the founder of analytical psychology) and Ivan Pavlov (who discovered the Pavlovian reflex) in a 2002 American Psychological Association ranking of the eminent psychologists.


He is well-known for his pioneering work in developmental psychology at Harvard University, where he has spent decades documenting how babies and small children grow, and is an exceptional and highly-regarded researcher.
So it may be surprising to learn that he believes the diagnosis of ADHD (attention deficit hyperactivity disorder) is an invention – and only benefits the pharmaceutical industry and psychiatrists.
Mislabeling Mental Illness
"That is the history of humanity: Those in authority believe they're doing the right thing, and they harm those who have no power", says Jerome Kagan.
In an interview with Spiegel, Kagan addressed the skyrocketing rates of ADHD in America, which he attributes to "fuzzy diagnostic practices."
He illustrated his point with the following example:
Say fifty years ago you have a 7-year-old who is bored in school and exhibits disruptive behavior. Back then, he would be labeled as lazy. But today, that same child is said to suffer from ADHD. That's why we've seen such a dramatic increase in the disorder.
Every child who is having problems in school is sent to see a pediatrician, who then claims it's ADHD and prescribes Ritalin.
"In fact, 90 percent of these 5.4 million kids don't have an abnormal dopamine metabolism. The problem is, if a drug is available to doctors, they'll make the corresponding diagnosis," he said.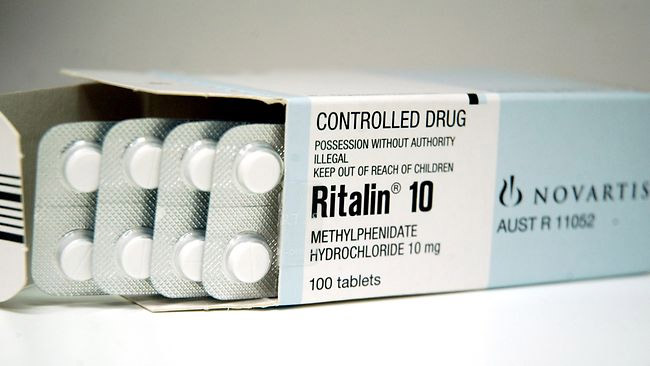 Related: Does ADHD Really Exist!? This Is Why French Kids Don't Have ADHD
"We could get philosophical and ask ourselves: "What does mental illness mean?"
If you do interviews with children and adolescents aged 12 to 19, then 40 percent can be categorized as anxious or depressed.
But if you take a closer look and ask how many of them are seriously impaired by this, the number shrinks to 8 percent.
Describing every child who is depressed or anxious as being mentally ill is ridiculous.
Adolescents are anxious, that's normal. They don't know what college to go to. Their boyfriend or girlfriend just stood them up. Being sad or anxious is just as much a part of life as anger or sexual frustration," Kagan told Spiegel.
What are the implications for the millions of children who are inaccurately diagnosed as mentally ill? Kagan believes it's devastating because they think there is something fundamentally wrong with them.
He's not the only psychologist to raise the alarm about this trend, but Kagan and others feel they're up against:
"An enormously powerful alliance: pharmaceutical companies that are making billions, and a profession that is self-interested."
Kagan himself suffered from inner restlessness and stuttering as a child, but his mother told him: "There's nothing wrong with you. Your mind is working faster than your tongue." He thought at the time: "Gee, that's great, I'm only stuttering because I'm so smart." If he had been born in the present era, he most likely would have been classified as mentally ill.
Jerome Kagan
ADHD isn't the only mental illness epidemic among children that worries Kagan, depression is another.
In 1987, about one in 400 American teenagers was using an antidepressant. By 2002, the numbers leaped to one in 40.
He feels it's another overused diagnosis, simply because the pills are available.
Instead of immediately resorting to pharmaceutical drugs, he thinks doctors should take more time with the child to find out why they aren't as cheerful, for instance. At the very least, a few tests should be carried out – and an EEG for certain, especially since studies have shown that people who have heightened activity in the right frontal lobe respond poorly to antidepressants.
Kagan remembers going into a textbook-type depression after a major research project he was involved with failed. He had insomnia and met all the other clinical criteria for depression. But since he knew what the cause was, he didn't seek professional help. After six months, the depression was gone.
Under normal circumstances, he would have been diagnosed as mentally ill by a psychiatrist and put on medication.
But here lies an important distinction: when a life event overwhelms us, it's common to fall into a depression for a while. But there are those who have a genetic vulnerability and experience chronic depression; they are mentally ill.
It's crucial to look not only at the symptoms, but the causes.
This is where psychiatry drops the ball, as it's the only medical profession that establishes illness on symptoms alone.
Such a blind spot opens the door for new maladies – like bipolar disorder, which we never used to see in children. As it stands today, nearly a million Americans under the age of 19 are diagnosed with it.
"A group of doctors at Massachusetts General Hospital just started calling kids who had temper tantrums bipolar. They shouldn't have done that. But the drug companies loved it because drugs against bipolar disorders are expensive. That's how the trend was started. It's a little like in the 15th century, when people started thinking someone could be possessed by the devil or hexed by a witch," said Kagan.
When asked if there are alternatives to pharmaceutical drugs for behavioral abnormalities, Kagan said we could look at tutoring, as an example, for kids diagnosed with ADHD. After all, it's never the ones who are doing well in school that are diagnosed, it's always the children who are struggling.
Related: ADHD Is A Fabricated Disease, Says Reputed Neurologist