THE FROT ICO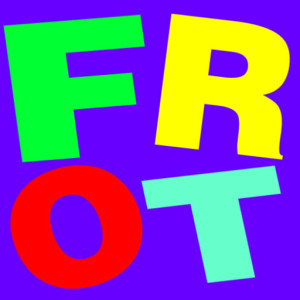 The square profile basic image works well for a variety of uses, and has become popular because it works well on phones and is used by Instagram.  Sizes used on Instagram are explained here. This is my own Instagram gallery.
The minimum size for an ICO is 512 x512 px, although on the browser toolbar it will be tiny so needs to be very simple.
Here's a few other 512 ICO's I just came up with
These don't work as well as the one above, but this is just a starting point.

---