I'm trying to work out a new blogging system
the streets of Wellington NZ are fucking terrifying…
A blogging system is not necessarily a Blurt system..
I want to keep things fast and simple, and this method of posting seems to work OK.
MY FOUR STEPS TO A NEW BLOG ORDER
ONE. Write my original blog post on Blurt. Even if there are not many people looking at content on Blurt, it is an OK way to first get started with a post. It gets it all set up, formatted, and posted online. I could have done this on Hive using their more developed Peakd front end, but I hate those Hive Cabal fuckers and don't want to associate with them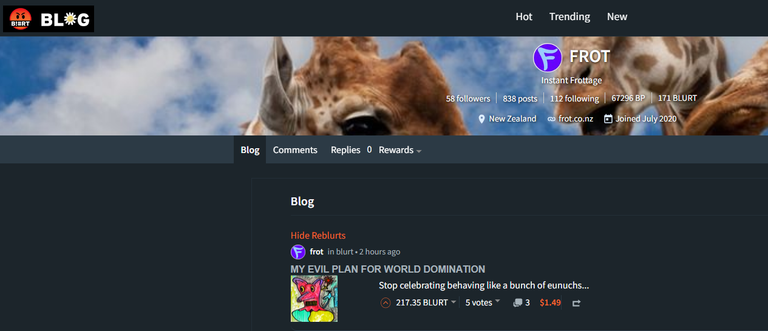 TWO. Copy & paste the whole thing from Blurt and post it as "long read" on Bastyon. That hopefully makes that particular copy pretty hard to censor.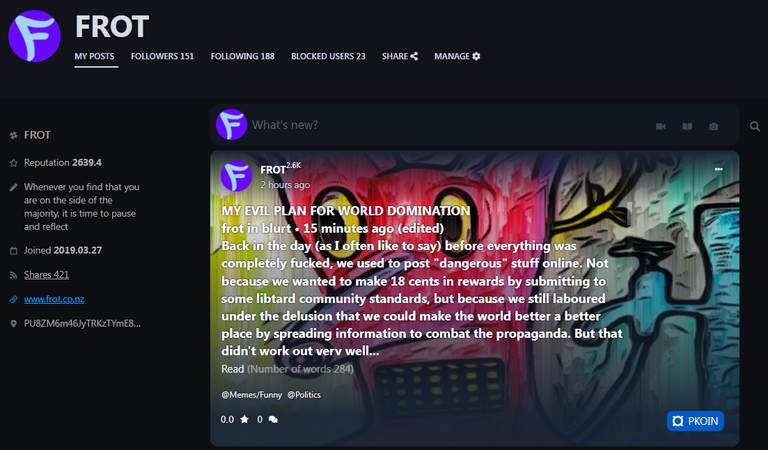 THREE. Copy & paste it all from Blurt again and this time post it on my Frot WordPress blog hosted on my own leased server space hosted in NZ. But I've already been threatened by the NZ communist party for my "misinformation and hate speech content", so long term this could all go horribly wrong. We will see. But my https://www.frot.co.nz URL leads there for now and hopefully putting out my images with a URL as a signature will attract some traffic.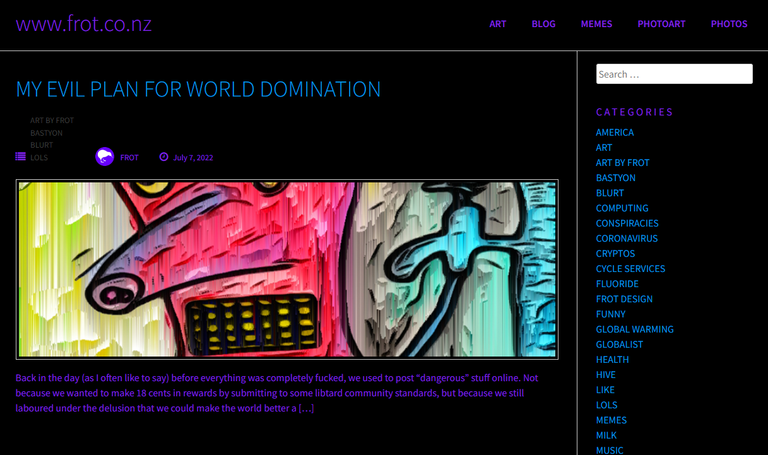 FOUR. Put out heaps of my images – art, photos, and memes with that infamous Frot URL as a signature and toss them about all over the internet like used face nappies in the wind. Who knows where they will end up.