STOP PUSSYING AROUND AND RIP THAT BITCH A NEW HOLE
Some days I try to react from a state of higher consciousness. And some days I just get as mad as fuck watching my country and the entire world being taken apart by a bunch of NWO puppets, satan worshipping paedophiles, power crazed psychopaths and creepy evil fuckers.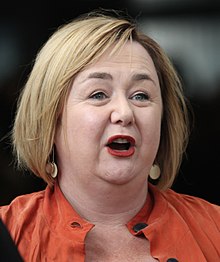 We have a window of opportunity to expose them right now.
This is New Zealand's "Minister of health" -"Dr' Megan Woods –  she has a PhD in history obtained from Canterbury Uni with a thesis titled Integrating the nation: Gendering Maori urbanisation and integration. So she has a degree in HORSESHIT, and she is a big fan of Comrade Jacinda