REAL ART – NOT SOME STONER CRAP
DONE BY A PROPER ARTIST
There I was walking past a flash inner city art gallery and in the window was a painting that looked just like something I might of done myself after a session with so primo sticky bud.
So I took a snapshot of it, but it was on a bit of an angle with a bunch of window reflections.
No worries, after a quick tidy up I had a photo ready to mess with.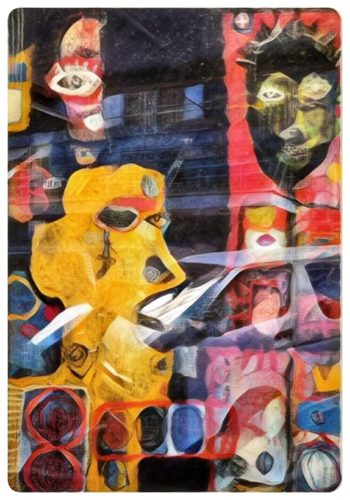 And then in 16×9 ratio and with a few effects it really does look like one of my pictures doesn't it? But it isn't, this is real art, from a gallery, not some crap from a stoner with a computer!