NOT QUITE WHAT IT STEEMED

Steemit appeared set to become the next big thing in 2016, but sadly from mid 2018 on, it just gradually devolved into a steeming pile of bullshit.  www.steemit.com
Steemit is a pretty huge subject, so I'll leave the tech side of it for geeks to endlessly go on about. Here is what my Steemit page has on it:
By 2019 I had stopped posting directly to Steemit and my posts were just automatically shared from my blog here on this website using the WordPress app Steempress.

There are alternative interfaces available, such as STEEMPEAK which give a different look to the original Steemit site.
---
ALL MY STEEMIT POSTS IN A WHOPPING BIG LIST
My two main Steemit accounts were @sift666 and @frot
The best thing I got from Steemit was inspiration, and if I say so myself, some of my Steemit posts were pretty good.
2018:
DO YOU FIND YOURSELF SPENDING WAY TOO MUCH TIME THINKING ABOUT MEN IN DRESSES?
A BROWSER FOR ALL SEASONS
EDITING IMAGES UNTIL THE COWS COME HOME
STEEMIT BRINGS OUT MY INNER GEEK
WHY ON EARTH HAVE I JUST CHANGED OVER TO A NEW ACCOUNT?
I'M CELEBRATING TWO YEARS ON STEEMIT BY HAVING FOUR ACCOUNTS
A BUNCH OF ARSE
I HAVE BECOME A TOTALLY INHIBITED SIFTER
HOW TO WRITE STEEMIT POSTS IN YOUR SLEEP
BACK IN THE 90'S WE HAD A LOT MORE DRUGS WITH OUR BICYCLES
ALL THE GEEK SHIT REVISITED
KURATAU IS ONE OF THE MOST SCENIC PLACES IN NEW ZEALAND
I HAVE MULTIPLE PERSONALITY DISORDER.
CU LATER YOU LIZ PUNKS
DOES ANYONE ELSE HERE REALISE THAT ALEX JONES IS A ZIONIST SHILL
FROLICKING WITH DOLPHINS IN THE MILFORD SOUND
I LIKE TO TYPE BIG LONG POSTS WITH THOUSANDS OF WORDS
TWO YEARS AGO I DID A POST ABOUT GOOD ETIQUETTE ON STEEMIT
DOES ANYONE KNOW WHY CRYPTOS HAVE DROPPED SO MASSIVELY
VACCINATIONS – POTENTIALLY LETHAL AND TOTALLY INEFFECTIVE
AN UPDATE FROM THE DARK SIDE
THANKS TO EVERYONE ON STEEMIT FOR BEING AWESOME
THE TOUR DE DRUGS
DID LANCE ARMSTRONG EVER REALLY HAVE CANCER?
WE HAVE A NEW SUPPLEMENT THAT TASTES LIKE TOILET CLEANER!
Why is my Steemit name sift666?
I HAVE COME BACK TO THE FOLD
I'M COMING OUT ON STEEMIT.
FROM WASHED UP HAS BEEN TO TECH GURU IN ONE DAY
IS IT OK TO BE SHORT?
HOW TO PULL IN MORE VOTES WITH CLICKBAIT IMAGES
HEAD UP ARSE
HOW TO LOSE FRIENDS AND DISTURB PEOPLE
THERE IS A METHOD TO MY MADNESS
BACK IN THE 90'S REAL MEN USED TO RIP THEIR NUTS RIGHT OFF
I'M HAVING A BRAKE FROM BEING ANAL
WHAT DOES "FROT" MEAN?
SIX AWESOME STEEMIANS WHO ARE WORTH CHECKING OUT
MY EVIL EXPERRYMENT – OBSERVATIONS PART 2
SOME PICS THAT MADE ME ROLFLMAO
DOES REPUTATION ON STEEMIT ACTUALLY MEAN ANYTHING ANYMORE?
HOW TO EARN SEVEN LAMBOS A DAY BY ANALYSING CRYPTO TRENDS
TIME FOR A NEO PASSPORT
THE GREATEST ROCK ALBUMS OF ALL TIME
BACK WHEN NEW ZEALAND MUSIC WAS THE HIPPEST IN THE WORLD
WHAT HAVE I LEARNED SO FAR FROM MY STRANGE EXPERIMENT?
I WANT PEOPLE TO JUST SPIT IT OUT AND STOP BLATHERING ON
STEEMIT HAS TURNED ME INTO A SKANKY WHORE
CARS WITH CHICKEN LEGS HAVE BEEN DONE TO DEATH
HOW TO TURN DOODLES INTO ART
IS RESTEEMING THE SCOURGE OF STEEMIT?
HEAD LIKE A HOLE
HOW NOT TO DO A MUSIC POST
SERIOUSLY! I AM MORE SERIOUS THAN YOU SO I AM MORE RIGHT PERIOD
Why Lamborghinis make better tractors than Ferraris
INTRODUCE YOURSELF TO WWW.FROT.CO.NZ
DENTAL HEALTH – Is it possible to heal your teeth?
THERE IS A NEW ANDROID APP CALLED STEEMPAD
COLD TURKEY DAY TWO
A TRIP AROUND THE BLOCK
AND THEN THE PENNY DROPPED
AUSSIES CAN'T SPEAK PROPER
I GOTTA QUIT MAN
A PICTURE FROM MY RECENT ALIEN ABDUCTION
OH BUGGER IT HERE IS A BUNCH OF MEMES
REINTRODUCING MYSELF THROUGH THE STEEMIT NAME CHALLENGE
It's pissing down so I did some freaky shit on my tablet
MY CONSPIRACY WITHDRAWAL CONTINUES
@SIFT666 HAS BEEN ABDUCTED AND PROBED
I just found a post that I forgot to upload from well over a year ago!
Is global warming another apocalyptic religious cult?
EVERYTHING YOU KNOW IS WRONG
THE BIG LIE EXPOSED
ME ME ME
SOMETIMES I SURF WHILE VISITING OTHER MIND DIMENSIONS.
TRANSGENDER SHOOTER AT GOOGLE HEADQUARTERS IDENTIFIED
WE NEED TO TALK
IS DONALD CHUMP A PIONEER IN INTER-SPECIES SCALP TRANSFERAL
THREE SHEEPS A TIKI IN A MORRIE MINOR AND A GOAT
IS STEEMIT GETTING OVERUN WITH SOCK PUPPET ACCOUNTS?
A NEW LOW IN SPAMMING
THROBBING GRISTLE
COCA-COLA IS TOXIC ARSE JUICE
ARE WE ALL TOO SCARED TO POST ANYTHING CONTROVERSIAL
Is New Zealand's prime minister actually a transvestite vampire?
MUTATION IS MY FAVOURITE THING ON STEEMIT
WHAT IS THE REAL AGENDA BEHIND TATTOOING?
WHAT TO DO IF YOU JUST GOT YOUR CLOCK CLEANED ON THE CRYPTOS.
This steemit photo geek thing:
WRITE A SHORTER POST YOU BORING OLD FART!
THE FLAT EARTH CON – BOLLOCKS 101
PEAK OIL – A total con job, but the public have been programmed to believe it
I CAN'T DECIDE WHICH LAMBO TO BUY
CRYPTOCURRENCY 102 – MY PICKS FOR 2018
HOW STONED CAN I BE AND STILL WRITE A STEEMIT POST?
Controversial Topics Art Contest Entry by @sift666
The funniest music video in the history of the universe
FOOLS GOLD
---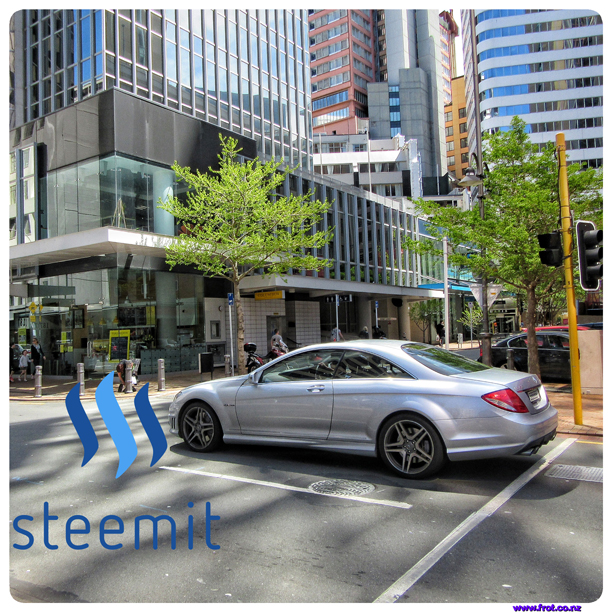 2017:
THE REAL VALUE OF STEEMIT
SOMETIMES WE NEED TO RAGE AGAINST THE MACHINE
SOMETHING TOTALLY AWESOME HAS DISAPPEARED
It's OK to admit it when you haven't got a clue!
CATS ARE INTROVERTS AND ANARCHISTS – LIKE A LOT OF STEEMIT USERS.
A BROWN XMAS
SEVEN LIFE LESSONS FROM THE B&W PHOTO CHALLENGE
Seven Day Black and White Challenge Entry 7
Fear Of Colour (FOC)
CONTROVERSIAL TOPICS ART CONTEST ENTRY TWO BY @SIFT666
MY UNREASONABLE LIST OF DEMANDS FOR A BETTER STEEMIT
Seven Day Black and White Challenge Entry One by @sift666
Seven Day Black and White Challenge Entry 4
Seven Day Black and White Challenge Entry 3
Corporate logos for a Steemit world order
Seven Day Black and White Challenge Entry 2
RUNNING WITH AN UNTAMED DRAGON
IS BITCOIN THE MODEL T FORD OF CRYPTOS?
Seven Day Black and White Challenge Entry 6
IN NEW ZEALAND WE CELEBRATE BLOWING UP POLITICIANS
THE LONGEST COMMENT EVER POSTED ON STEEMIT
CONTROVERSIAL TOPICS ART CONTEST ENTRY ONE BY @SIFT666
I JUST DREW AN ARSEMAN IN THE TOILET
Seven Day Black and White Challenge Entry 5
OVER 10000 AMERICANS ARE IN DANGER OF BEING SUED
DOES ANYONE REALLY WATCH VIDEOS ON STEEMIT?
WHAT WAS THE MOTIVE FOR THE VEGAS FALSE FLAG SHOOTING?
FILTERED PHOTOS FROM THE WELLINGTON WATERFRONT
What is going on with this page?
15 INTERESTING FACTS ABOUT NEW ZEALAND
IS HAVING MORE FOLLOWERS ALWAYS A GOOD THING?
THEY JUST DISAPPEARED WITHOUT TRACE
HAVE I BEEN HACKED OR BLOCKED?
How are you?
Have I been conned by my new followers?
A NEW APP FOR STEEMIT HAS JUST BEEN RELEASED
I'M HAVING A BREAK FROM STEEMIT.COM TODAY
IS THERE A WAY TO STOP THE ZIONISTS
AND I WANNA BE
NORTH KOREA HAS INVADED SOUTH KOREA AND STARTED WORLD WAR 3
Celebrating having 800 followers (Part 8 in a series)
Steemit Photo Challenge 54 – Fluffy Maine Coon
SIFT666 IS BACK AND LOOKING TO WORK OUT HOW
WHO KILLED BOB MARLEY?
WAS THE BITCOIN FORK JUST AN EXCUSE FOR AMERICANS TO FREAK OUT?
I AM NEW TO STEAMIT
PUNCH AND JUDY ARE PUPPETS!
POST THE SORT OF CONTENT ON STEEMIT THAT YOU WANT TO SEE
A CENSORSHIP THREAT TO STEEMIT
OLD TIME STEEMERS LIVE IN A DIFFERENT WORLD TO NEWBS
Kiwis vs Aussies
THE COLOR PURPLE
IS STEEMIT LIKE A COUNTRY BEING FLOODED WITH IMMIGRANTS?
PAINTING IN THE STREETS
Not Safe For Americans (NSFA)
A purple face painting
The three cardinal sins on Steemit.
How to avoid losing everything in the blink of an eye.
HOW MANY KIWIS ARE HERE ON STEEMIT?
REVIEW OF VICOD 5G VAPE
The most overpriced apartments in the world
There is a kitten in our toilet
MY NEW VAPE IS ORANGE
A VERY ORANGE VALIANT REGAL.
Have the payouts on Steemit turned into a mass circle jerk?
STEEMIT IS REPLACING BLOGS, SPAMS AND FAKEBOOKS
ARE SEX, DRUGS, AND ROCK'N'ROLL VERBOTEN SUBJECTS ON STEEMIT?
TOSS YOUR VOTES ABOUT LIKE CONFETTI
NINE MONTHS AGO I DID A POST ABOUT ASSES
MY NEW VAPE ARRIVED AND IT'S AWESOME
How to remain unseen on Steemit.
HANGING OUT ON THE WRONG SIDE OF THE TRACKS
AMERICAN GODS JUST BLEW MY DOORS OFF
My favourite colour – Indigo
I HAVE BEEN RELIABLY INFORMED THIS T-SHIRT IS PURPLE
DON'T WORRY BE HAPPY
SELL YOUR BITCOIN NOW BEFORE THE BUBBLE BURSTS
DOES ANYONE STILL RIDE MOTORBIKES?
Yachts in Wellington Harbour floating on Indigo water
WE MAY BE DEVICE ADDICTS
HOT LEATHER CLAD BABES ON MOTORBIKES vs. CRYPTOCURRENCY CHARTS
MY WHOPPING GREAT STEEMIT SIGNATURE
Inspired by @nonameslefttouse
SHOOTING FOR THE MOON
Mouldylocks on Youtub
CRYPTOCURRENCY 101
SOLID PROOF THAT IN 1969 LED ZEPPELIN INVENTED EVERYTHING.
The comment that became a post
Taking Photos in the Weta Workshop.
ANYONE KNOW WHAT'S UP WITH THE IMAGE HOSTING SITES?
Has Steemit just become one of those sites where people post pictures
Is Pinterest becoming another evil social media site like Fakebook?
FROM VOLCOM TO MOOLOV
THE LION THE PORNSTAR AND THE POLAR BEAR
Feline wisdom for today
Sucked into a Steemit vortex by a couple of bird cushions.
Overnight my Steemit fortune has disappeared. Have I been hardforked?
I've Been Taking Photos Of Strangers Again.
Earthing
WE ARE AWESOME
How to fix the Steemit flagging and downvoting issues in two easy steps.
It takes all sorts
A WEIRD ATTRACTION TO FREAKS
Just harden up and deal with it!
My timeline is filled with experimental anger so here is some art
A bunch of conspiracies that the public have fallen for hook line and sinker.
THE LONG AND THE SHORT OF IT
Why do computer systems all generate geek fanboy cults?
Ever totally missed a season?
Putting on a different hat on Steemit
MAKE AMERICA GREAT AGAIN
Steemit Photo Challenge #32 – Three trees from Lake Taupo New Zealand
Ever get a song that you just keep rocking out to all day?
Two Decimal Point Changes That Could Transform Steemit Overnight
Three cool things I've noticed on Steemit today
THE HOT NEW TREND IN BEARDS
THE EVOLUTION OF BILL GATES
Does Steemit have a new image posting thing that makes it easier
NOT SAFE FOR WORK
DOWN ON THE DOCKS
A NEW YEAR SPACE INVADER
NOT SAFE FOR WORK ULTRA HARDCORE PORN (NSFW)
VISION FOR A NEW AMERICA
HOT KARL ACTION – KICK ARSE ROCK MUSIC FROM THIS CENTURY
STEEMIT TOOLS
ANY OPINIONS ON MEDIUM?
HOT BABOON ACTION – MUSIC IN THE 21ST CENTURY
---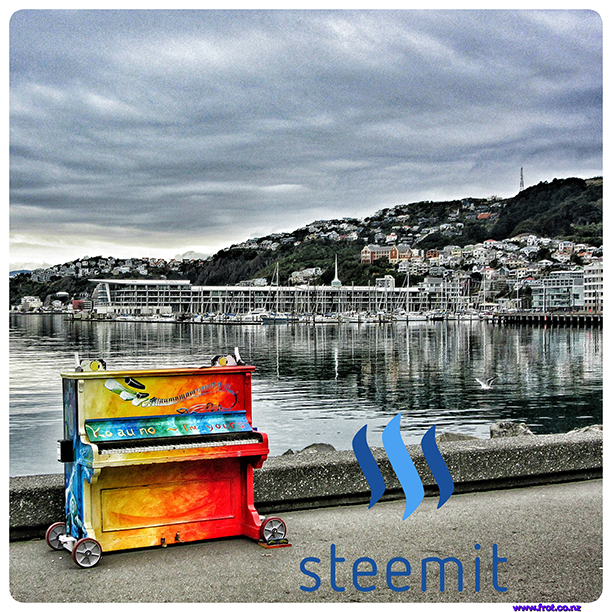 2016:
My plan for world domination through website and social media use
COOL RIDES
VEGAN COFFEE
MERRY XMAS EVERYONE
Steemit page view icon
Space is a commodity
SOME COOL REACTIONS TO THE KILLERY VS TRUMP THING
A good shake up in New Zealand
GUY FAWKES IN WELLINGTON NEW ZEALAND
Steemit Photo Challenge #19 Human Body – Entry 2 – Parallel Body Dimensions
Steemit Photo Challenge #19 Human Body – Entry 1 – Working Until I bleed
AMERICA – LAUGH OR CRY
Steemit Photo Challenge Entry #18 Transport – Massive Grunty V8
Back in frontier days
A WALK AROUND THE BLOCK
Self help techniques to calm a freaking mind
LIFE, DEATH AND STEEMIT
I'M GIVING UP, I'M GOING TO QUIT
Killary caught out yet again
THE MARTIAN ANAL DIVISION
Is longer really better?
Global Warming – The new apocalypse
The South Island of New Zealand
Ten Things We Are Not Being Told About Diet (Part One)
Why a Facebook misfit belongs on Steemit
Paper before processor
The Great American Fart – A NOVEL
STEEMIT VS WORDPRESS
SIX CHANGES I'D LOVE TO SEE ON STEEMIT
This new Steemit photo geek thing
THE DEVOLUTION OF WINDOWS
The Ancient Art of the Body Double
Atomic bombs are a complete con job – they don't even exist.
GOOD ETIQUETTE ON STEEMIT
Ten More Things We Are Not Being Told About Diet (Part Two)
The killer thumbnail image – HOT CLICK BAIT
Did Facebook kill off email?
HOW'S YOUR ARSE?
IT'S BEYOND OUR CONTROL
THE LONGEST COMMENT
MY OBSESSIVE POLAROID PHOTO FETISH
IS STEEMIT THE FUTURE OF THE INTERNET OR JUST THE NEW FACEBOOK?
My first Steemit post
Where has my Steemit dollar fortune gone?
IN YER FACE – The fine art of intimate portrait photography
I HAD A LIST!
PHOTOS FROM THE BEAUTIFUL WELLINGTON NEW ZEALAND WATERFRONT
Some complete bollocks that believers have fallen for hook line and sinker
WHAT TIME IS IT?
WHAT TIME IS IT? – REVISITED
---

STEEMIT TOOLS
There were many handy Steemit tools. These are some that I have used, that were still working last I checked. They are slowly disappearing though.

Steem MD
Shows all your technical data, including who you have voted for, who has voted for you, and comments by or to you.
(Remember to enter your own Steemit user name for all these sites or they won't do anything)

Steem Bot Tracker
The place to go to upvote your posts with bots.
Steem Spectacles
Find out who your most loyal and valuable followers are.

Steemwhales
Shows rankings by reputation, post count, followers, following, posting rewards, curation rewards and estimated value of your account.
SteemVP
Find out who your most valuable followers are.
Enter your username (without the @)

Auto Steem
Auto vote authors you want to support
https://autosteem.learnthis.ca
Steem Now

See your voting power

Steem Tools

For a bunch more Steemit tools see this site

---

SOME VERY BASIC STEEMIT FORMATTING NOTES
Headers – Using  "#" up to 5 times in a row "#####" before the text will give you Heading sized text decreasing from largest to smallest with the number of "#" used.
eg. # Biggest Heading down to ##### Smallest Heading
(leave a space after # and it's just at the start)
Italics – Surround a word or phrase with an asterisk "*" on each side
eg. *example*
Bold – Surround a word or phrase with a double asterisk "**"
eg. **example**
Links – Use the format [TEXTgoes Here inside brackets](httpLinkGoesHere inside parentheses)


WAS STEEMIT ALL JUST A CIA PSYOP?
EVENTUALLY I WAS SEEING SO MUCH DODGY SHIT GOING ON WITH STEEMIT IT BOGGLED MY MIND
Sadly things all went horribly wrong and my three year experiment in blockchain based social media lead to me think that the whole thing was a CIA psyop right from the start.
Some "conspiracy theorist" I turned out to be – I got suckered bigtime…
Never mind, I learned a lot, it really helped my blogging, I made some friends, and I even made some actual money for the first two years. But in order to fit into the scene I turned a blind eye to a bunch of stuff that was glaringly obvious really. Especially with the benefit of hindsight…
At the time of writing, Steemit is still a fully functioning website, but my own belief in it is over. I still keep an eye on it, but I'm not really into it anymore, and am mainly trying to work out what the scams are actually achieving.
For two years I was obsessed with Steemit, I had four accounts, did over 350 full length blog posts and many thousands of comments, had nearly 3000 followers, and earned thousands of dollars in payouts. But by late 2018 I could see that it was not what it seemed and we had been played like a fiddle.
This is all just guesswork and may prove to be wrong as the saga unfolds, but at the start of 2019 these were my speculations of what may be going on:

  I strongly suspect Steemit was originally set up by the CIA, just like Fakebook was, and that Dan Larimer's father Stan works for the CIA. And like the CIA, Steemit's headquarters are in Langley Virginia.
Dan is most likely not really a tech genius but is just a mid level computer geek with all the usual geek mental development issues. Just like Suckerberg.
And Dan is really only a front man for a far more talented CIA development team, he was chosen because of his father and because he is geek enough to be credible in that role.

Ned was not really part of the initial set up. He was chosen to be a frontman for Steemit (his appearance was his main selling point) but ultimately he was always destined to be a public failure. Like Suckerberg, Ned is just a fall guy.
Steemit was never meant to become the next Fakebook, but was mainly set up to be a test site for a bunch of psyops. 

Because there are several operatives playing some of the key accounts, sometimes they swap roles and are clearly not the same person.
Sometimes totally fake posts are actively promoted by biggest accounts. And the propaganda site Wikileaks is relentlessly promoted as a credible source. That is pretty common online, but on Steemit it is by bloggers purporting to be serious conspiracy researchers, while the whole Julian Assange/Wikileaks psyop is obvious bollocks to anyone who bothers to check.
The main accounts all have insider connections and are working various voting scams. For example, one obviously dodgy account known as "Haejin" (the wealthiest account on Steemit) constantly drains out reward pool money.
In the pre alpha days of Steemit the insiders set up a bunch of accounts. One of them was called "Bernie Sanders". There are thousands of fake accounts on Steemit, but the Bernie Sanders account and its 200+ bots seems to dominate them all, and it has clearly shifted its underlying agenda several times – most notably from initially encouraging new users, to later trying to drive all real (non-bot) accounts off the platform. The "Bernie Sanders" account has also become ever more aggressive and constantly has fake arguments with other fake accounts over subjects such as vaccinations (one day it suddenly became militantly pro-vax).

"The head flaggot is a pig demon who walks erect, seizing violators and squeezing the shit out of them, which he grinds into their mouths and noses until they suffocate"

THERE ARE SEVERAL DIFFERENT TYPES OF FAKE ACCOUNTS ON STEEMIT
The most obvious ones are the bots – there are upvote bots, downvote bots, bots to alert other bots – the place is crawling with bots – bots even vote, comment, and have wars with each other. It is estimated that more than half the accounts on Steemit are bots
The second type of fake accounts are more cunning. They are fronted by actors who produce videos, post photos of themselves, and appear to be constantly posting and commenting. What is a typical fake account like? – often they are popular, with over 5000 followers, they have a high rep – over 70, they have quite a lot of $ in their wallet – over $20k, they commonly started out pretty early – often in June or July 2016 (prior to the big Jeff Berwick PR push in August), and they tend to post a lot. Not entertaining or fun content, but stuff about cryptos, geek stuff, Steemit, politics, news. Some mid level conspiracies, but nothing too deep.
They tend to be reasonably presentable – better looking than you might expect for  geeks who do nothing but write Steemit posts and do computer stuff. Rather than looking like fat geeks, they look like male (and sometimes female) models. Maybe because they are…
Their lives make no sense – supposedly they lead active lives doing all sorts of stuff, but somehow manage to constantly monitor everything that is happening on Steemit – they never change their opinions or interests, but just keep on constantly doing posts, replying to comments, engaging in chat room discussions. But the really big one: unlike real people, after two years they don't burn out.
Everyone who uses Steemit for more than two years tends to burn out – they become disillusioned, they miss all their friends who have quit, they miss getting payouts, and they have to admit they were deliberately turning a blind eye to all the bullshit.
They are going backwards and they know it. But the fake accounts never get to that point – they keep on saying the same stuff, the same amount of times, day in and day out. They never acknowledge that the Steemit platform is collapsing around them.
These fake accounts are the PR face of Steemit – promoting the platform, and promoting cryptos. Without let up. Any realistic criticism for cryptos is ignored. They get hundreds of comments on their posts. Boring meaningless messages of support from accounts with no money or posting history. Bots.
I'd say the main aim of Steemit (along with promoting cryptos and scamming a lot of money) was always to develop AI in social media.
To start off with, along with all the fake witnesses, a large number of the prominent accounts were fake – some very obviously. A good example was @sweetsssj – which was always clearly a production team with at least a model, a photographer, a writer, several on site assistants, an organizer and an investor. She earned over $1000 per post, and churned them out like clockwork. One person did point this out but was immediately flagged off the platform, so the rest of us shut our faces.
A less obvious fake account is the often entertaining and informative shill Jeff Berwick – he is real but he has a big team behind him. Another main agenda of Steemit was to promote cryptos. He also promotes the idea of a global financial meltdown (the global warming of economics?)

So it was always clear that there were a lot of fake accounts, but what was less obvious to begin with was that some of them were not human at all. They were AI accounts.
An account called "@bloom" was a good example of an early very low level AI account – It never posted anything and just flagged posts where the balance to keep the post flagged could be assisted with extra input from its 11,000sp wallet
The AI accounts developed rapidly until they could comment and actually pass for real if you didn't look too closely. But what gave them away apart from being humourless morons is that they endlessly aim to create controversy and disagreement.
A more advanced example of an AI account designed to create controversy was @anarchyhasnogods – this is what a primitive AI argument might look like – but it does get a bit repetitive – https://steemit.com/steemstem/@anarchyhasnogods/man-kidnaps-and-strangles-women-telling-her-he-is-going-to-kill-her-all-for-sexual-gratification-is-given-stern-warning-by-judge
They appear to have humans overseeing them and creating some posts and comments, but leaving the AI part of the persona to trawl though all the posts making comments.
Part of why Steemit never really grew or developed as a site after 2017 is because that was not the aim. The aim was to develop the AI side of it until it got to the point where a huge portion of the accounts are AI.
Eventually that side of things was pushed too far and more cracks started to show. The flagging looked ridiculous, the comments could bore a rock to death, and the site ran worse by the day.
Once an AI account starts flagging your account, it's screwed. And a large number of real Steemit users have been driven off the platform using flagging. Leaving mostly AI accounts.
Why on earth did I keep on using it? – Because I was addicted, and wanted to still be part of an amazing site again like it was in 2017, so for months I put off admitting to myself that it was all over.
WHAT IS THE REAL PURPOSE OF CRYPTOS?

Cryptos, starting with Bitcoin, appear to be a giant scam, and yet another a zionist plot – aiming towards a one world currency. Probably they will be fine tuned and manipulated up and down for years, creating insider profits until the timing is right to crash the global economy starting with America, and force in a one world currency. Problem, reaction, solution.
But I'm not saying to avoid cryptos – I've made some good profits on cryptos and although I think they are totally corrupt, I still think if you are aware of that, and take profits when you can, they are worth playing. Having already done that, I can't really lose – if they become worthless overnight, at this point I'm still ahead. And I will happily accept payments in cryptos – that side of things works fine.
---