IN SEARCH OF KIWIS ON HIVE
Let's get NZ back on the blockchain again like we did in the old days!
Back in the glory days of Steemit (2017) there were lots of Kiwis posting. I had an account @mg-nz (Made Great – NZ) just for following Kiwis and curating NZ content. At one point there were 55 active Kiwi bloggers on Steemit.

But in 2018 almost all of them quit posting. And pretty much non of them ever came back to Steemit or started posting on Hive. There are bugger all Kiwi's on Hive at the moment. It would be great to get a bunch of Kiwis posting again on Hive.
@kiwibloke has just set up a community for NZ content- New Zealand – he did a post about here: https://peakd.com/hive-155184/@kiwibloke/community-launch-and-introduction

We can start using this tag for NZ content – #newzealand
Here is some great NZ content:
@samuel-earp-art is doing posts of his awesome NZ paintings like this: https://peakd.com/art/@samuel-earp-art/painting-a-seascape-piha-wild-sea
@sharker a visitor from Moscow has done a series of amazing posts about NZ like this one:
https://peakd.com/hive-184437/@sharker/somewhere-on-the-edge-of-the-world-new-zealand-part-13#@frot/re-sharker-qb9oxl
I remember back in the day when I could pull in five cents for a NZ post like this: https://steemit.com/photography/@sift666/photos-from-the-beautiful-wellington-new-zealand-waterfront
PHOTOS FROM THE BEAUTIFUL WELLINGTON NEW ZEALAND WATERFRONT
ORIENTAL BAY – WELLINGTON, NEW ZEALAND
Being lucky enough to live in Wellington, one of my favourite places to hang out is Oriental Bay, by the yachts and luxury apartments.
On a calm day (which despite the windy reputation, does occur occasionally) it's mind blowingly awesome.
Sometimes I like to edit my photos into little purple framed squares, because I have a bit of a fetish for the Polaroid style, and purple is my favourite colour.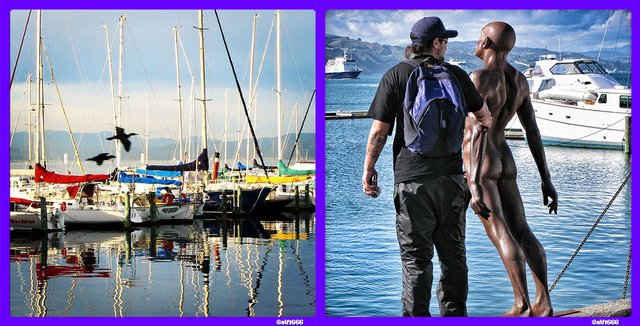 Here's a few shots I've taken walking along the Wellington waterfront.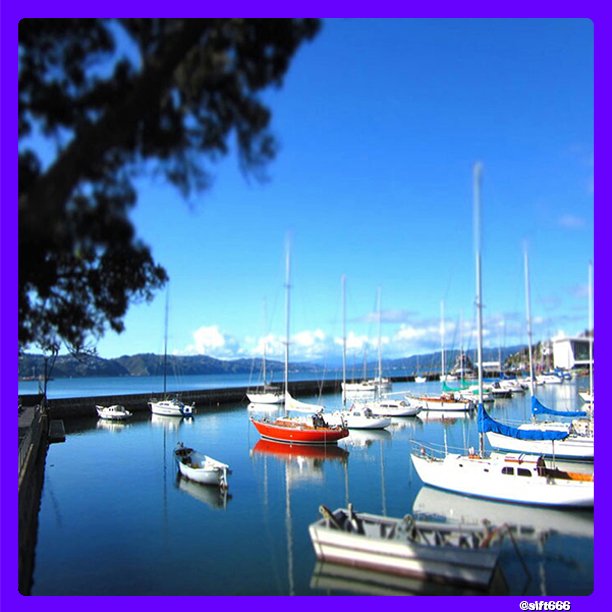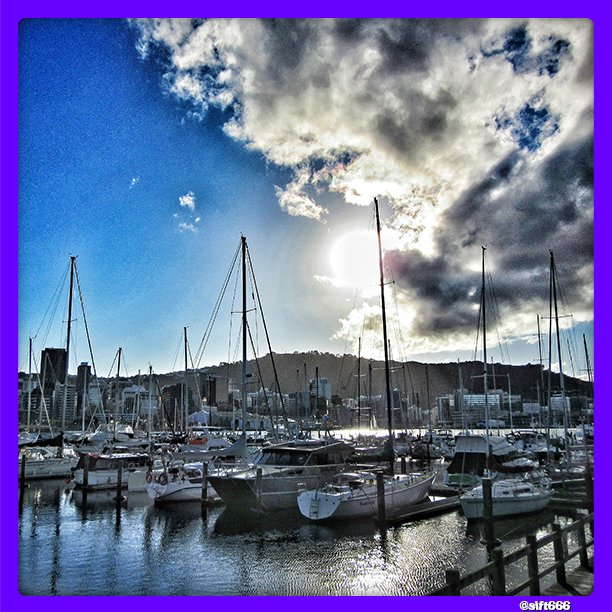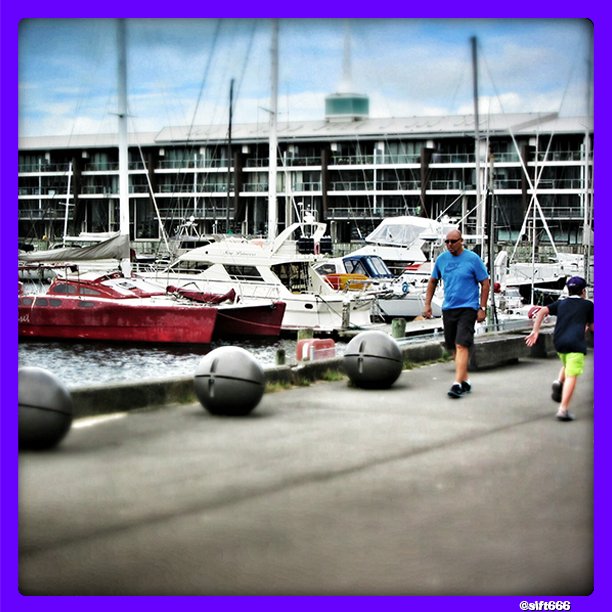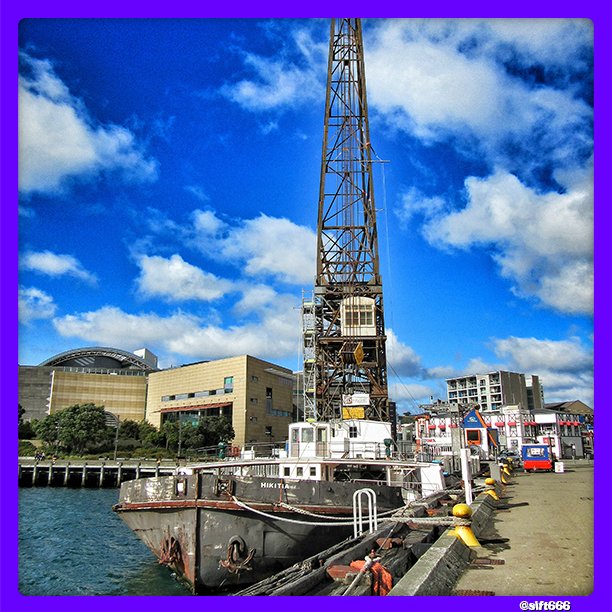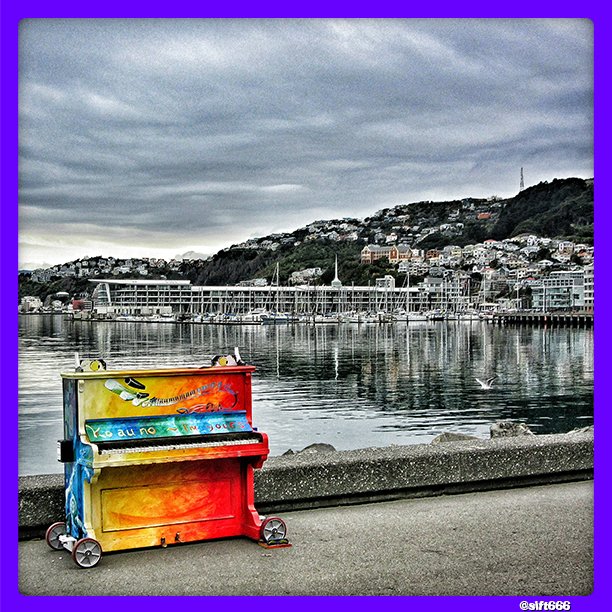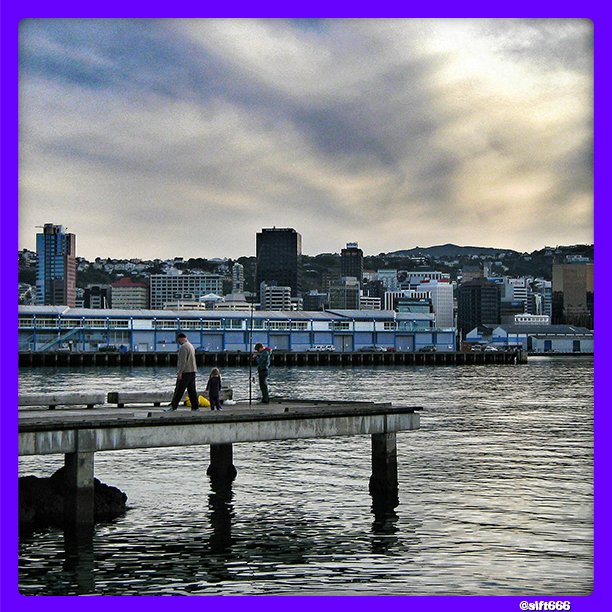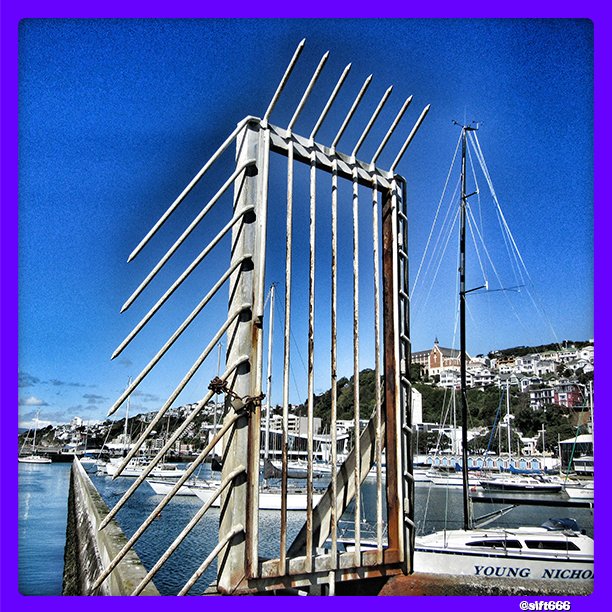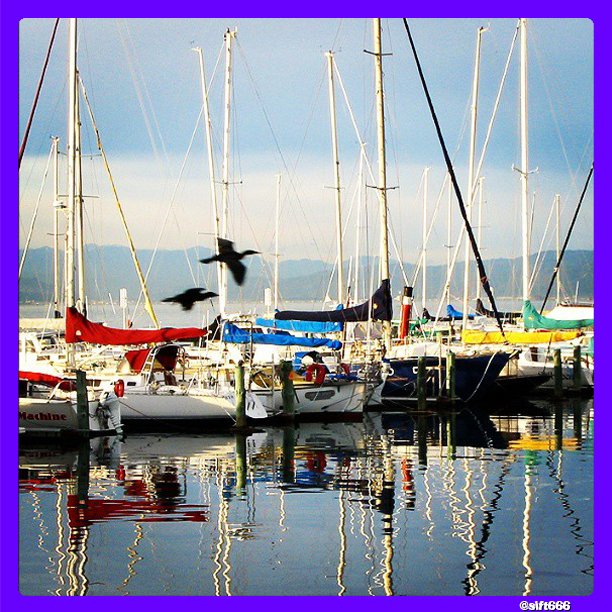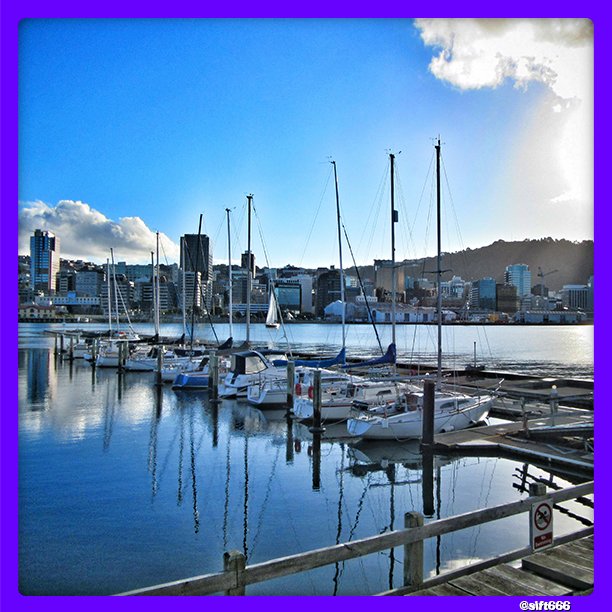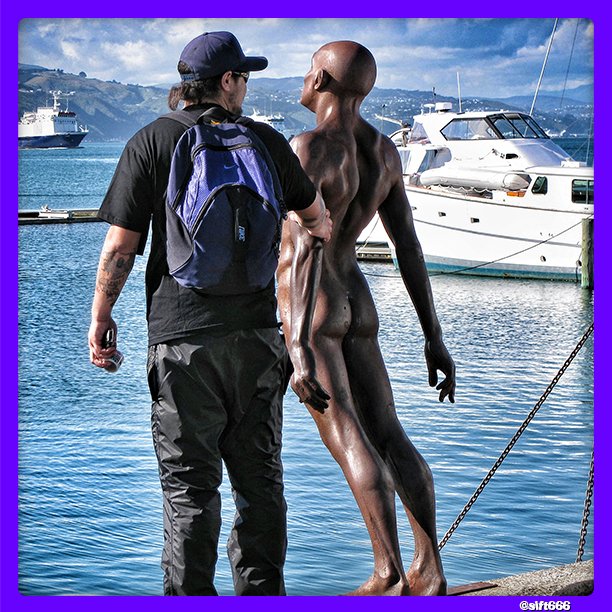 And here is one from part way up the hill (Mt Victoria) looking out over the harbour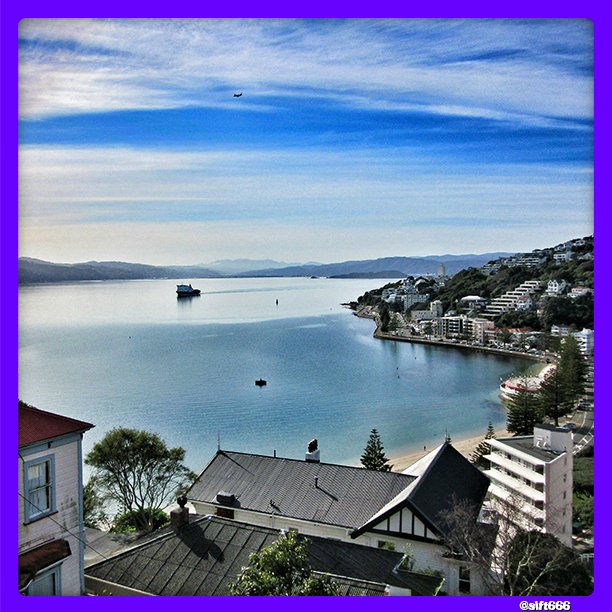 ---
SIFT666 aka Ian Gregson is a professional Steemit photographer and crypto-currency investor from New Zealand. In between sunbathing and counting his wedge he likes to watch YouTube videos about sheep and is currently designing a website portal to rival Steemit called https://www.frot.co.nz