Our Goal
Open access to organic raw milk for all New Zealanders, along with easy access to a full range of locally produced organic dairy products.
---
Encouraging News
---
Raw milk is freely sold in most countries
Raw milk is freely sold in most countries throughout the world – New Zealand, Australia, and Canada being notable exceptions. Countries where raw milk is widely consumed include: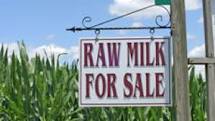 • The entire European Union (EEC) where all raw milk products are legal and considered safe for human consumption, and can be sold without any price, variety, or quantity restrictions.
• France where raw milk and raw milk cheeses are considered the standard for high quality dairy products. Many traditional French cheeses have solely been made from raw milk for hundreds of years.
• Germany where raw milk is sold widely in all health food stores, large supermarkets, and delicatessen sections of department stores. Raw milk is legally sold throughout the country.
• Italy where raw milk is sold from vending machines, as well as from shops and farms.
• The United Kingdom where raw milk is legal in England, Wales, and Northern Ireland. About 200 producers sell raw, or "green top" milk direct to consumers, either at the farm, at a Farmers' markets, or through a delivery service.
• Asia where milk is usually unpasteurised. Laws prohibiting raw milk are nonexistent or rarely enforced.
• Russia where raw milk is sold from vending machines in the street, and delivered to schools by truck.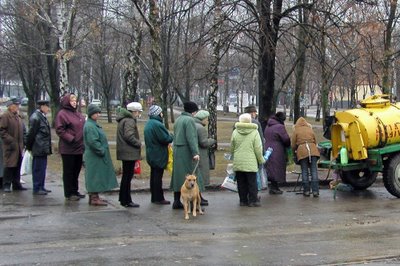 • Slovenia where raw milk is available from Mlekomats (Raw Milk Vending Machines) throughout the country. Homogenized milk has been widely discussed in the Slovenian media so most people there are aware of its artery-damaging effects.
• The USA where raw milk is legal in 31 out of 50 states, and if states which permit the sale of raw milk for animal consumption are included, the total is 35 out of 50 states. (Cow shares or raw milk sold for "animal consumption" enable sales in many states where retail for human consumption is prohibited)
---
Boom in fresh milk vending machines
The Prometea vending machine company, has a 20 year history in live-stock equipment production. Their fresh milk dispensers have been provided to the European market since 2005 They enjoy providing highly sought after non-pasteurized, non-homogenized, fresh milk to the European people. Their fresh real milk vending machine is proving to be quite popular, in fact demand for this "liquid gold" dispenser is growing tremendously.
The vending machines for non-homogenized, non-pasteurized milk come in a few different charming and colorful styles. One style is the Alpine Hut vending shop which is equipped with the fresh milk dispenser. This fresh milk vending machine is ideal for city squares or locations which would house this more permanent structure.
This smaller fresh milk vending machine can be placed in shops, stores, offices, schools, hospitals, and sporting venues. Wherever vending machines can be found, this marvelous fresh milk vending machine would fit right in. They have many other eye appealing designs to fit the different locations. Just put a clean container under the nozzle, and pour this yummy probiotic elixir that will increase your intestinal micro flora and up your enzymes for health intake.
---
The Royal family drink raw milk
The Queen drinks raw milk from her own herd, and has it delivered to other members of the royal family. The Queen was born in 1926, and her mother died at the age of 101.
---
Federated Farmers NZ supports the legal sale of raw drinking milk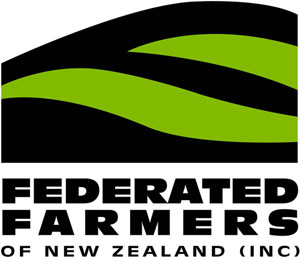 Federated Farmers asked its members what they thought about MAF's proposal for continuing to legally provide for farm gate sales of raw milk. We received 464 responses to our recent survey and discovered there are two markets out there – one operating at the farm gate and another in towns and cities, where raw milk clubs provide to urban communities. While Federated Farmers agrees Option 3, for those who want to sell milk at the actual farm, we are asking MAF to work with the industry to develop a workable policy for those who want to sell milk further afield. This will give those people who live too far from the farm the choice of drinking this milk. Ultimately we are asking MAF for the status quo to remain until this workable policy is developed. See the full submission by clicking here. Nov 2011
---
Not a single person has died from drinking raw milk in America this century
The US Centers for Disease Control and Prevention (CDC) admits not a single person has died from consuming raw milk products in 11 years The US Centers for Disease Control and Prevention (CDC) refuses to acknowledge that, based on all available statistics, raw milk produced on clean, small-scale farms is actually far safer than pasteurized milk from factory farms.
But the agency did admit earlier this year, after being pressed and warned of a potential Freedom of Information Act (FOIA) request if it failed to comply, that not a single person has died from raw milk consumption in over a decade.
This may come as a shock to some who, because of all the propaganda about the alleged dangers of raw milk, are convinced otherwise, but it is true – one of the two deaths often cited by the CDC as evidence that raw milk is dangerous was actually linked to the consumption of raw queso fresco cheese, which is currently outlawed by the US Food and Drug Administration (FDA). And the other is likely linked to an adulterated raw milk product as well, rather than to raw milk.
After repeatedly petitioning the CDC for clarification about its questionable raw milk statistics and getting nowhere, Mark McAfee, owner of Organic Pastures Dairy Company (OPDC) in California, finally threatened to file a FOIA request to get to the truth. Shortly thereafter, he received a response from an unidentified official at the CDC's information office explaining that the one "raw milk" death that occurred between 1998 and 2008 was actually linked to illegal raw queso fresco cheese.
The agency has not yet provided details about the other death, but it is likely that it, too, was linked to some adulterated raw milk product rather than to raw milk itself. If and when the agency finally fesses up to the truth about that case, it will also be inadvertently admitting that it has lied to the public for many years about the nature of raw milk.
The CDC's continual avoidance of talking about the much worse dangers associated with pasteurized milk further illustrates its raw milk bias. In 2006 alone, there were at least 1,300 people who got sick from pasteurized milk just in California – and yet the CDC only talks about the roughly 39 reported illnesses every year in the Golden State that are alleged, but not necessarily proven to be, linked to raw milk.
To learn more about the safety of raw milk versus pasteurized milk, check out Dr. Ron Schmid's book The Untold Story of Milk: Green Pastures, Contented Cows and Raw Dairy Products