HOW I MADE TWELVE AND A HALF GRAND FOR A BLOG POST
GET RICH BY BLOGGING!
Back in 2016, in the early days of the blogging platform Steemit – when it still looked like an awesome new blogging platform rather than a massive Ponzi scheme – certain key accounts were flinging money about in an apparent effort to bring in new users.
One of my first posts got a $404 payout. Although the whole thing looked a bit suspect, I didn't look a gift horse in the mouth – I just went "choice mate, thanks a lot" – https://steemit.com/photography/@sift666/my-obsessive-polaroid-photo-fetish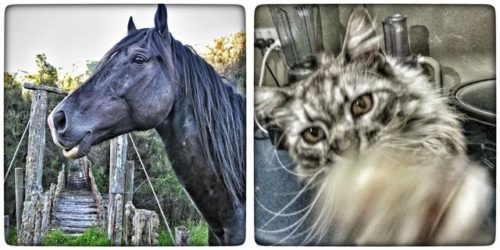 Next I started learning about crypto currencies, and by early 2017 was hanging out to get started. So I cashed out some of my Steemit earnings and bought some Bitcoins. They were only US$1000 (1) back then so US$404 bought 40% of a Bitcoin.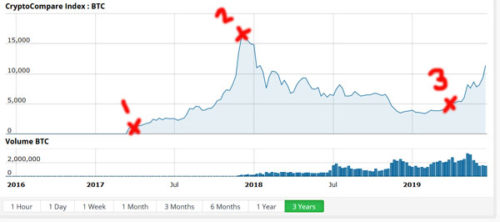 Cryptos went nuts that year, and by the time Bitcoin went up over $15000 I was getting very sweaty and nervous. I managed to cope with the stress until they hit $17 000 (2) then sold the lot and breathed a sigh of relief. They actually peaked for a short time at $19000 but $17k was an awesome point to ditch them.
So 40% of a Bitcoin went up from US$400 to US$6800. Then convert that into NZ$ and it becomes NZ$10300. Next I used that money to buy gold bullion when it was $NZ1700 an ounce, and now it is up to NZ$2100 an once, so that $10300 went up an extra 23% and become NZ$12669
The next gamble is seeing if some more Bitcoin bought at US$5000 (3) can be timed for sale that well again – I'm just waiting for that nervous sweaty feeling to come back, and then it will be time to zip over to the the bullion shop – https://www.mygold.co.nz