WORDPRESS BLDR NOTES
Notes to myself about using WordPress and the BLDR theme
(There are so many menus in WordPress I really need to take some notes! )
---
CHANGE THE NUMBER OF BLOG POSTS SHOWING
The default is 10, but I prefer to show at least 50, or to go big and show the lot by setting this at 500 (it's rare for anyone to click on "older posts" so why not just show them all on the only page that will be viewed?)

Click on Settings.
Click on Reading.
Change "Blog pages show at most" to 50 or 500 and save.
---
CHANGE WHAT SHOWS IN THE SIDEBAR OF THE BLOG
Dashboard – Appearance – Widgets
I'm using this set up: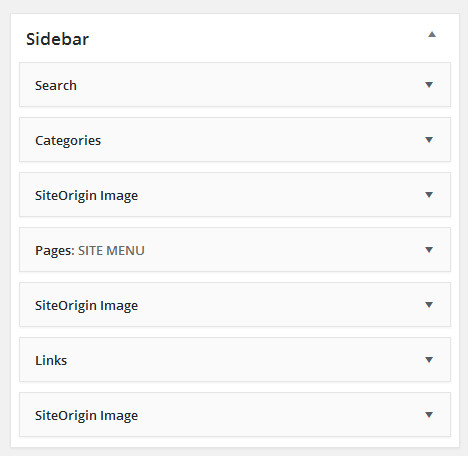 ---
HIDE THE TITLE
To hide the title that comes up by default at the top of pages and posts
The rough way – just make it the same colour as the background:
Dashboard – Appearance – Customise – Colours – Entry Title Colour
 Method 2:
https://wordpress.org/plugins/hide-title/
---
BLDR FAQ PAGE IS HERE
BLDR FAQ page is here:  Builder_Frequently_Asked_Questions
---
 PRESS THIS
A WordPress feature that lets you copy text and pictures from webpages to blog posts:
https://premium.wpmudev.org/blog/wordpress-press-this/
This timeline view of history is best left to those who enjoy growing fungus in personal cavities and collecting their bodily fluids in large glass jars sorted on shelves by year. But if you were out there, you may have been in here.

https://premium.wpmudev.org/blog/wordpress-press-this/
Source: CYCLE SERVICES
---
EDIT THE FOOTER
How to edit the note saying what theme is being used in the footer:
Dashboard – Customising – Footer Options – Footer Byline Text – Type in what I want to see – eg. www.frot.co.nz
---
Save