MEATY CARROTS ARE A BIG HIT
A Welsh butcher is selling meaty 'carrots' made with minced pork because he is so fed up with vegans naming food after meat, and they are a huge hit with customers.
Tom Samways, 36, from Cardigan, Wales, used pork mince to make the 'carrots', his recipe is finished off with orange glaze for colour and parsley for the leaves.
Tom said the idea was initially a joke until 300 of the pork carrots were sold – the idea came from the fact some vegan food is named after meat products,' he said.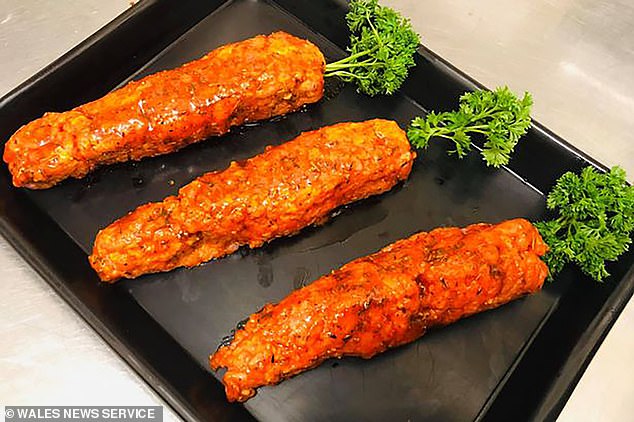 He said: 'Everyone loved them. It started out as a bit of a joke, they were just a gimmick – but they have gone down well and we'll be making more.
'The idea came from the fact that a lot of vegan food is named after meat products, like vegan sausages and vegan chicken.
'I just thought, well, let's make a meat version of vegan food.
'They're just pork kebabs really. They're made from high-quality minced pork meat and are glazed with an Italian herb dressing to get that orange look. Then they're finished off with a bit of parsley.'
Mr Samways is the owner of T Samways High Class Butchers in Cardigan, West Wales.
https://www.dailymail.co.uk/news/article-8038117/Butcher-selling-carrots-pork-fed-vegans-naming-food-meat.html