Would you like…
Practical advice and support improving your diet?
More energy?
Better immunity?
To normalise your weight?
To get rid of cravings or addictions?
To deal with food sensitivities?
Improved digestion?
Clearer skin?
Enhanced performance?
To feel happier?
Increased self esteem?
Less physical pain?
To normalise your blood sugar or cholesterol levels?
Help with sorting out some health issues?
To feel relaxed instead of stressed?
Better relationships?
To live to an active old age?
My tools to help you
I am a natural health practitioner and nutrition coach, author and presenter, living in Wellington, New Zealand. My job is to help you learn how to rebuild your health from the inside out, so that you can be healthy, energetic and happy. I do that in three ways:
With quality information on nutrition and natural therapies, through:
Resources to help you find the foods and health products you need.
One on one customised health solutions – either in person or by email, phone or Skype.

Balancing the physical with personalised Real Food Nutrition, GAPS (Gut & Psychology / Physiology Syndrome) consultations, Menu planning, Managing allergies and sensitivities, Metabolic typing, QRA nutrition and supplement testing.
Balancing the emotional & energetic with Emotional Freedom Technique (EFT) and other tapping techniques, Kinesiology (Touch for Health, Kinergetics and more), Reset, Reiki & other energy modalities.
Coaching & Health Therapies are for anyone who wants to improve their physical, mental or emotional wellbeing.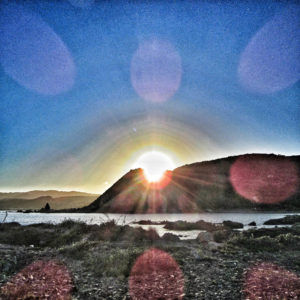 My clinic is in Kilbirnie, Wellington, but I can help you anywhere in NZ, or worldwide; working face to face, or by phone, email or Skype.
Depending on your needs, one off sessions are available, or we can work together over a period of time to implement greater changes in your life. At the end of this period, you will have a variety of tools to manage and maintain your own wellness.
As a whole food nutrition coach, EFT practitioner and kinesiologist I can help on the biochemical, physical, emotional and energetic levels. My combination of skills is especially helpful for anyone with chronic issues, who is ready to try a new multi-faceted approach. This includes allergies and sensitivities, cravings and addictions, weight issues, depression, chronic fatigue and chronic illness.
Working from these different directions can also assist with sports and other types of performance, and with learning how to achieve your goals.
Read about how I work
---
I do not diagnose, or claim to cure any illness. 
I offer a range of tools that help you enhance your own health and wellbeing.