Keep the kids entertained, educated and happy, and look after yourself at the same time.
Disclaimer: Mostly these are not my ideas – I've just grabbed them as I've seen them whizz past on FB or elsewhere.
Resources for new Mums in difficult times
It's hard enough being mum to a new baby at the best of times. And these are no normal times!
Tips and videos from Parentland
Kids exercise routines
PE with Joe – Joe Wicks will be running online PE sessions for kids. 5 days a week he will add a new video to his channel.
And while you're on YouTube, search for "exercises for kids" and a whole heap more will come up.
And what about the games us oldies played when we were kids?
When we walked along the Leonie Gill cycle & walkway in Lyall Bay the other day, someone had drawn a bunch of pictures, including hopscotch. If you don't know how to play, watch this.
Who remembers elastic twist? When you're picking up groceries, you could probably get some suitable elastic. But if you can't get any, Healthy by Definition shows how to use an old T shirt instead (scroll to 6 April). Don't have enough people? I remember using kitchen chair legs. Here's how to get started with some basic routines.
I wasn't quite athletic enough for cartwheels, but even I could do handstands up against a wall
Storytime
Although the libraries are closed, ebooks are available. Download Overdrive and you can download books directly through the app. If you're in Wellington, here's a link to the kids section of the library website.
Enjoy storytime as a family, either using print books or the many library resources
Or if you prefer someone else to do the reading – David Walliams is reading one of his short stories free online every day for 30 days
From the 2nd April, Dolly Parton will be reading a bedtime story each day – read more here.
Painting & Colouring In
Puffy painting – this idea is from Canterbury Plunket – see full recipe here.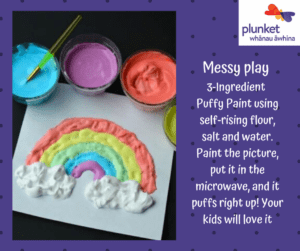 If you search online you can probably find heaps of free printable colouring in pictures, but the colour by number addition pictures seem like an extra good idea:
Spruce Crafts site has a list of simple colouring in pics, then the more advanced colour by addition
There are probbaly heaps more but these will get you started
NZ Geographic
Every day NZ Geographic are posting a new story, video or activity idea based on our beautiful country. Check it out here.
Scavenger Hunts
I can't figure out how to link directly to the posts, but  Emily Van Gundy Stockwell has created 4 scavenger hunts for children and teens of different ages. Go to her Facebook page and scroll down to the 17th March 2020 to find them.
Quizzes
Stuff have daily quizzes available, including a selection by kids for kids.
Teach them something not in the school curriculum
Check out TheDadLab on Facebook for a bunch of fun, educational activities for the kids, including using a plastic bottle, a sock and washing up liquid for blowing bubbles (scroll down to 30 March).
Teach them some old fashioned skills: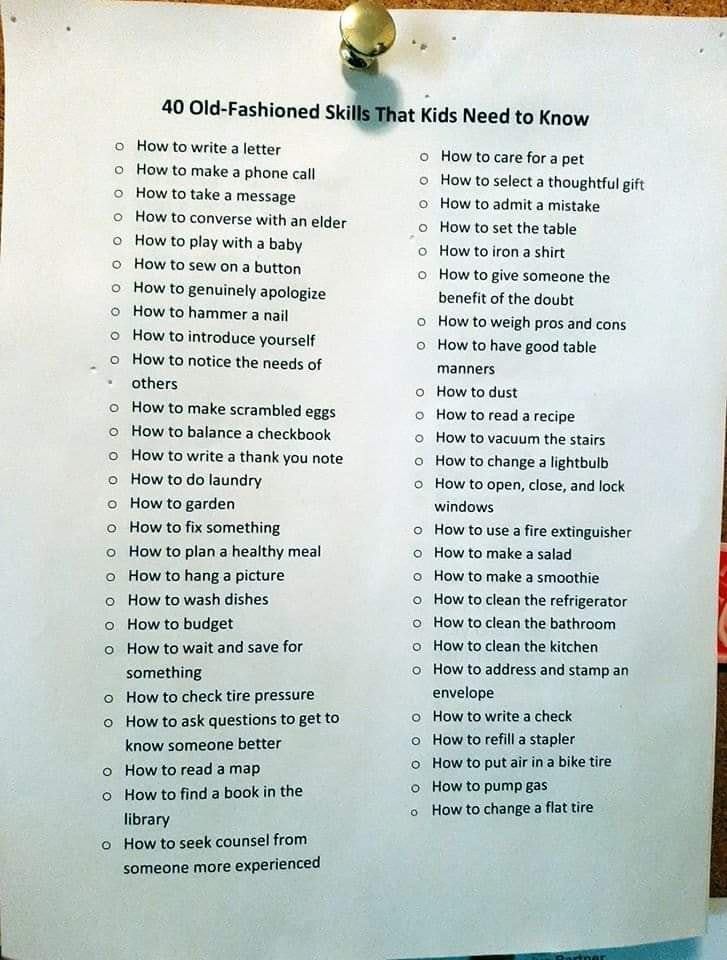 Other lockdown resources: Lockdown 2020 overview ~ Building good immunity ~ Resources for kids & families ~ Exercise routines ~ Keep your mind active ~ Keeping our spirits up and finding joy ~ Finding Purpose ~ Questioning the Mainstream Narrative ~ Sessions with Deb ~ Nature Foods